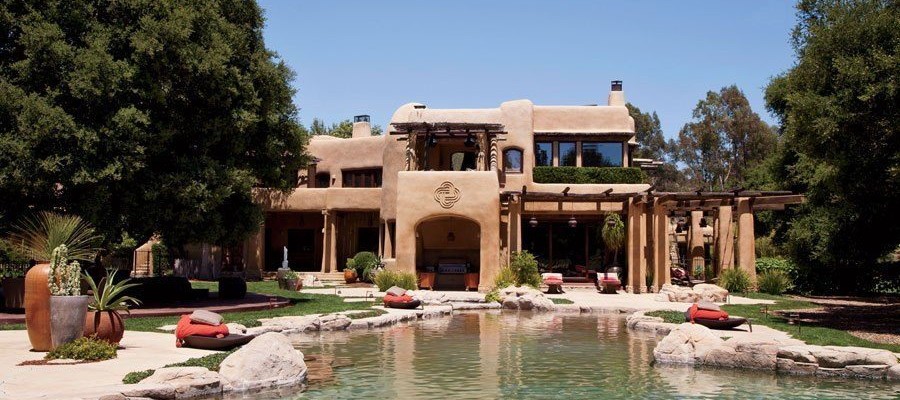 Will and Jada Pinkett Smith's home is an adobe-style mansion built exclusively for this Hollywood power couple.  The 25,000 square foot house boasts amazing craftsmanship, textural three-layer stucco, exposed ceiling timbers, banisters of hammered wrought iron – forged to resemble trees – and floors inlaid with river stones in spiral and infinity-knot patterns to reinforce the project's hand-forged ethos and spiritual aspirations.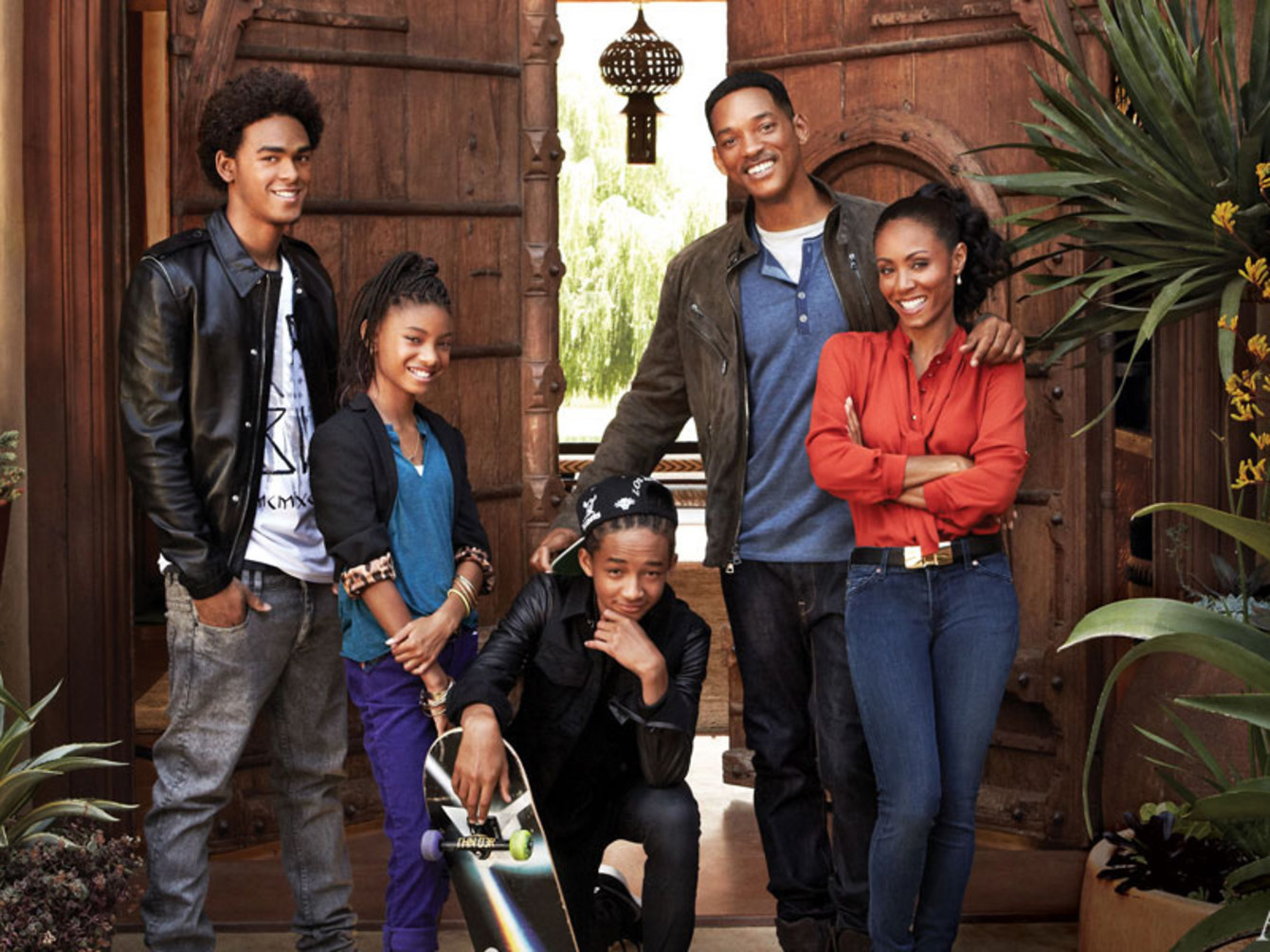 The couple share the home with their children, Trey – Will's son from his first marriage – Jaden, and Willow. Architectural Digest photographed the family and their home in 2011. AD wrote, "The home has an earthy, organic feel with a mix of cultures referenced throughout, thanks to the Smiths' collection of antique carved panels, doors, and architectural details from the Middle East, Africa, the American Southwest, and Asia, including the house's monumental front door, which once provided entry to a fort in northern India."
Hundreds of master woodworkers, plasterers, metalsmiths, stonemasons, and upholsterers contributed their expertise to this deeply personal project. Will told AD, "We wanted everything done by hand so we could feel the love that went into each and every piece of the house." Jada added, "We wanted to create a family retreat; something that ties back to the land."
We think Will and Jada did an amazing job creating an earthy, organic, and culturally diverse feeling within the walls of this palatial adobe-style home. What do you think?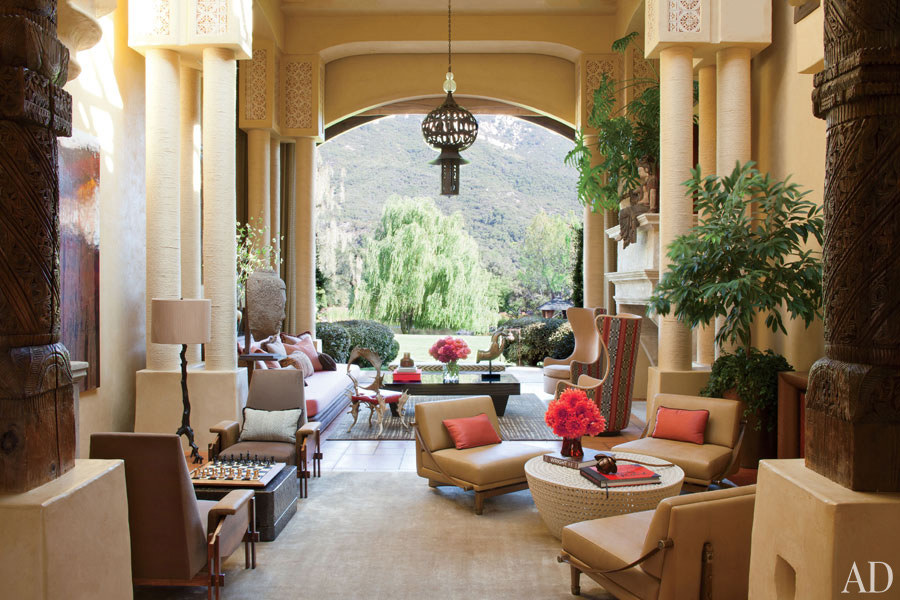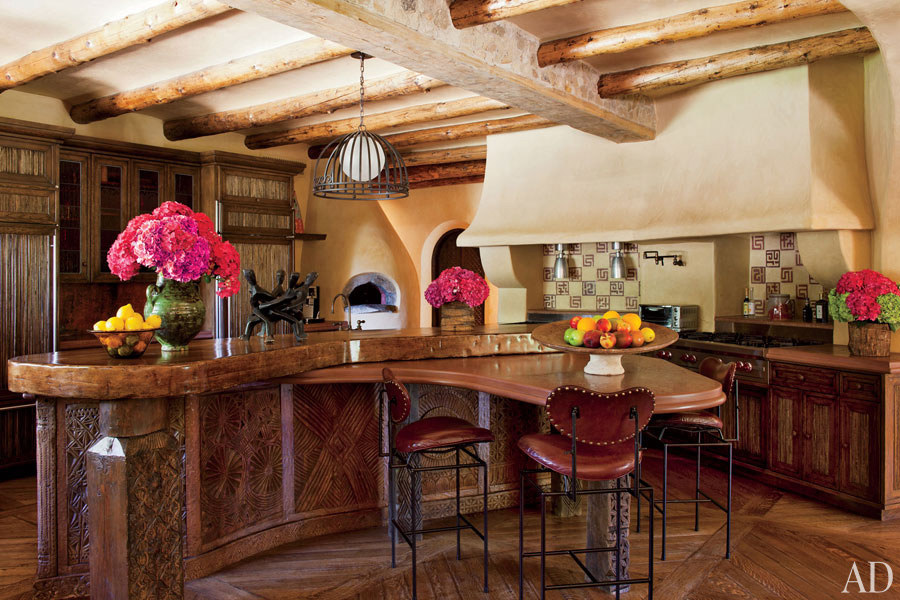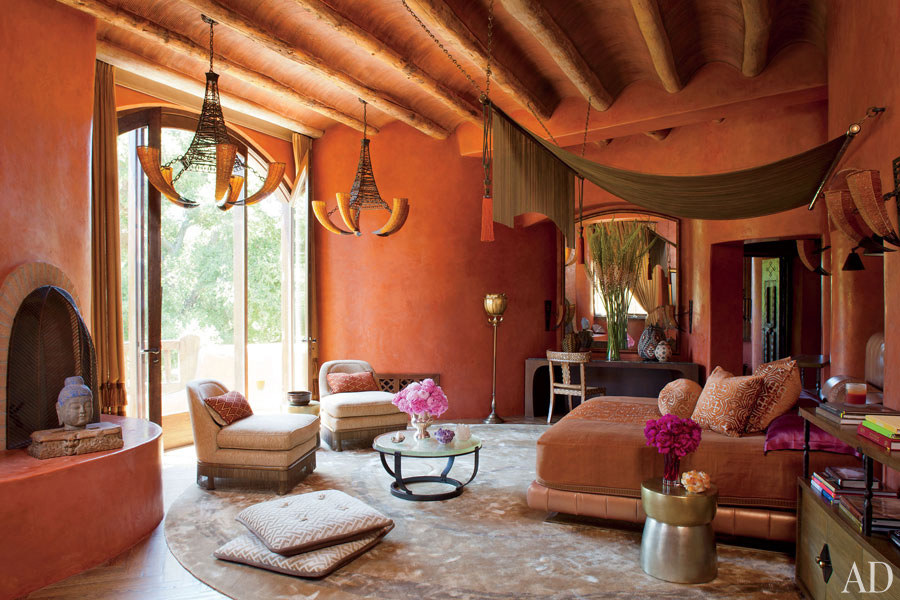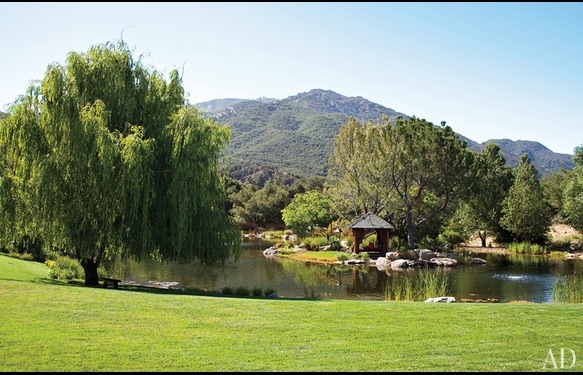 Photos and property description courtesy of: Architectural Digest