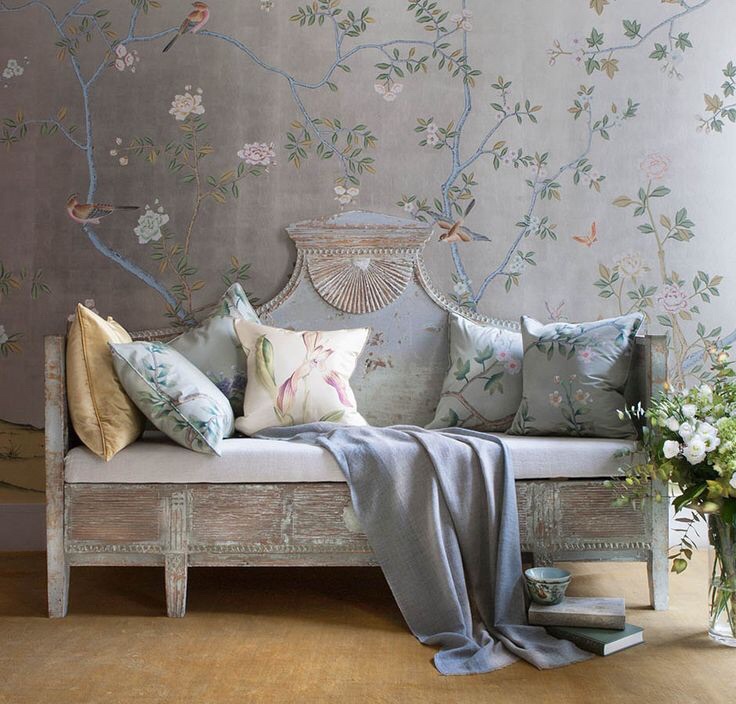 Trending this season in the home decor arena is Chinoiserie. What is Chinoiserie? It is the romantic European interpretation of Asian decorative art. The style was popularized in the 18th century as trade with China and East Asia began to rise. Chinoiserie was wildly en vogue in Western Europe starting in the late 19th century and is having a resurgence today. 
Chinoiserie decor added to your home's interior can add a sense of history and a look of travel to your space. Many of these pieces have a rich history and may even date back hundreds of years, but those items will command a hefty price tag. The good news – replicas are available from most online retailers at a fraction of the cost of some of these original antique pieces.
How to bring the Chinoiserie style into your home? Floral wallpapers, ceramics, portrayal art, statues and ginger jars, all have that Asian-inspired look you are after. Designers recommend restraint when creating this design style. A few Asian-inspired pieces scattered throughout the room will add that touch of Chinoiserie without looking overdone.
Floral Wallpaper
Portrayal art and floral wallpapers have gained popularity over the past few years. While an entire room of this style of wallpaper may be overwhelming, consider an accent wall only.
Ginger Jars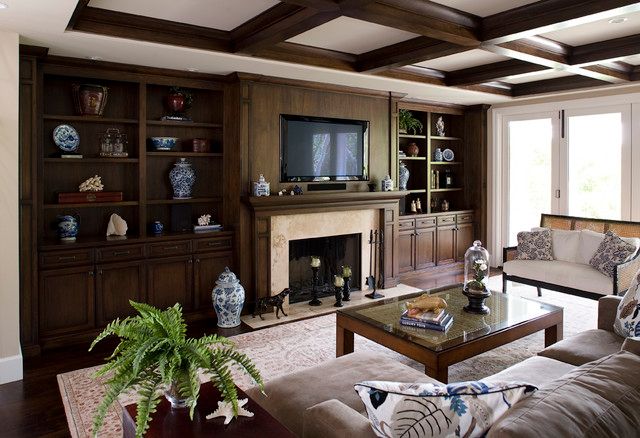 Any room can be transformed into a stylish Chinoiserie space with accessories. Ginger jars and ceramic plates in the traditional blue and white patterns set the asian-inspired mood.
Modern Asian Styling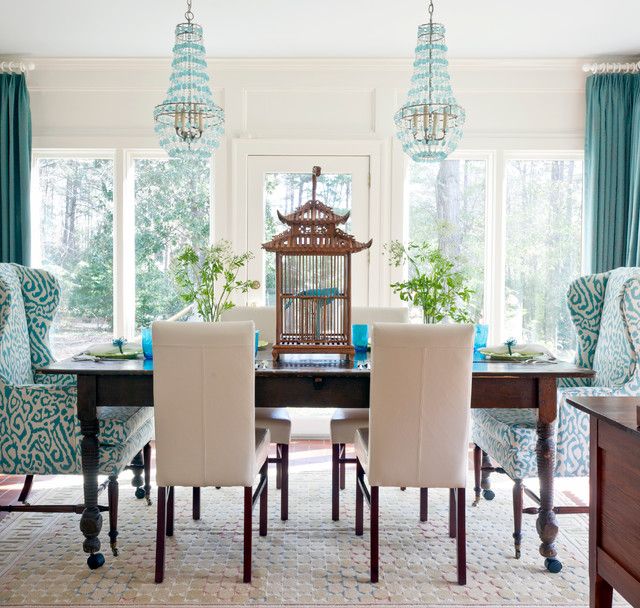 This modern take on Chinoiserie is perfected by mixing asian-influenced elements with modern furnishings and modern color schemes.
Traditional Chinoiserie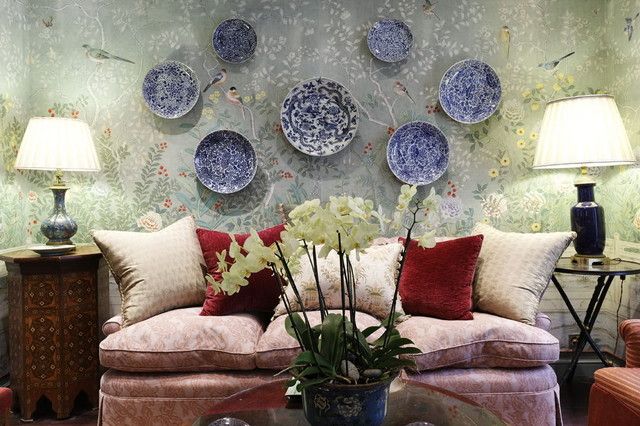 This room epitomizes what traditional Chinoiserie looks like. From the floral fabrics and wallpaper, to the asian-influenced tables, to the blue and white ceramic plates, to the orchids, this room screams Chinoiserie.
Traditional Asian Styling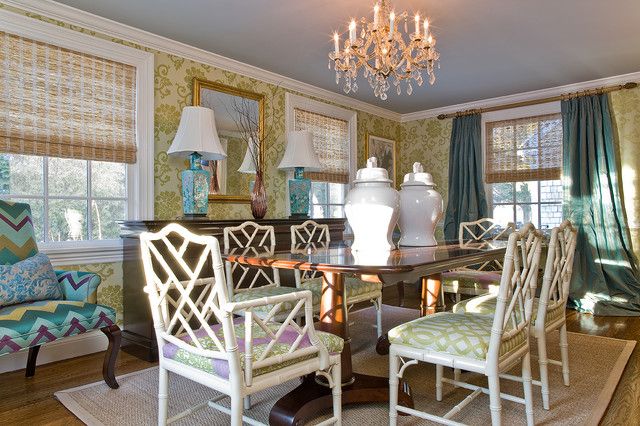 This look is similar to traditional Chinoiserie, but with modern colors and styling. All of the elements from the room pictured above are present in this room, but this one offers a more refined asian influence for today's home.
Shop The Look – Ginger Jars
One of the easiest ways to add Chinoiserie to your home is with the addition of Asian-inspired ginger jars. The ginger jar is the most iconic chinoiserie accent piece. A ginger jar is a small to large ceramic jar with a high rim over which a lid with a finial fits snugly. While blue and white are the most popular color scheme, there are plenty of other options to work with any interior decor.
Here are a few examples of ginger jars for sell online:
Tung Chi Vase $70 | Chinese Ginger Jar $145 | Coral Lotus Ginger Jar $125
Header photo credit: Zillow Digs/

Paul Montgomery Studio