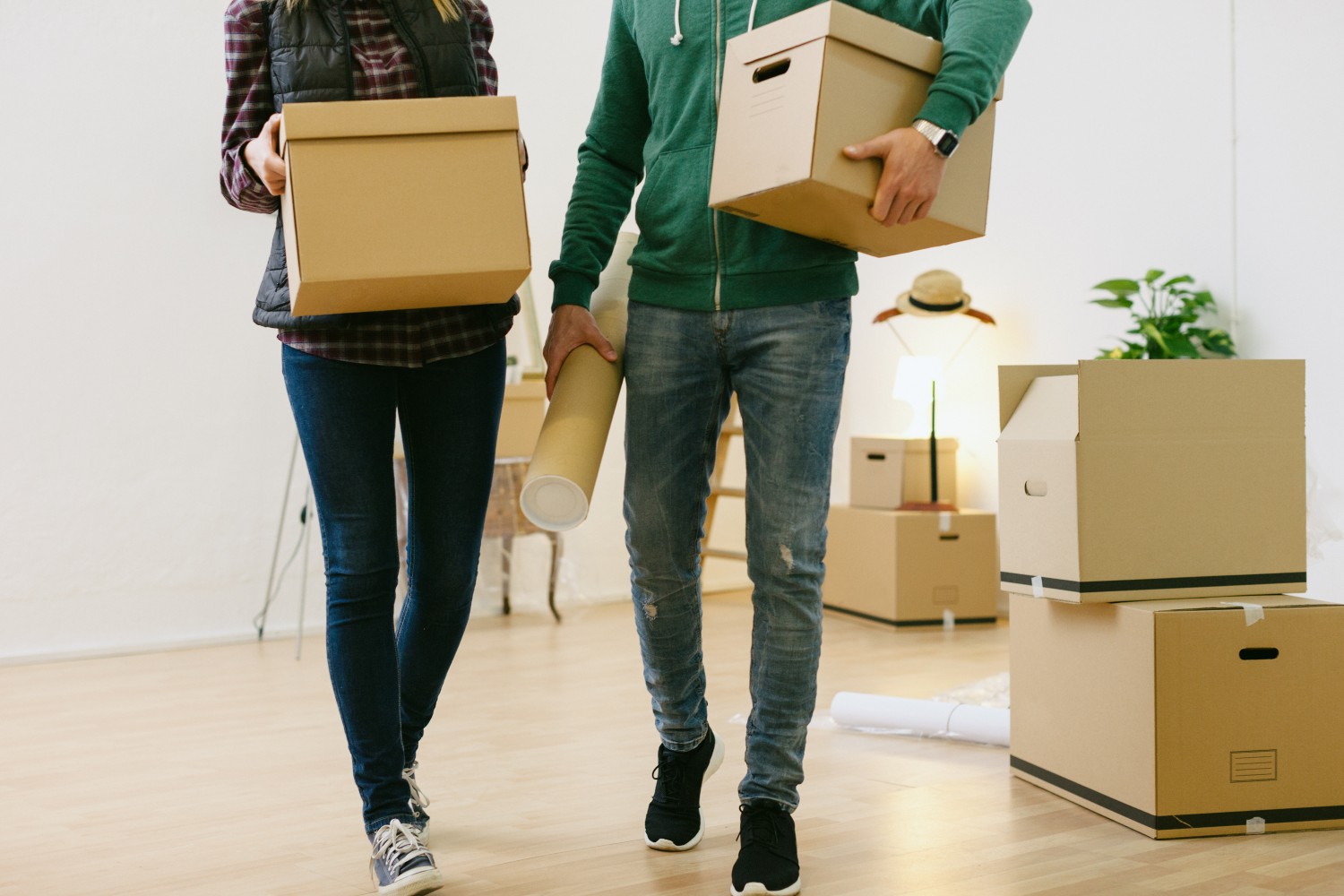 Living with a roommate has its ups and downs. Even the best roommates commit petty annoyances from time to time, like leaving behind a sink full of dishes or using up all the filtered water without refilling the pitcher. When renters reach their limit of passive aggressive note leaving, they might find themselves asking: is living with a roommate worth the drama?
Turns out, the answer is probably "yes." Our team at HotPads analyzed median rents for 1- and 2-bedroom apartments across the U.S. and found that the typical renter can save $661 a month by getting a roommate instead of living alone.
Here's how the math breaks down. Nationwide, a renter living alone in a one-bedroom apartment can expect to spend about $1,486 per month on rent, while the median rent for a two-bedroom apartment is $1,650. This means two roommates splitting a two-bedroom evenly can each expect to spend $825 a month on their rent – netting them $661 in savings over those who fly solo.
For some renters, this extra savings could mean the difference between living in the heart of the city or trekking in from the suburbs every day. For others, this padding offers renters the financial freedom to take a dream vacation, invest in their education, or even save for down payment on a home.
Depending on where they live, renters can save even more than $661. In San Francisco and Los Angeles, renters who pair up with a roommate can each expect to save over $1,000 a month more than those who live alone. For those feeling that East Coast vibe, Boston and Miami also offer big discounts to renters with roommates – $875 dollars a month and $710 a month, respectively. That's a lot of Dunkin Donuts, sunny beach trips, or whatever it is East Coasters do with their extra cash (here at HotPads, we tend to stick with stereotypical West Coast favorites like hipster lattes and foggy walks in the park).
Those looking for a roommate can use HotPads' Rooms for Rent feature to help them with their search. Simply go to "More" in the search filters and select "Only Show Rooms for Rent" under housing restrictions to narrow down the options.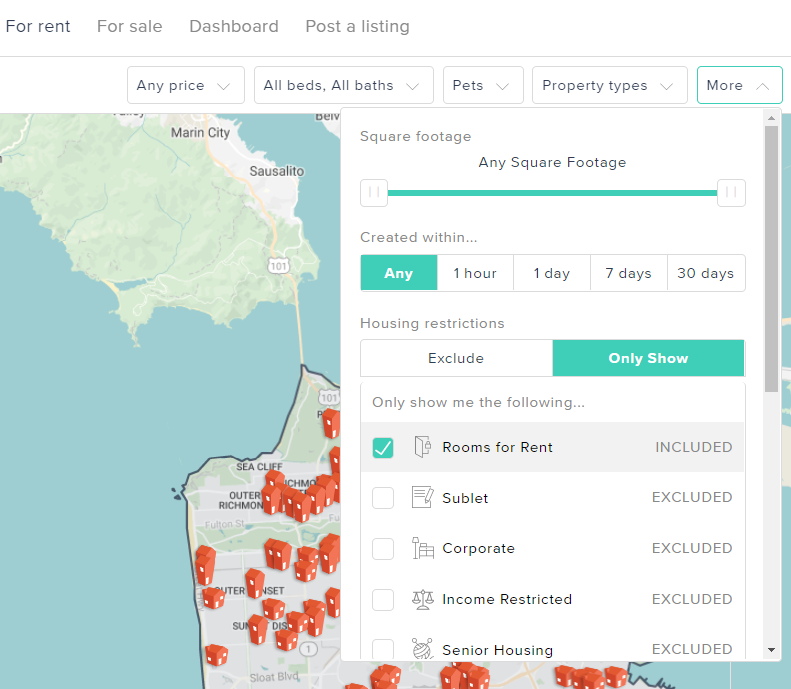 Interested in learning more about where renters with roommates can get the most bang for their buck? Take a look below to see how the savings add up in the main city of the 10 largest U.S. metros.
| | | | | |
| --- | --- | --- | --- | --- |
| City | Median 1-bedroom Rent | Median 2-bedroom Rent | Discount for Renting with a Roommate ($) | Discount for Renting with a Roommate (%) |
| United States | $1,486 | $1,650 | $661 | 44.5% |
| San Francisco | $3,380 | $4,500 | $1,130 | 33.4% |
| Los Angeles | $2,488 | $2,895 | $1,041 | 41.8% |
| Boston | $2,050 | $2,350 | $875 | 42.7% |
| Chicago | $1,823 | $1,880 | $883 | 48.6% |
| Houston | $1,770 | $1,996 | $772 | 43.6% |
| Miami | $2,117 | $2,815 | $710 | 33.5% |
| Philadelphia | $1,415 | $1,550 | $640 | 45.2% |
| Washington, D.C. | $2,100 | $2,944 | $628 | 29.9% |
| Dallas | $1,595 | $2,005 | $593 | 37.1% |
| Atlanta | $1,620 | $2,080 | $580 | 35.8% |