After a year of binge watching the latest and greatest shows, Sunday's Emmy Awards are a chance to celebrate television's best and brightest. All eyes will be on the characters we love, and the ones we love to hate.
Both in real life and in the lives of our favorite characters, home is where most of the plot unfolds. To celebrate a great season of television, HotPads looked at the places our favorite characters call home and determined what they would be paying to rent their homes if they existed IRL.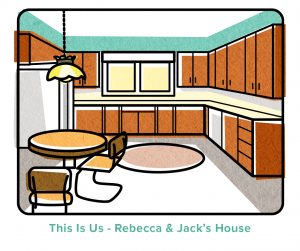 This is Us – Jack and Rebecca's House
Location: Allegheny County, Pennsylvania
Cost to rent: $390 a month in 1980 ($1,100 a month in 2017)
There wasn't a dry eye for viewers the night Jack slept outside Rebecca's door in the Pearson's cozy home. As time went on, viewers watched the family's 3-bedroom home seemingly shrink in size as the triplets grew up and fought for their personal space. Based on similar rentals from HotPads, the 2-story home in the Pittsburgh area would have rented for just $390 a month in 1980 when the triplets were born. Today, homes like the Pearson's cozy single-family house fetch a monthly price closer to $1,100.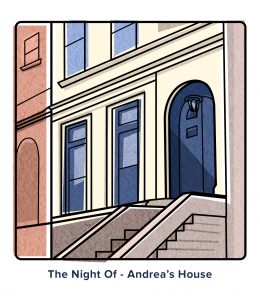 The Night Of – Andrea Cornish's Townhome
Location: NYC
Cost to rent: $4,500 a month
Among all the questions viewers had about Andrea Cornish's murder, one lingered throughout the mini-series: how could Andrea afford a two-story Manhattan townhouse on her own? In an affluent area in the Upper West Side, the large living room adorned with – ahem – unique interior decorations certainly seemed beyond the means of the mysterious, young cab rider. Similar townhomes to Andrea's on HotPads typically list for around $4,500 per month – but perhaps there are discounts available for rentals with a gruesome history.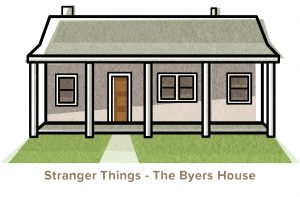 Stranger Things – The Byers House
Location: Hawkins, Indiana
Cost to rent: $350 a month in 1983 ($850 a month in 2017)
Based off the town's school system and its real-life filming location, HotPads estimates the fictional town of Hawkins, Indiana likely boasts a population of around 4,500 – making it about the same size as 75 percent of real Indiana towns. In these towns, a three-bedroom, one story home like the Byers' house would have rented for about $350 a month in 1983 – and are available for rent on HotPads for $850 a month this year. Keep in mind, this price doesn't account for the home's premium access to alternate dimensions, its proximity to a bone-chilling Department of Energy facility or the electricity costs associated with keeping Christmas lights up year-round.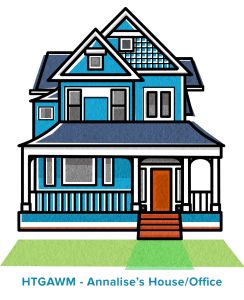 How to Get Away With Murder – Annalise's House
Location: Philadelphia
Cost to rent: $2,920 a month (as of the Season 3 mid-season finale)
Historic homes are hot these days, and Annalise's home is no exception. Errrr…it wasn't an exception. Disregarding the Keating 5's more unsavory moments in the home, we sometimes found ourselves envying them for no other reason than wanting to hang out in the classic Philadelphia Victorian all the time. The original floors, stained-glass windows and seemingly never-ending office spaces put Annalise's home in the top-tier of Philadelphia rentals on HotPads, calling for a monthly rental price of nearly $3,000 a month. If only these features had been a little more fireproof.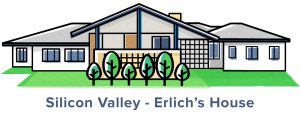 Silicon Valley – Erlich's House (The Incubator)
Location: Palo Alto
Cost to rent: $6,250 a month
With at least four bedrooms, an open floorplan creating a seamless space between main room, kitchen and great room, and a sprawling single-story layout in a desirable city, Erlich's incubator is prime real estate in the heart of the country's tech capital. Similar homes on HotPads list for $6,250 a month in rent, making the Pied Piper headquarters one of TV's pricier fictional dwellings. But if you want to rent a room in the valley's most infamous tech hubs, you'll need more than just cash – this might be one of few rental applications that also requires a coding test.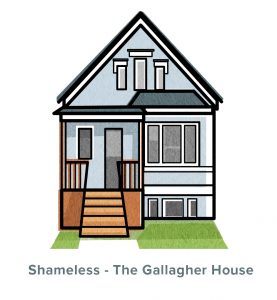 Shameless – The Gallagher House
Location: Chicago
Cost to rent: $1,570 a month
The Gallagher family's four-bedroom home is where most of the action happens in Shameless. Despite its revolving door of familial occupants and a brief scare over its sale (mitigated only by Carl's unsavory actions), the South Chicago house has been one of few constants in the family's tumultuous life for seven seasons and counting. Similar two-story single-family homes in the area rent for just under $1,600 a month based on HotPads' current rental listings.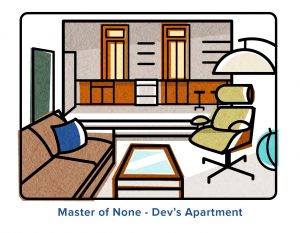 Master of None – Dev's Apartment
Location: NYC
Cost to rent: $4,500 a month
Dev's apartment is a hot commodity: the updated kitchen is perfect for pasta making, and the exposed brick in the living room is certainly on trend. Large, one-bedroom apartments like Dev's in the Lower East Side rent for about $4,500 a month on HotPads. We assume this means that infamous Go-Gurt commercial is still running – otherwise, how did Dev take off to Italy for three months on a struggling actor's salary without subletting?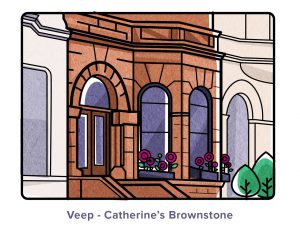 Veep – Catherine's Brownstone
Location: NYC
Cost to rent: $4,900 a month
After trading in the White House for space in her daughter's digs this season, Selina learned a thing or two about the nuances of New York City. While not as presidential as Selina's previous residence, the two-story Brooklyn Brownstone, with its dramatic entrance and tall windows, does flaunt an elegant old-world design. An ornate fireplace in the living room, formal dining space and retro bay windows add to the building's vintage charm – and contribute to its monthly price tag. Comparable brownstones in Brooklyn list for around $4,200 a month on HotPads. This time, the real estate grandeur seems to fit within the story line – Catherine's home is fitting considering her mound of inheritance money.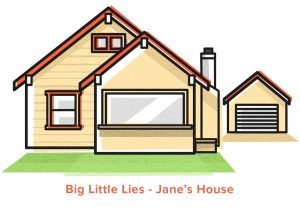 Big Little Lies – Jane's House
Location: Monterey Peninsula, California
Cost to rent: $2,400 a month
With just one bedroom and one bathroom, Jane's home certainly isn't as lavish as the waterfront mansions owned by Madeline and Celeste. However, the little bungalow still has its perks – namely its spacious front porch and proximity to gorgeous – and precarious — jogging trails and ocean views at Garrapata State Park. HotPads found that similar homes on the Monterey Peninsula list rent prices around $2,400 a month, making Jane's home a small, yet affordable rental for such a high-end area, especially considering its proximity to the highly rated (and ultra ritzy) public Kindergarten.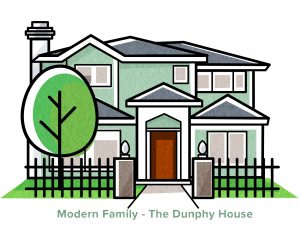 Modern Family – The Dunphy House
Location: Los Angeles
Cost to rent: $5,500 a month
After watching Haley, Alex and Luke grow up through family room confessionals, we've grown attached to the Dunphy's four-bedroom home in West LA over the course of the show's six seasons. The open kitchen and dining area are a great setting for family conversations, and features like the small fireplace and hardwood floors give the suburban two-story additional classic charm. Plus, unlike Mitchell and Cameron's home, the Dunphy's house has never been destroyed by a misguided attempt to shoo a pigeon from the living space – so the central area has remained in somewhat decent condition over the years. On HotPads, four-bedroom single-family homes in West Los Angeles currently have a median listing rent of about $5,500 a month.
Still have stars in your eyes? Check out HotPads to explore other dream rentals around the country!