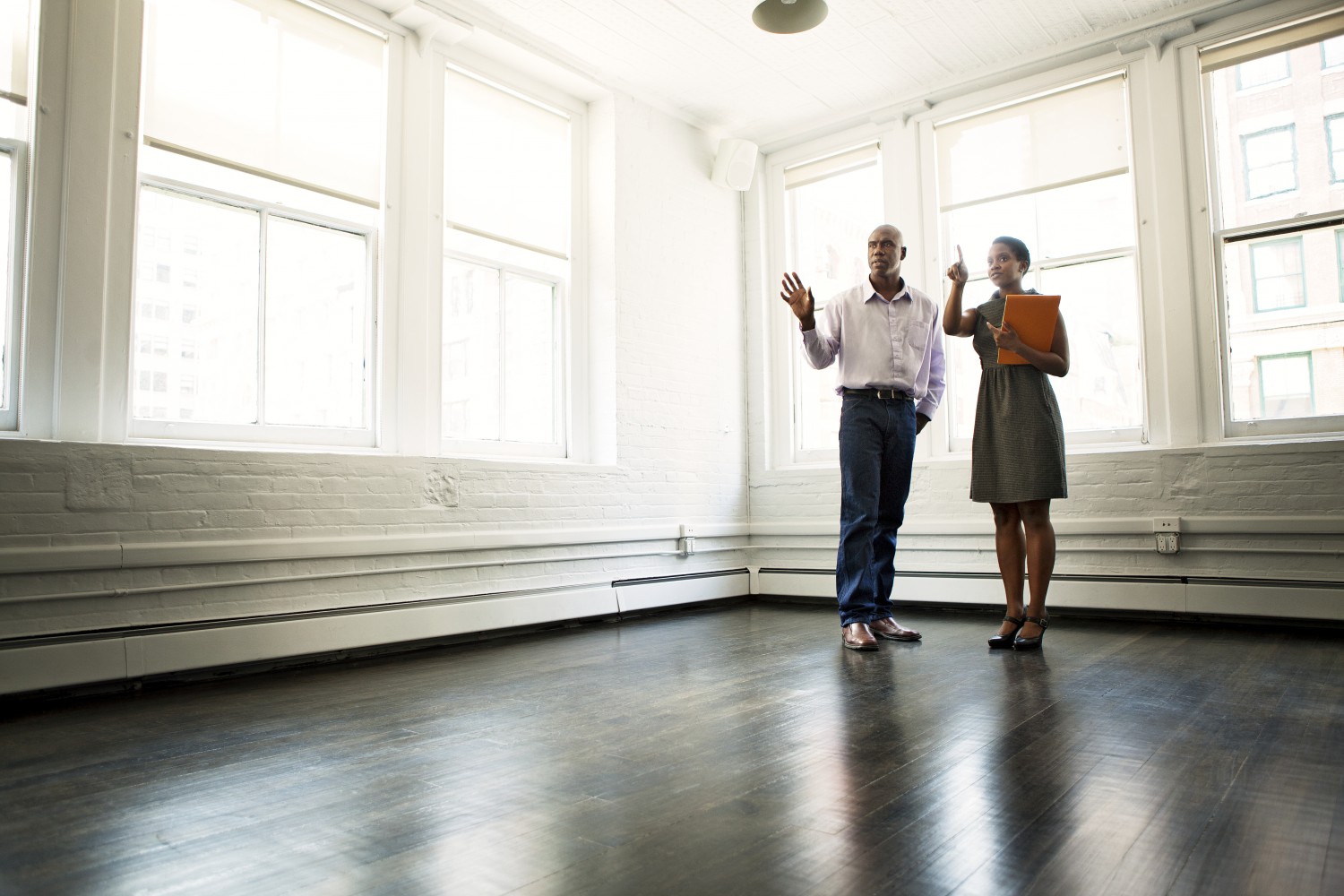 In a hot market, you might feel like you don't have a lot of time to decide if a promising apartment seems like a viable home before you need to sign the lease. Though you're under pressure to make a quick decision, it's still important to think about what really matters to you when it comes to picking a place to live. Since coming up with insightful questions in the middle of the tour can feel overwhelming, here are some questions that savvy, experienced renters will be sure to ask the landlord or property manager.
How are utilities billed?
Understand the ins and outs of what your monthly payment covers before you commit. Some landlords incorporate utility costs into your monthly rent, but others require you to pay for essentials such as water, electricity, sewage, gas or cable separately.
One pro tip for those looking at a building with multiple units, such as an apartment or duplex/triplex: if you're expected to cover the cost of water or electric, ask how these costs are divided among tenants. Some units have meters so that you only pay for your personal utility usage, but other buildings track usage for the building as a whole and split the payment equally between households. This gives you an idea of how your personal utilities will impact your wallet!
Are there any plans for improvements or construction in the area?
Scoring an apartment next to a wide-open space or with an excellent city view is a huge bonus, and can easily influence your final decision when it comes to signing the lease. But new construction near the building could make perks like these disappear after you've settled in. Find out now if there are any plans for new developments or large-scale renovations near your property to avoid the heartbreak of losing your favorite amenity!
Have previous tenants ever mentioned noise issues?
An apartment may feel like a serene getaway during a mid-day tour, but what's it like when the neighbors are home? While the landlord may not know about every little noise in the unit, they should definitely know of recurring issues like neighbors who host frequent parties or excessive street noise. If you live in a shared building, the landlord may also have set quiet hours where you and your neighbors can count on getting some silent R&R.
Have there been any pest control requests for this home?
Sometimes pests are a one-time occurrence, but some buildings or even individual units can experience ongoing issues with unwelcome guests. Depending on what time of year you're searching, you may not think about off-season bugs coming in and making your home their new habitat, so it's important to raise these questions ahead of time.
Create an understanding of how any pest issues will be taken care of if they do arise. Will you be expected to pay for treatment, or will your landlord handle the cost? Depending on where you live, certain pests can be common in your area – and if the landlord will help cover all treatment, you may not want to write that home off just yet.
Has this property ever experienced any break-ins or theft?
Security is a high priority for many renters. While most neighborhoods have general crime information publically available, it helps to know if your property in particular has been involved in any issues – and if so, how these issues were solved. This question allows the landlord to go over existing safety features for building entry, parking security and mail delivery, all of which are important in keeping you and your belongings safe.
How's the water pressure?
No one likes taking a half-hearted shower, especially if a low-pressure system is your only option for the duration of your lease. In some cases, low water pressure can be indicative of a repair need that your landlord is aware of and actively working to fix. Other times, the landlord may have already investigated and knows one way or another if the problem is able to be solved, either by their own team or by individual tenants. Either way, it helps to know what to expect when you turn on the faucet.
What happens when my lease is up?
When looking for a new place to rent, think about the future beyond your lease term. If you love your apartment and your neighborhood, you may want to stay put for a little while longer. It helps to lay options out on the table in advance to avoid scrambling later.
Ask if you will have the option to renew the agreement or transition to a month-to-month option once you've fulfilled the current lease. You should also inquire if rent is typically raised on a yearly basis, and if so, by how much. The landlord may hint that they may have plans to sell or occupy the unit themselves after your lease ends, which gives you the opportunity to evaluate whether or not you feel it's worth settling down in that particular rental based on your own long-term plans.
Overall, the questions you ask your landlord before signing a lease help you determine whether or not a home, and everything that comes with it, is the right fit for your lifestyle. By broadening the questions you ask before committing to an agreement, you set yourself up to make a well-informed decision and really find the rental of your dreams.