Financial experts say you shouldn't allocate more than 30 percent of your income toward housing – whether it be toward rent or monthly mortgage payments. But for most major metropolitans, renters are struggling to balance their budgets within the recommended 30 percent limit, sometimes spending more than 40 percent of monthly take-home pay on rent alone – or 10 percentage points higher than the historical average.
In Chicago, where the average rent hovers around $1,745 for a 2-bedroom apartment, an individual would have to make at least $75,000 per year in order to justify their housing as affordable. While rent in Chicago is not nearly as expensive as coastal metropolitans similar in size, it's growing steadily. And, according to the 2014 Census ACS 1-year survey, the median household income in Chicago is $61,598, which means Chicago incomes are not high enough to compensate for the growing rental market.
To some, spending over $1,700 for a 2-bedroom apartment might seem astronomical. To others, spending less than $2,000 for a 2-bedroom apartment is a far-fetched illusion. In Chicago, opting to live on the Gold Coast or in River North is bound to cost renters quite a bit more, whereas lessees in Lakeview or Roger's Park tend to save each month on their monthly housing costs. Your personal opinions on rent prices largely depend on the city you currently live in and what you're used to paying.
Options in Chicago
With public transportation being accessible in Chicago, working professionals have the option of residing slightly farther from the Loopto avoid breaking the budget, and undergoing an economically beneficial commute, in comparison. After all, the L train runs all throughout the city and provides Chicagoans with a more streamlined alternative to the standard bus system – although the CTA offers busses, too.
Say for instance you did pull in $75,000 per year, and preferred to rent in a pricier, more upscale neighborhood. Where would you choose to live? Here are two popular spots Chicagoans seek out in their apartment hunts that aren't exactly downtown.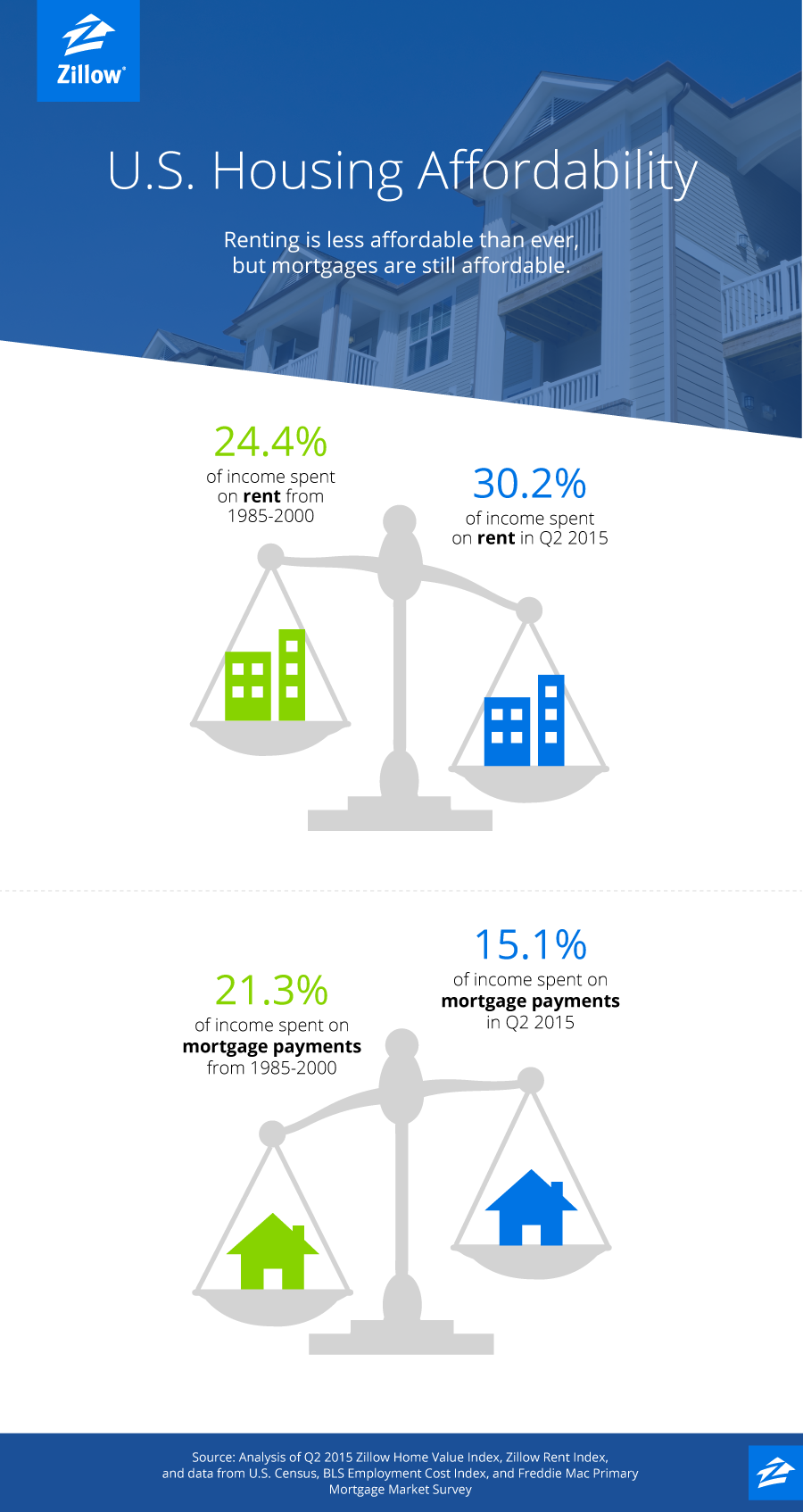 River West
River West is Chicago's newest, trendiest neighborhood for young professionals. Just west of River North, it's full of upscale, renowned restaurants worthy of an hour or more wait. Being so close to the Loop allows River West residents to hop on the L train or grab a quick Uber ride for those chilly Chicago mornings. Apartments in River West are competitive and rent fast, so expect pricing to reflect popularity. The median rent Zestimate is $1,970 for all listings currently, so even those making $75k a year might be hard-pressed to find the perfectly priced apartment.
Lincoln Park
Lincoln Park is a diverse, friendly and fun spot. Home to DePaul University, you're bound to find students and professors strolling the streets, but it's a campus intertwined within a bustling urban environment. Lincoln Park is in close proximity to Wrigleyville, home of the Chicago Cubs, and catching a game in the summer is much more enjoyable without parking woes. With plenty of late-night food options, unique bars, boutique shops and one of the oldest zoos in the U.S. with free admission, Lincoln Park doesn't disappoint many, which might explain it's high rental housing price tag. The median rent Zestimate is a generous $2,492 per month. Keep in mind, Lincoln Park has more townhomes and less single-bedroom high rises than River West, which could skew median prices severely.
Today's rent prices are so high that even $75,000 is out of range for top neighborhoods in seemingly "affordable" major metros. However, keeping an open mind to living outside of center city and taking advantage of good public transportation allows renters to maintain their housing allowance. Don't forget about the power of roommates, either. Most of the time, splitting the cost of a 2-bedroom is cheaper than absorbing the cost of a 1-bedroom alone.