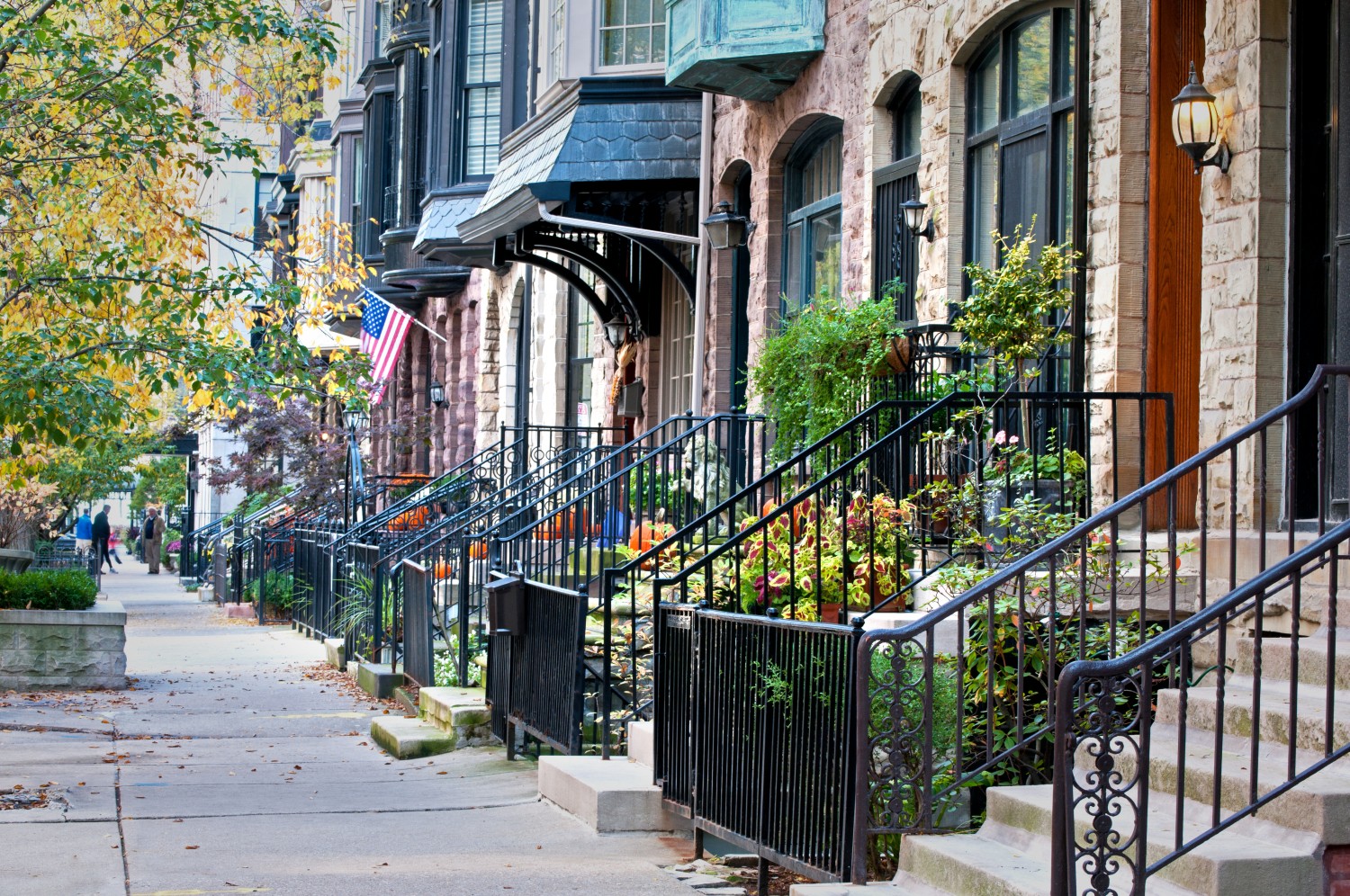 Moving to the Windy City is a thrilling choice, but inevitably intimidating. After all, Chicago is a major metropolitan hub, home to some of the world's largest skyscrapers, remarkable architecture pieces, bustling businesses and famed culinary enterprises. Who wouldn't want to embark on a new journey to an urban landscape comprised of gorgeous Lake Michigan, a sprawling skyline, endless entertainment possibilities and diverse neighborhoods?
Nonetheless, many Midwest locals say it takes a special breed of city dweller to make it in Chicago unlike the more comfortable climates in the West and South. And while Chicago isn't necessarily the largest city, its size and unique division of neighborhoods allows residents to feel in awe and at-home simultaneously – a rarity in some of the world's biggest metropolises. The famous Midwestern kindhearted vibe spreads through Chicago as much as it does the rest of Illinois.
It's no doubt Chi-town is a prime mix of iconic, innovative and welcoming – but newcomers should still review the specifics on weather, crime, accessibility and schools, if applicable, before they decide to relocate to Chicago.
Then, prepare by reviewing a moving checklist complete with various tips for moving. Chicago hopefuls should also go over packing tips, must-dos and find moving equipment necessities before the big move day approaches.
Finally, determining the neighborhood you want to live in can help you figure out which area best suits your budget. Sometimes, it's best to prepare for your move before you settle on a neighborhood so you know exactly how much space you can afford in the city Frank Sinatra called, "My Kind of Town."
What's it Really Like Living in Chi-town?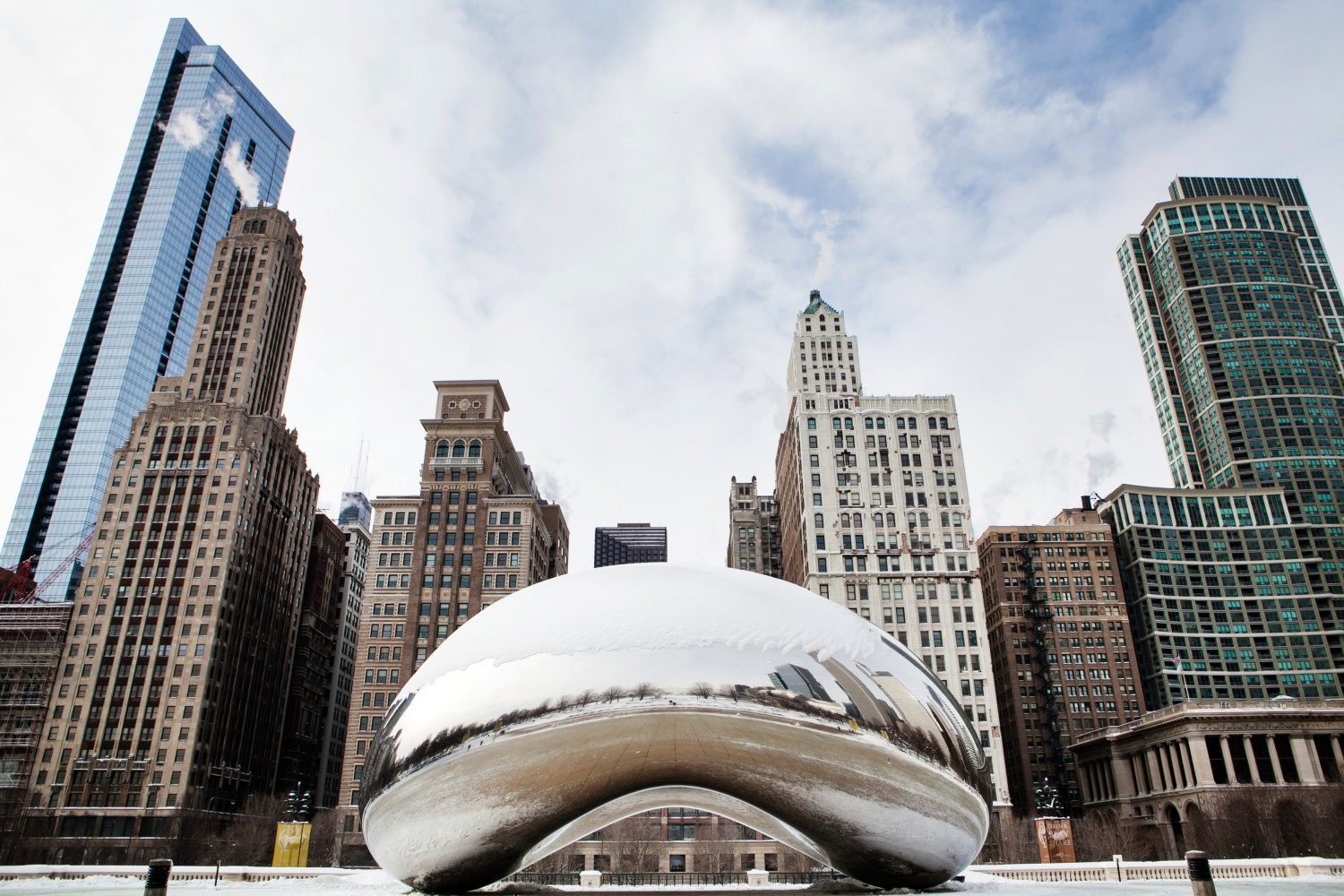 Windy City Weather
The rumors are true: Chicago has eclectic weather. Winters are traditionally cold, with temperatures ranging between 18 degrees and 32 degrees Fahrenheit at its chilliest in January. The average annual low, however, is 42.5 degrees Fahrenheit, pushed higher by warmer temperatures throughout the late Spring and Summer.[i]
Speaking of summer, Chicago is no stranger to warm temperatures, either. At its warmest, Chicago reaches average highs of 81 and lows of 66 degrees in July. The average annual high is 56.8 degrees, pulled down by those brisk temperatures throughout the holiday season that often last long into the early Spring. Keep in mind, warm air is fueled by humidity, so pack up the hairspray and deodorant if you're moving in July.
Chicago is known for its flurries, which can impact moving quite a bit. The average accumulation from 2014 to 2015 was 50.7 inches, a drop from the prior year's whopping 82 inches of snow.[ii]
While sleet and snowflakes normally hit from November through February, Chicagoans have witnessed snow as late as April – even after temperatures warmed up for a short period. Chicago spring weather is unpredictable, to say the least.
Tip: Spring is also when the rental and for-sale market begins to warm up after the duller winter season. As more buyers and renters enter the field, competition rises and so do prices.
Braving the Chicago winter could prove beneficial if you're looking for a good price on an apartment. The Chicago rental market is seasonal, meaning prices decline during the colder, slower months. Privately owned condos or smaller complexes often keep their prices steady throughout the year, while large property management companies offer deals when they have trouble filling vacant units from November through February.
Bonus: Chicago was rated the second best city for handling snow by service professional website Thumbtack.[iii] The site did a study which states Chicagoans wait, on average, until 8.8 inches fall until calling for professional snow plows, demonstrating how tough the city is at handling intemperate weather.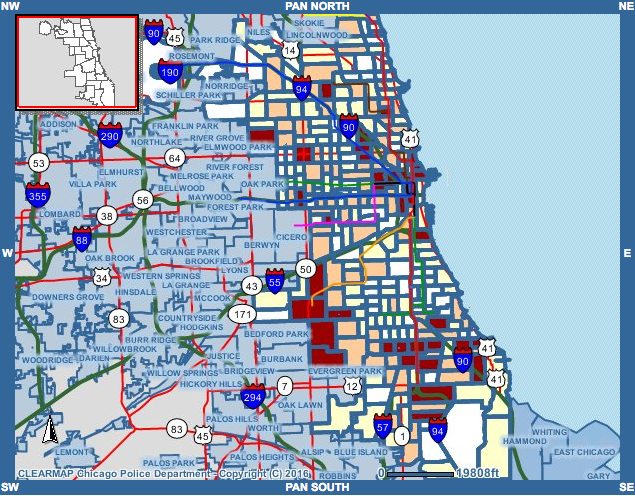 Crime in Chicago
Chicago is 234 square miles in total area with 77 defined community areas. Therefore, not every two neighborhoods will be alike in their safety standards or probability of crime. With the City of Chicago and residents working to eradicate crime in Chicago every day, pinpointing one dangerous neighborhood over another is too ambiguous.
Take Cabrini-Green, a former Chicago Housing Authority (CHA) public housing project located on the Near North Side neighborhood that began demolition in 1995. The city is currently rezoning the area to provide roughly 2,330 to 2,830 units by 2025, 30 percent designated toward public housing.[iv]
Meanwhile, private developers have bought up property adjacent Cabrini-Green as the greater neighborhood gained new amenities – including an Apple Store just a few blocks north – in the past few years. What was once considered a precarious zone is now an up-and-coming spot in Chicago, with new developments, shops and affordable housing near the center of the city.
For more information on crime in Chicago, visit the Chicago Police Department ClearMap Crime Summary Web Application, where current and future residents can search the CPD's database of crime based on one year reports. The map enables residents to input a specific address to see stats in a designated area.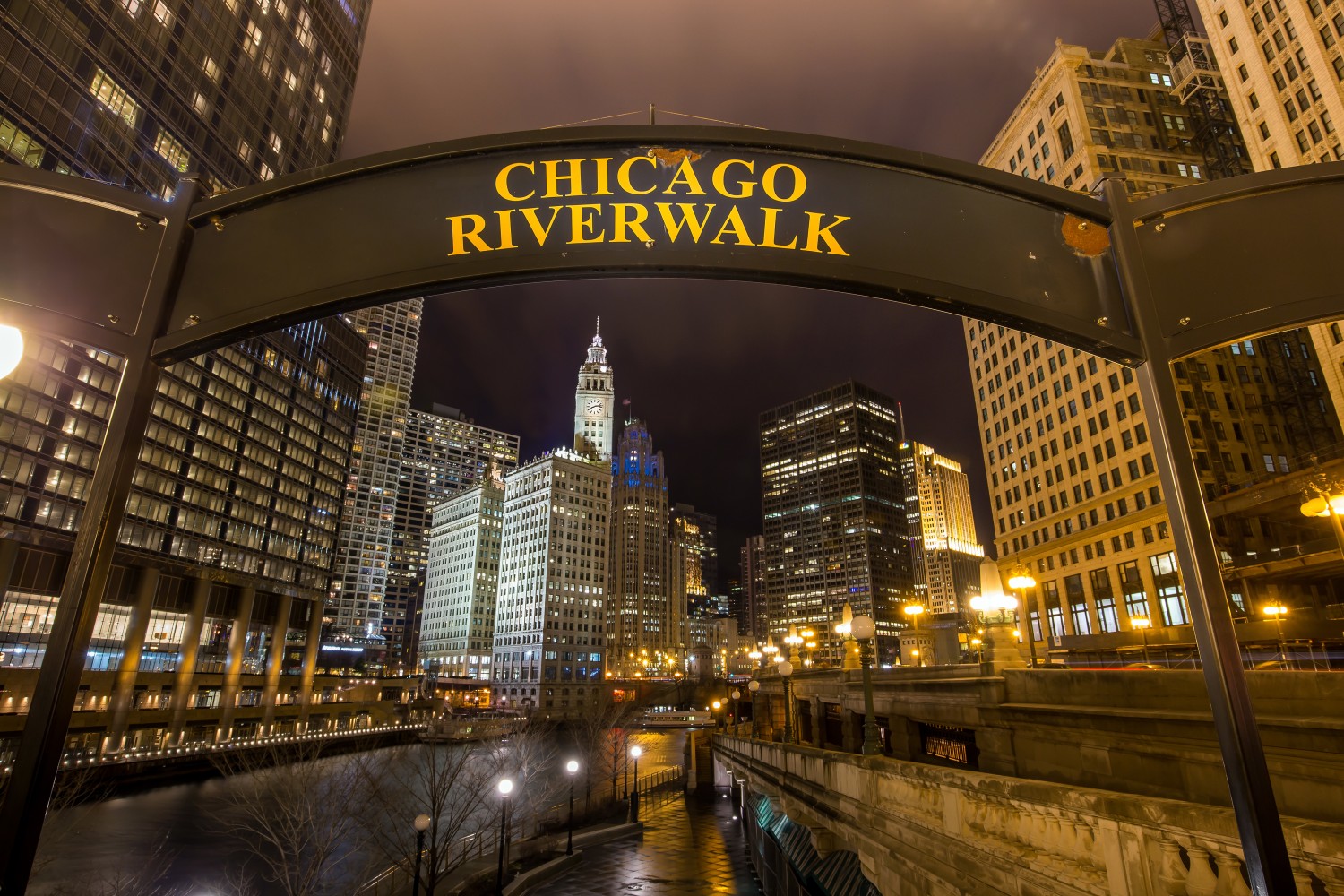 Walking and Biking
Walk Score rates Chicago a 75 out of 100, citing a walkable downtown and the sixth most walkable large city in the nation. According to the website, the most walkable neighborhoods include the West Loop, Near North Side and East Ukrainian Village.[v] 
Trekking around the city of Chicago is beneficial for those craving a taste of culture, energy and history. Of course, corner stores and boutique shops are abundant in many of Chicago's biggest neighborhoods which are easy to get to by foot.
Biking provides Chicagoans substantially more freedom to move about the city, with services such as the Divvy bike sharing system, which features stations between Andersonville all the way to Hyde Park. Simply sign up, use the touchscreen kiosk to specify your member key or ride code and obtain your bike for an unlimited 30-minute trip for your travel. Divvy members 16 years and older can purchase a 24-hour or Annual Pass depending on lifestyle or personal needs.
Keep in mind, commuting to the Loop for work and hauling groceries often requires public transport or car, especially considering the size of Chicago. Plus, many residents decide to live in the far north or west neighborhoods to save on rent each month, and Chicago's famous inclement weather is often better handled in the comfort of a car, bus or train.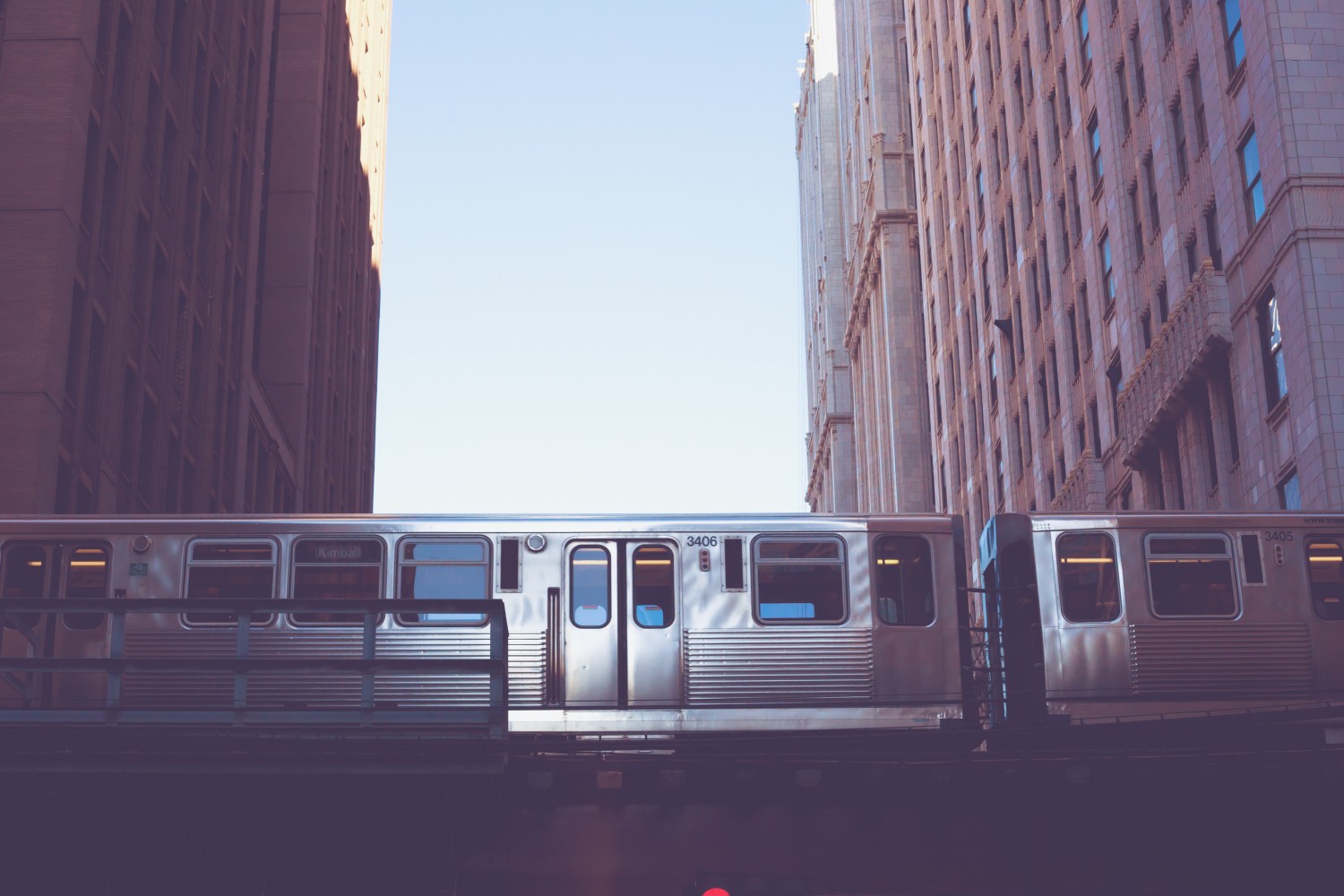 Public Transportation in Chicago
The CTA, or the Chicago Transit Authority, is comprised of both the bus and "L" train system throughout the Windy City. Trains are $2.25 per ride while buses are $2.00 per ride. Ventra cards are the most convenient way of payment, essentially operating as a refillable ride card with a linkable mobile app to view balances and receive notifications.
Seldom riders can purchase disposable paper cards at CTA rail stations for both the train and bus. Cash or card can be used on buses while L trains require riders to tap cards (either Ventra refillable or disposable) at the turnstile before entering the train terminal. A transfer costs .25 cents, and the CTA also offers reduced fares for senior citizens and students.
The CTA has 206 bus routes and eight L train lines that in total service the city and 35 nearby suburbs. In addition, the METRA train connects the city to the surrounding suburbs, with 11 commuter train lines running from several downtown Chicago terminals. Lines operate regularly during the workweek and intermittently on weekends.[vi]
Schools in Chicago
Whether you currently have children or you're planning on starting a family in the near future, an important aspect of your Chicago moving checklist should be vetting out the best neighborhoods based on school ratings. GreatSchools ranks the top elementary, middle and high schools in major cities throughout the U.S., allowing renters with families and buyers looking to gauge their long-term home values a full assessment of education in their neighborhoods.
According to GreatSchools on Trulia, the top three elementary schools in Chicago are Skinner North, Keller Elementary Gifted Magnet and Leland Elementary School. Each scores a 10 out of 10 based on comparison of test results in all schools throughout the state. Skinner services kindergarten through eighth, Keller first through eight and Leland pre-k through eighth grade.
For middle schools, Mount Greenwood Elementary School, Skinner West Elementary School and Jackson A Elementary Language Academy all rank 10 out of 10.
Lane Technical High School, Young Magnet High School and Brooks College Prep Academy High School are top-ranking public facilities in the city for rounding out a child's secondary education.
Chicago's Neighborhoods: 5 Distinct Options
Chicago is known for its culture and diversity. With a mix of neighborhoods to choose from, sorting through your options might be difficult. But no matter your budget, there's likely a place to suit your needs, as long as you do a little research beforehand.
Maybe you have kids and prefer a quieter, tree-lined neighborhood with parks and top schools for your Chicago destination. Or, you might be partial to a setting near the action (aka the Loop, or the heart of the city), where you'll find nightlife, restaurants, new developments and high-rises.
Whatever your lifestyle, Chicago has an area and a corresponding price point.

The name says it all: Lakeview and Lakeview East are situated on the shores of Lake Michigan, offering renters unparalleled views of the beach and blue waters that span all the way to Michigan's coastline. Belmont Harbor livens during the summer boating season, and residents get a taste of true Chicago pride when the Cubs play throughout the baseball season in Wrigleyville just a few miles north. The median rent in Lakeview is $2,200 per month, which is low compared to the median household income of $90,078 per year.
Located on the Northwest Side of Chicago, Jefferson Park offers easy access to both I90 and I94 for commuters traveling both downtown and to the northern and northwestern suburbs. Alternatively, both the Metra and Blue Line share the Jefferson Park station if you lack a car or prefer to relax on your way to and from the office. In addition to being highly accessible, Jefferson Park is affordable, with a median rent of $1,950 per month. Meanwhile, the median household income is $58,235 per year.
Being located on the north east side of the city has its benefits, primarily access to the Loop and prime waterfront real estate. While West Roger's Park is situated slightly farther from the Lake than the eastern portion of the greater Roger's Park neighborhood, renters in West Roger's Park benefit from less expensive price points. Commuters need not worry: West Roger's Park is still roughly the same distance from the Loop. Locals have conveniences without hopping on a train or bus, too. The median rent in West Roger's Park is a low $1,575 per month, which is on par with the median household income of $41,551 per year.
For a less expensive neighborhood, consider Auburn Gresham in the far south side of Chicago. The neighborhood isn't known for low crime rates, but is currently undergoing mixed-income housing development, educational initiatives, youth employment programs and senior services as part of a larger public program called the Greater Auburn-Gresham Development Corporation (GAGDC). The median household income in the Gresham is $31,132, while the median rent is just $1,350 per month.
Austin sits on the west side of Chicago, about seven miles west of the Loop. The median household income is $30,509 while the median rent is a low $1,450 per month. While rents in Austin are low compared to neighborhoods north of the Loop, the crime rates are high relative to the rest of Cook County. This is something to keep in mind – especially for families and individuals moving alone for the first time – before determining a neighborhood solely based on price.
Moving Checklist
Now that you've explored the various amenities throughout Chicago, it's time to prepare by going over your apartment moving checklist:
Before any move, make sure you don't require moving permits in your new city. Luckily for new Chicago residents, no permits are required for moving to the Windy City. However, make sure you call ahead to request a parking permit for moving trucks for the day of your move so you can easily transport your furniture in and out of your building. If you're moving into a high-rise or multi-family unit with a parking garage, leasing agents or property managers at the building should provide you with a pass to park your moving truck in a loading zone for a period of time – dependent on your load amount. Note: make sure your car or truck has all the registration documents updated prior to obtaining your parking passes.
Moving, while seemingly a grueling process, is prime time to sort and purge any unused or unwanted items. Get rid of any trash or broken items that can't be repaired and donate any items or clothing that you haven't used in the past year. Small donations can be dropped off at Goodwill and Salvation Army locations throughout Chicago and the suburbs, while bigger items and loads can be picked up via scheduling through the Salvation Army[vii] and Children's Cancer Society.[viii]
Take measurements of all your furniture to ensure placement in your new space, and plan accordingly for items that will not by finding a storage unit, asking a family or friend if they would want to temporarily keep your furnishings or hosting a garage sale. 

Moving Day Tips
Packing and unpacking are arguably the most time-consuming aspects of moving, while the travel itself is the easiest and most exciting. But, these are inevitable pieces of your move and must be completed with care if you want your belongings to arrive safely and in good condition. Consider the following packing tips to help your transition into Chi-town a seamless and systematized one.
Packing Tips
Label all boxes with their contents in Sharpie or thick, bold marker
Clearly designate where boxes will be placed for easy move-in
Do not scatter your things – categorize each box for one single room or purpose
Separate essential items for immediate need – toothbrush, shampoo, toiletries, medications, kitchen supplies, electronics
Place valuables like jewelry and keepsakes in a "safe box" to move personally
Tips to Stay Organized
Number boxes and take inventory of furnishings to ensure full arrival
Fill out a change of address form via the USPS

Notify banks, credit card companies, employer, car insurance and doctors of new address

If possible, have utilities arranged prior to move, especially in winter or middle of summer when heating and air conditioning is a must during a move
After move, take inventory again and cross reference with initial list. If anything is missing or damaged, request claim form from movers and call headquarters as soon as possible[ix]
Tip: To stay organized throughout the process, create a moving binder for all of your receipts and documents of moving expenses, including cost of trucks, packing materials, and supplies. If you are relocating for work, you will need a full list of these fees to submit to your new employer for reimbursement. Alternatively, you may be able to deduct moving costs from your taxes next year, as long as you moved at least 50 miles from your previous residence.[x]

Moving Tools
Your relocation tools will physically support your switch to Chicago in a much-needed fashion. Rather than carrying your clothes, kitchen staples and home decor with your own two hands, use the following equipment essentials to expedite the process:
Truck, either a U-Haul or professional moving company
Folding hand truck
Boxes – varied sizes
Bubble wrap/paper
Clear packaging tape
Scissors
Knife
Toolkit (for disassembling furniture)
Pens/markers/paper
Tip: if you planning weeks ahead, search online classifieds for free boxes in your neighborhood. People who've recently moved sometimes list used boxes in the free section of Craigslist to unload them without having to recycle or store them for the future. 
While one moving guide can't provide an extra hand on the big day, preparing adequately with the tips outlined above can certainly prevent you from making the common missteps.
Whether you're a newbie to Chi-town or a returning resident, welcome home!