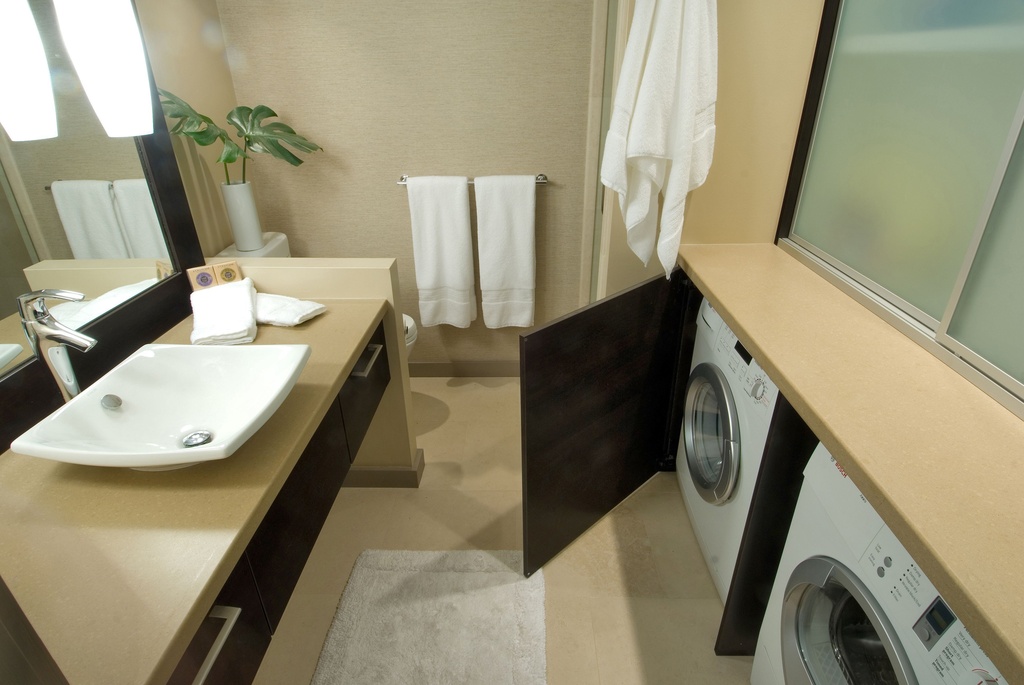 In your home, having a washer and dryer is a necessity, right? One would think so, but many apartments, condos or older homes do not have a designated laundry room. Unless you enjoy putting your laundry into a basket, loading it into the trunk of your car and driving it to the local laundromat once a week, you'll eventually need to address the lack of a washer and dryer in your home.
We've searched out the most creative ways small space dwellers have transformed their homes to accommodate a washer and dryer on Zillow Digs. And, some of these ideas are down right brilliant! 
Coat Closet Laundry Space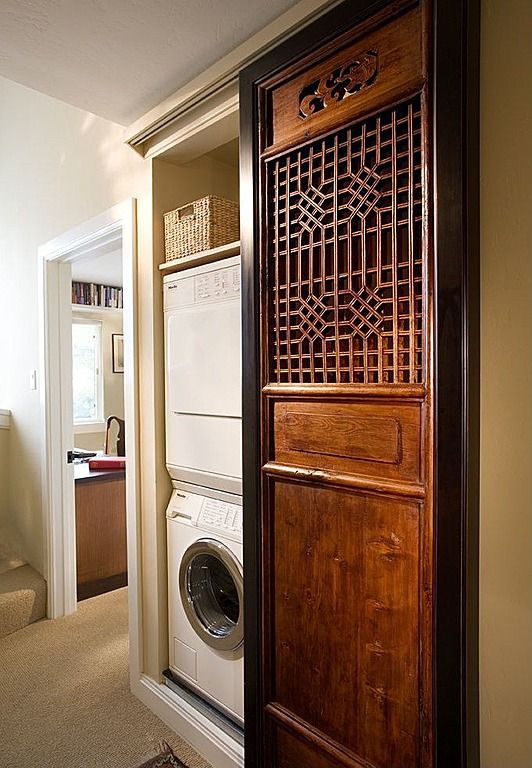 Stack a washer and dryer set in a coat closet and replace the solid core wood door with an antique door complete with a venting panel. Dryers get hot and need room to breath, this door allows for correct air flow.  
The Bathroom/Laundry Room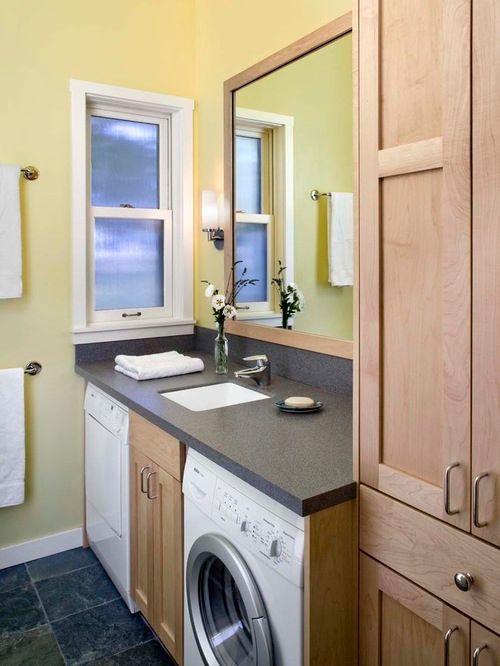 Transform the bathroom into a dual use room by placing the washer and dryer under the vanity. This is an easy installation due to water and drain lines already being located here.
Creative Use Of Space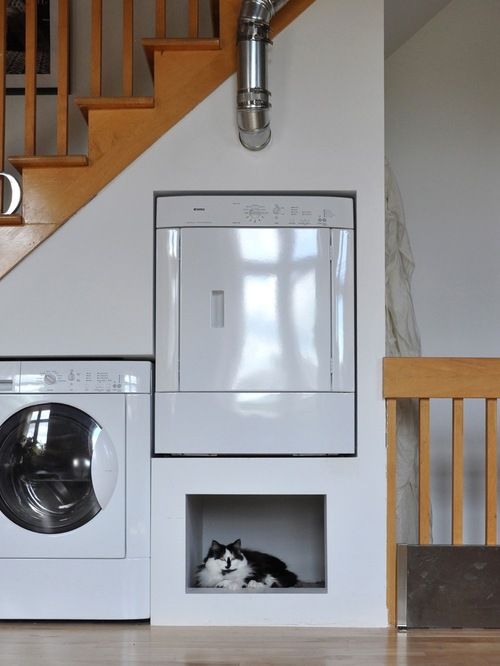 Kudos to the creative mind behind this one! The space under the stairs is a complete waste of space, but not in this home. 
Closet Turned Laundry Room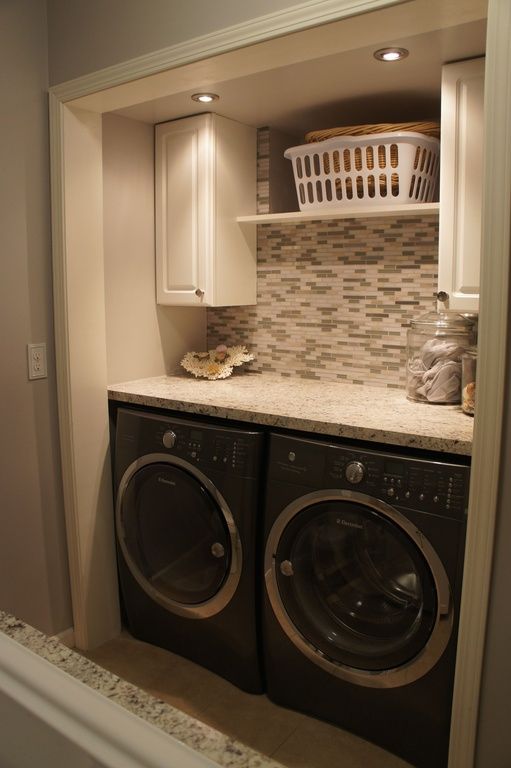 This once standard size closet now houses a fully functioning laundry room, complete with a counter for folding, cabinets for storage and a designated shelf to store the hamper out of the way.
The Second Laundry Room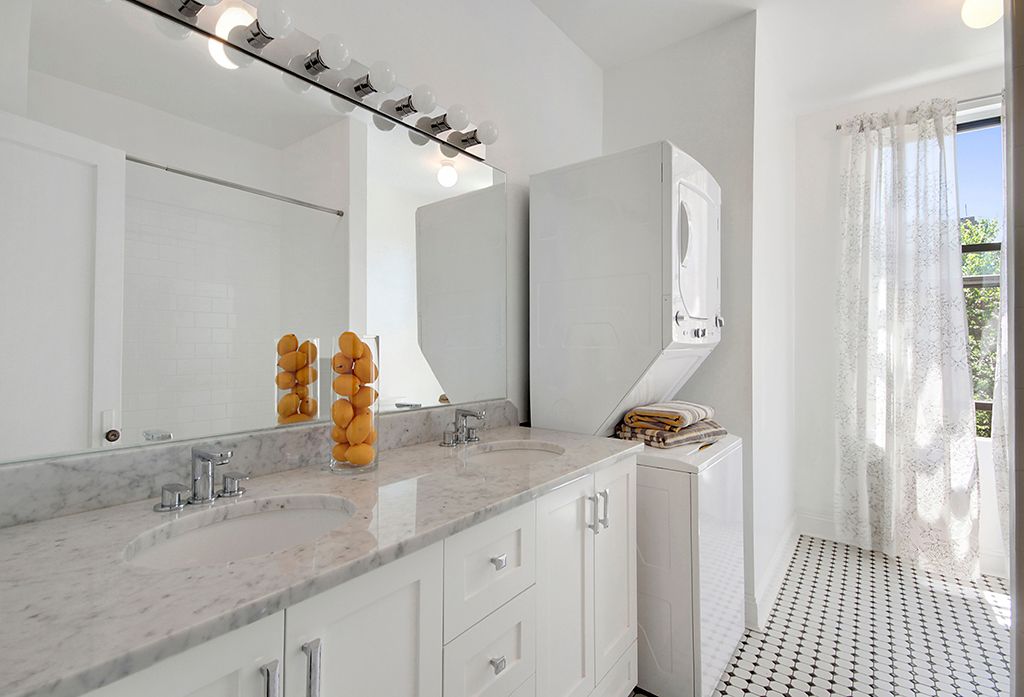 If you home has a designated laundry room, but the location is less than ideal for a quick laundry cycle, consider a stackable unit placed in the master bath or master bedroom closet.
Of course, all of these projects will require an electrician, plumber and a skilled carpenter. Search Zillow Home Improvement Pros to find a qualified professional in your area.
Header photo credit: 

Zillow Digs