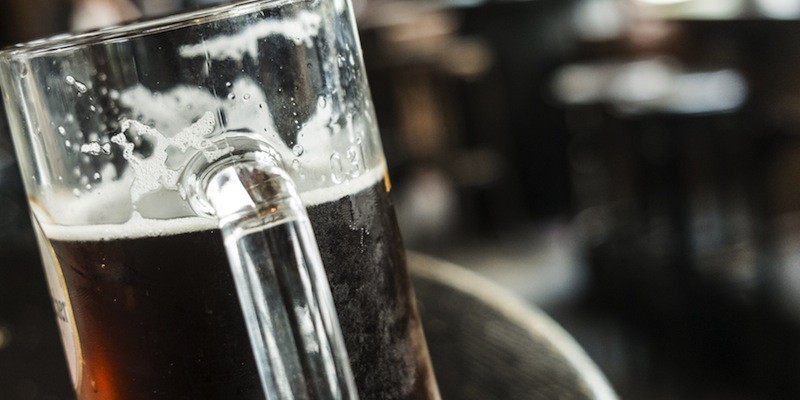 It's time to get your green on, literally. It's St. Patrick's Day and that means pulling out your greenest shamrock-clad duds and hitting up your favorite neighborhood Irish pub for a pint of Guinness.
We've mapped out the neighborhoods with the best Irish pubs (as rated 3 stars or above on Yelp) and put them in heatmap format, because, let's face it, after your third green beer your vision will be a bit hazy anyway. Check out neighborhood hotspots and our staff picks for your best bets and may the Luck O' the Irish be with you!
San Francisco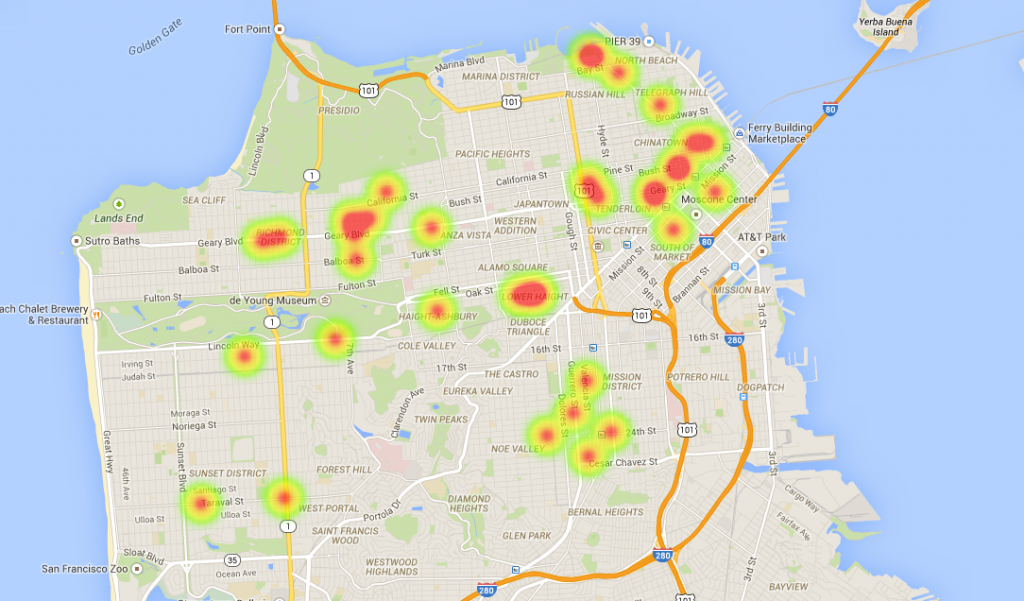 Best Neighborhoods for Irish Bars
Lower Haight
North Beach
Financial District
Yelp Pick
Durty Nelly's

Staff Pick
The Little Shamrock – "This bar has been around for more than a century. So they've gotta be doing something right."
Los Angeles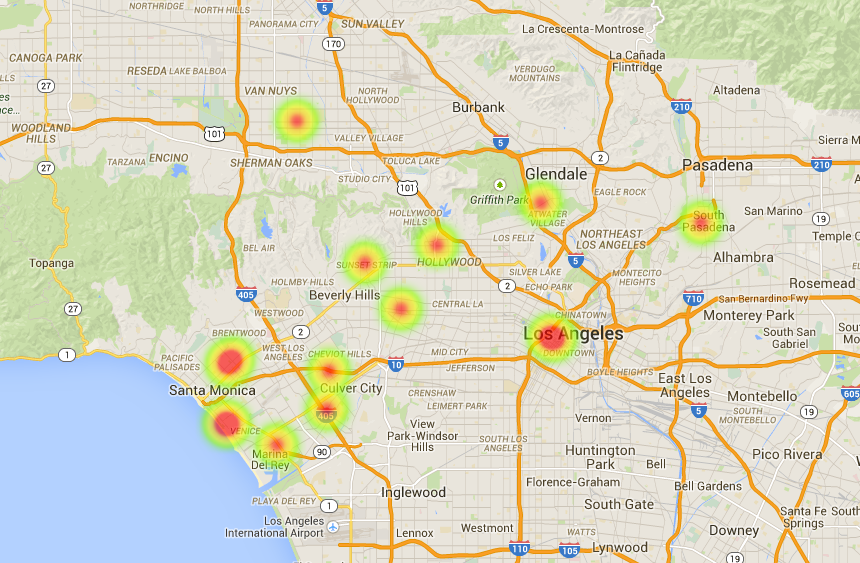 Best Neighborhoods for Irish Bars
Downtown LA
Venice
Wilshire Blvd.
Yelp Pick
The Tam O'Shanter
Staff Pick
O'Briens Irish Pub – "Some of the best Irish coffee's around and the owner actually sounds Irish."
New York

Best Neighborhoods for Irish Bars
East Village
Sunnyside
Midtown East
Yelp Pick
The Quays Pub

Staff Pick
McSorely's Old Ale House – "The oldest Irish tavern in NYC and super historical."
Boston

Best Neighborhoods for Irish Bars
Downtown
Back Bay
Cambridge
Yelp Pick
The Druid
Staff Pick
Mr. Dooley's – "Bands playing traditional Irish music. Start brushing up on your Irish folk songs now."
Washington DC

Best Neighborhoods for Irish Bars
Dupont Circle
Near Northeast
Virginia Square
Yelp Pick
The Celtic House Irish Pub & Restaurant
Staff Pick
Fado Irish Bar and Restaurant – "Located in the middle of Gallery Square and attractive fiddle players in the bands that play there."
Chicago
Best Neighborhoods for Irish Bars
Lakeview
River North
Near North Side
Yelp Pick
Paddy Long's
Staff Pick
Kerryman – "Beautiful decor and takes the time to perfect their Guinness pour."