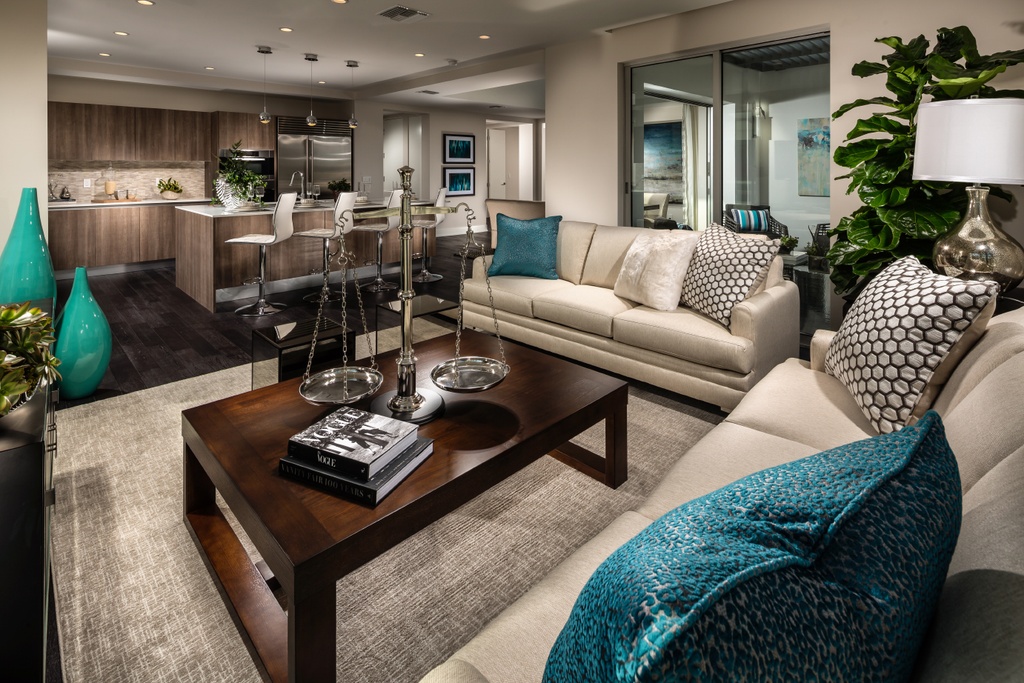 Transitional design is the blend of contemporary and traditional decorating styles. Balance is key in making transitional design a success. For each contemporary piece in the room, its traditional counterpart must be introduced.
Over the past decade, transitional design has become one of the most requested design styles for residential decorating projects. Its appeal is broad as it reflects the best parts of the two most popular design styles. Transitional design ages well; anchored by timeless traditional pieces, the style can be updated to reflect current design trends over and over again.
Follow along to learn how to incorporate contemporary and traditional furnishings and decor to form your perfect transitional space.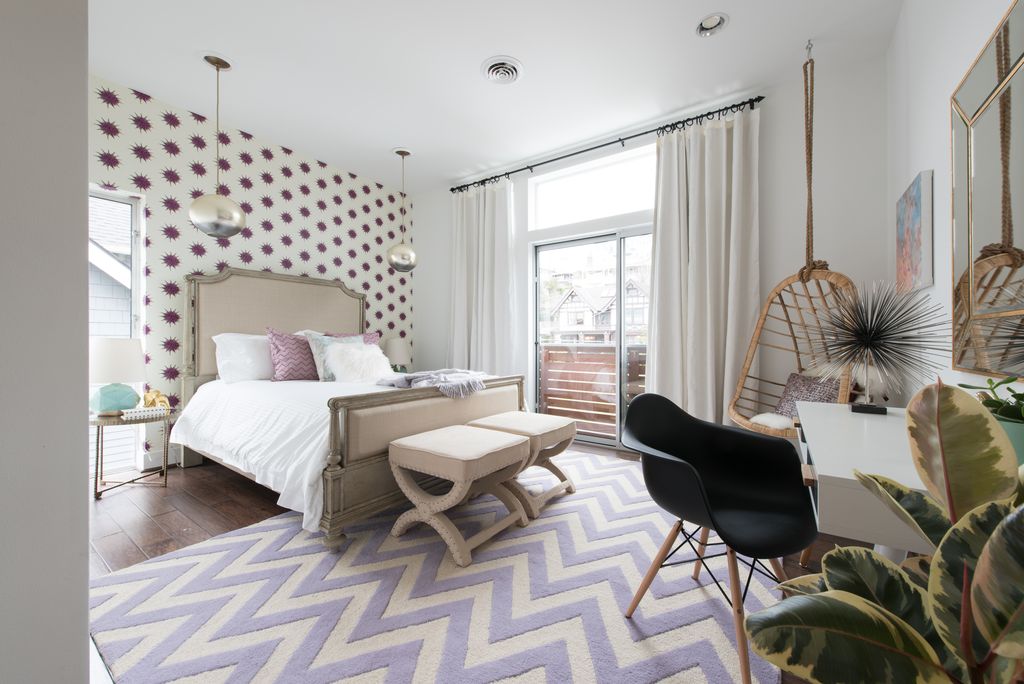 This room is heavy on the modern elements, but the antique styled bed and ottomans balance this room into transition.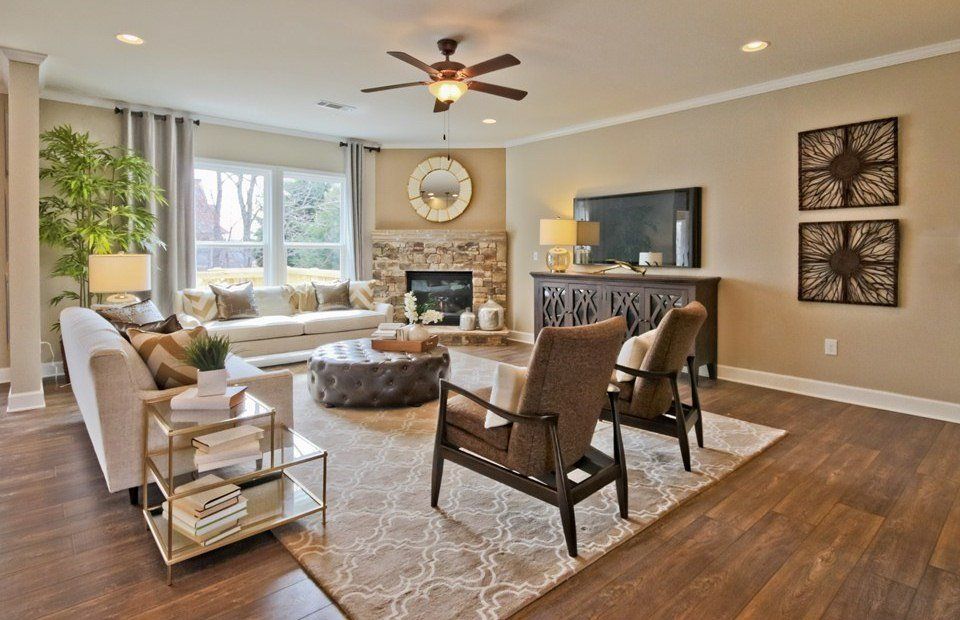 At first glance this room reads traditional, but is it really? If we look at each furniture piece individually, we can see that each piece is truly contemporary. But, with neutral colored textiles and finishes the furnishings becomes transitional.
Fresh modern colors make traditional styled furniture pop with modern flair. Once again balance is at the center of this successful transitional design. For every traditional item in this space, its contemporary counterpart is present.
Transitional design is a good style choice for young adults too. This room's traditional furnishings are brought to life with modern accessories and a modern color scheme.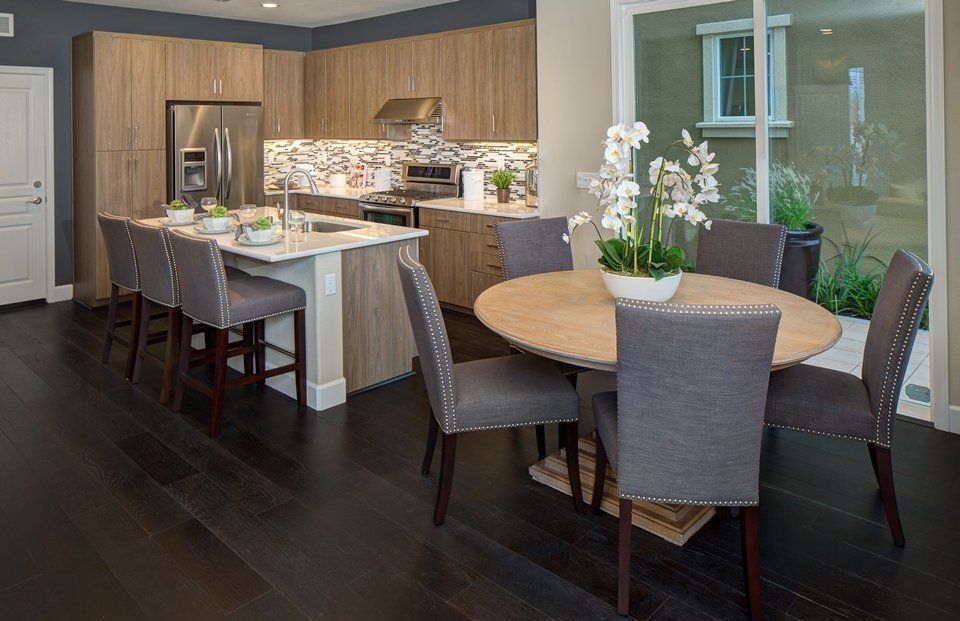 Kitchens are becoming more streamlined and today's finishes feel more modern than the kitchens from the last decade. Soften these hard edges with traditionally styled barstools and dining chairs paired with a pedestal dining table. The nailhead element adds traditional charm to these upholstered pieces.
Header photo credit: 

Zillow Digs