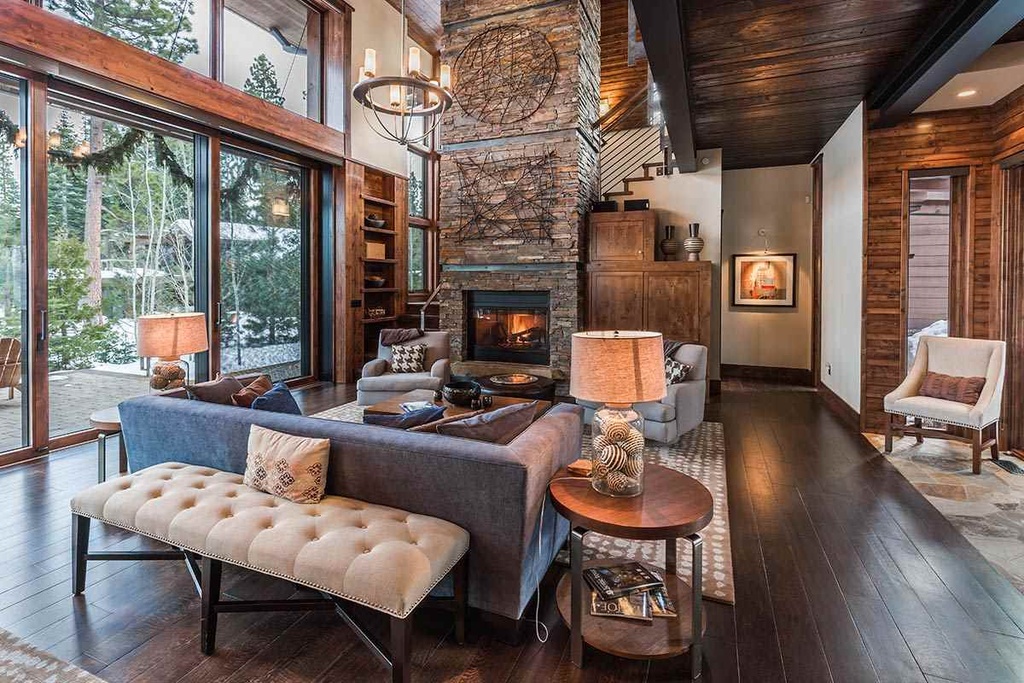 Do you spend your weekends hiking in the woods? Are you happiest when you can see your surrounding from inside your home? Do you believe outdoor elements should be brought indoors? Then a rustic interior design style may be for you. Rustic design has a certain degree of masculinity, yet with a mixture of traditional upholstered items, the rustic style can be enjoyed by both sexes.  
Rustic interiors embrace the outdoors and brings a sense of practicality and purpose that is beautiful and liveable. Earthy finishes are at the forefront of a rustic-style interior. Weathered woods, worn leather, cozy textiles, distressed metals, and found objects with rustic charm create a warm and inviting retreat.
Majestic Surroundings
Rustic interiors are void of window coverings. The sense that nature is all around you is what makes rustic design appealing. "Be one with nature."
Woodsy Charm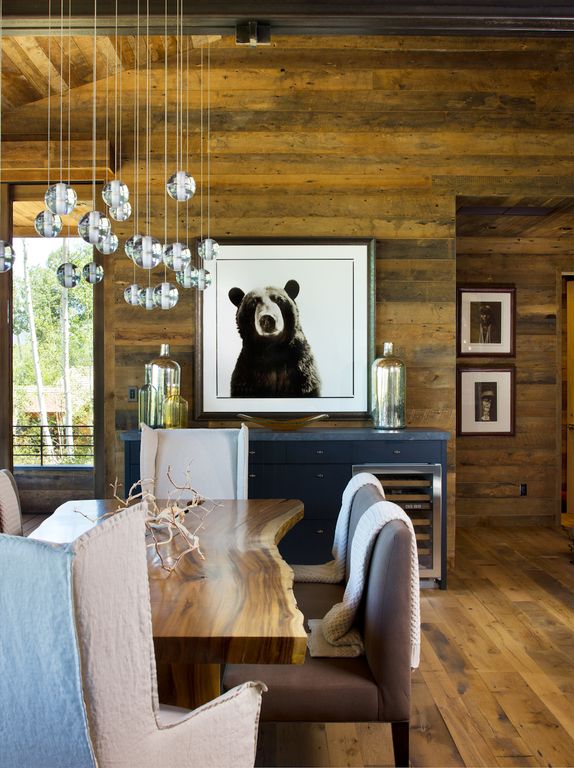 It's a rustic mountain cabin – or is it? Contemporary furnishings and decor takes this wood clad cabin to a higher level of sophistication.  
Rustic Meets Modern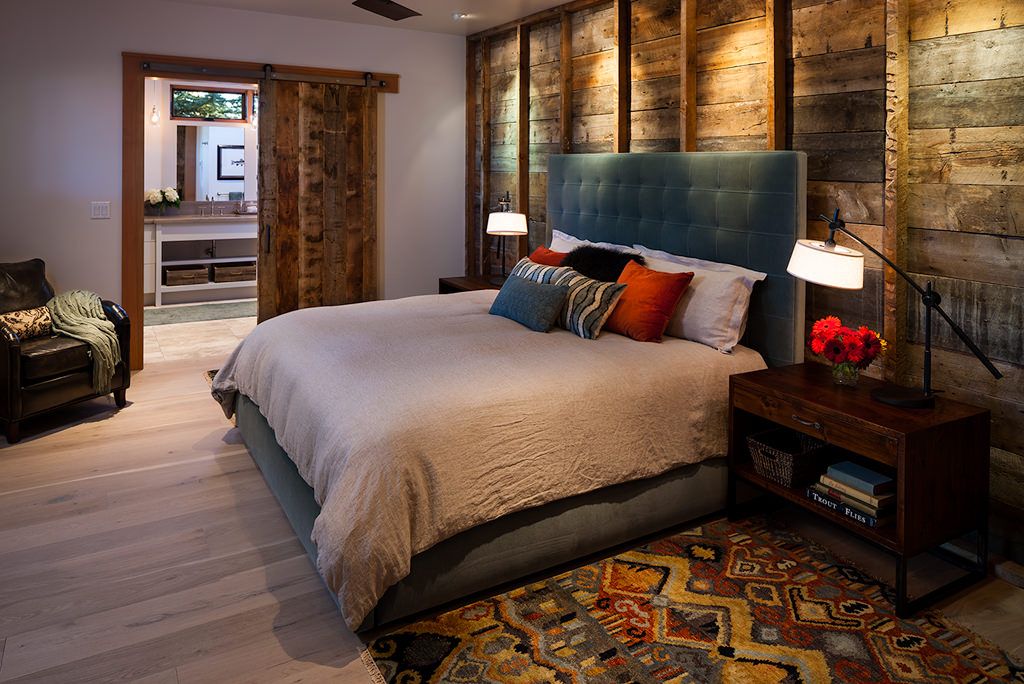 Rustic elements are softened by modern upholstery and textiles. This look is the marriage of two popular styles of design that work well together.
Unisex Rustic Charm
Was this home designed by a male or female? The jury is still out on that one. This charming space is the perfect blend of masculine and feminine furnishings, decor and color scheme.
Modern Rustic Design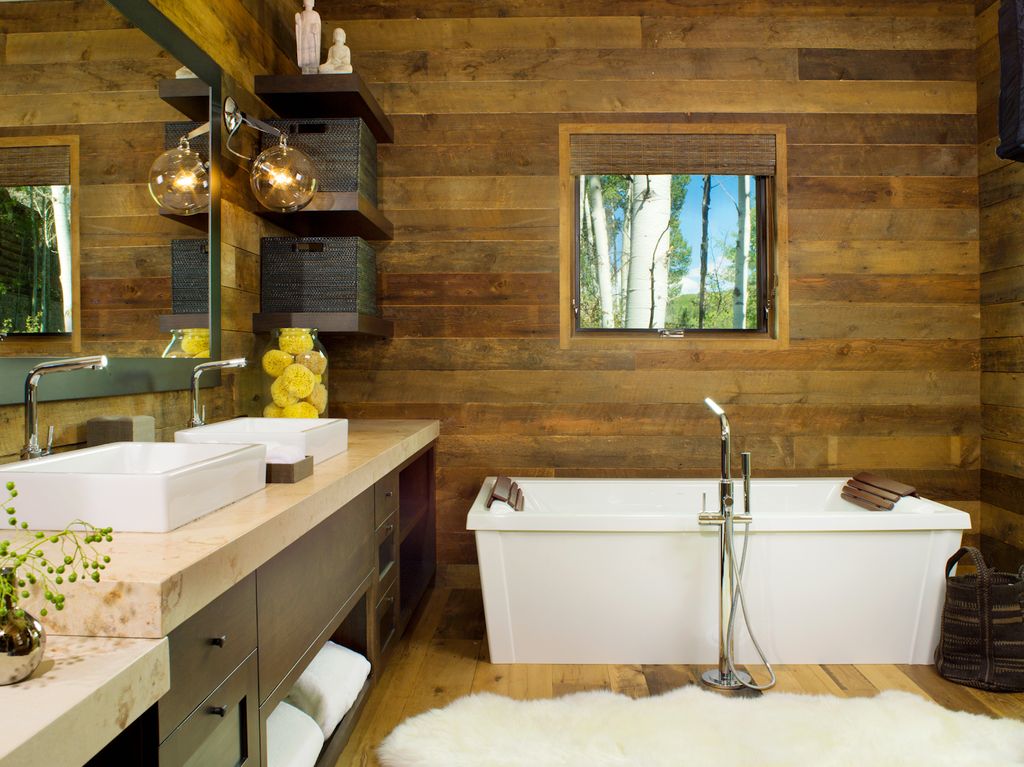 Imagine this bathroom with white painted walls instead of wood cladding – it would be a truly modern space. But, the warmth from the wood takes this bathroom from a cold, modern space to a warm, inviting retreat.
Header photo credit: 

Zillow Digs