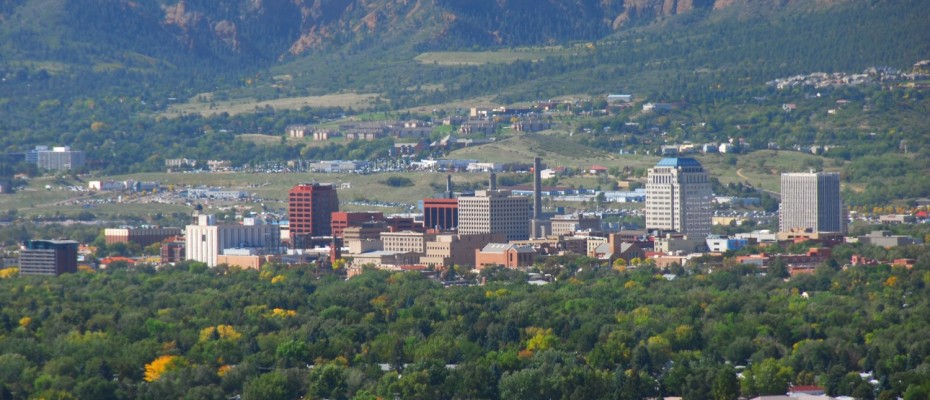 Colorado Springs temperatures might be chilly this time of year, but the real estate is hot. Homeowners experienced a 4.9 percent home value increase in 2015 alone, and Zillow predicts another 3.2 percent value growth over the next 12 months or so. Even without major renovations or leasing properties out, current landowners can be confident in their decisions to buy at the base of Pikes Peak Mountain.
But what about renters? They might not have the return-on-investment (ROI) opportunity homeowners in The Springs currently enjoy, but 300(ish) days of sunshine per year combined with an Alpine Desert climate makes it an attractive city for outdoor enthusiasts.
Renting isn't free, as most of the nation's major metropolitan areas exemplify. However, lessees looking to rent in Colorado Springs might be elated to discover rent is fairly comparable to the national median, and the pay required to afford an apartment isn't out of range.
National rent vs. Colorado Springs rent
Toward the end of 2015, the U.S. median rent was valued by Zillow at $1,381 per month. While this may seem high for more rural or even suburban areas of the country, this figure accounts for all size apartments and single-family rentals. Alternatively, this may seem low for renters located in more expensive cities, including San Francisco, Los Angeles and Manhattan.
Rent prices in Colorado Springs are fairly comparable to the national median. In fact, the estimated value at the end of 2015 was slightly lower at $1,343 per month. At the very least, you can assume you're shelling out far less than big city renters facing historically high leasing prices, some struggling to afford even basic needs like dental care just to pay monthly housing dues.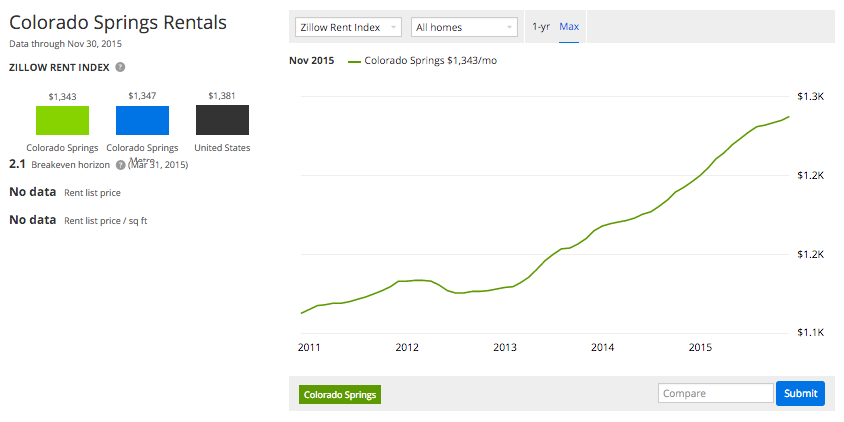 Income needed to afford renting in The Springs
Whether or not you can afford to live in Colorado Springs comes down to your income. Although rent prices are low when juxtaposed with astronomical prices in major cities, $1,343 per month can be hefty to some individuals living off minimum wage. By reversing the 30 percent housing calculation, which is the recommended amount you should spend on rental housing, you should be making at least $4,500 per month, or $54,000 per year, in order to afford the median monthly rent in Colorado Springs.
However, the median income in the Colorado Springs metro area, according to the Census ACS 1-year survey, is $59,411. So, Colorado Springs residents actually have quite a bit of cushion when it comes to their income versus rent. Income in Colorado Springs has increased 1.69 percent over the past year and 2.85 percent over the past three years, so residents in the area can remain hopeful that the strong economical growth might continue through 2016.
Income in The Springs is even higher than the national household median. In fact, the US fell short behind Colorado Springs by $5,754, reported at a total of $53,657. Even so, national income household numbers are still on the rise with 1.04 percent growth over the past year and a .093 percent 3-year change.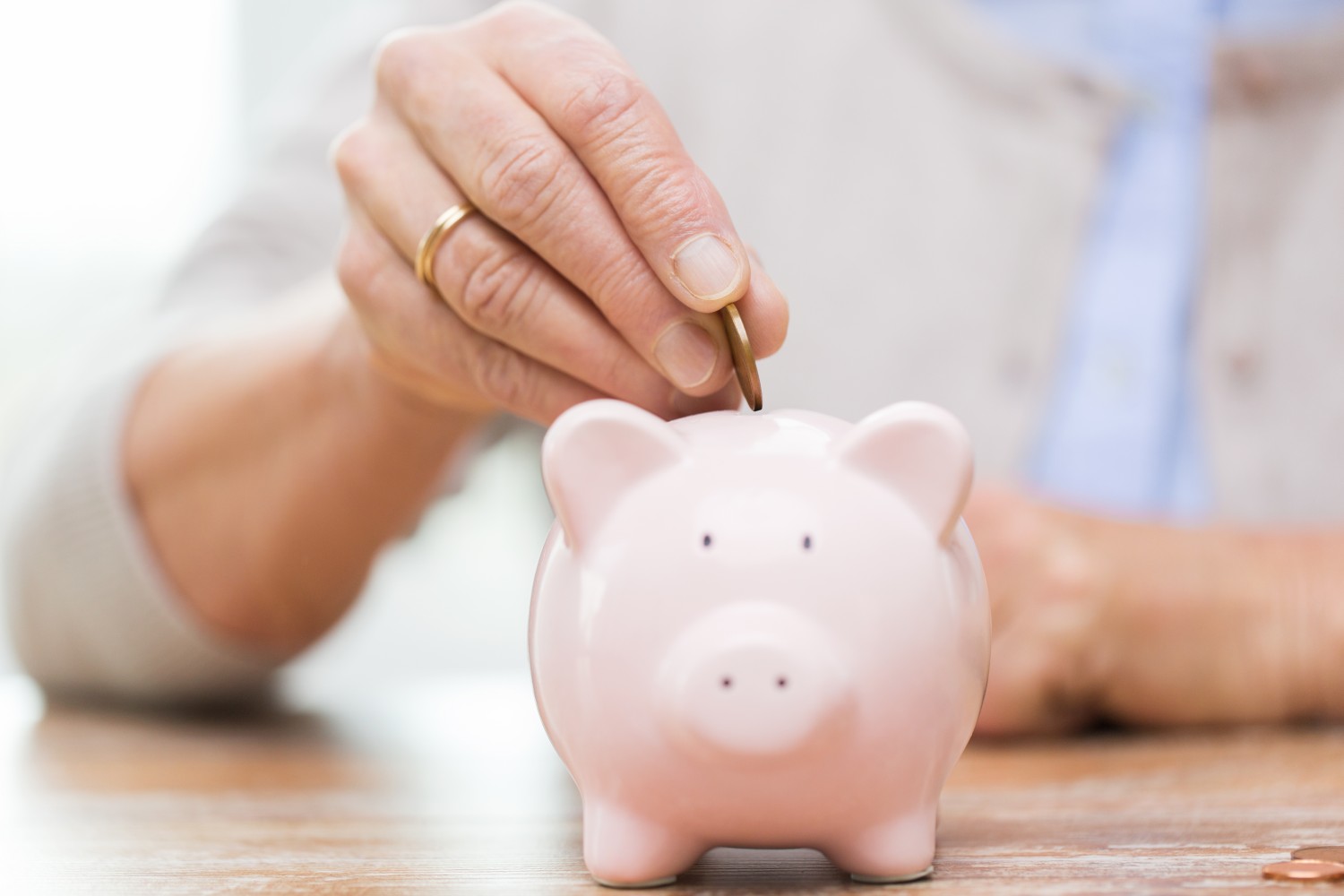 While many renters across the country are struggling to make monthly rent payments, the median household in Colorado Springs matches the median rent almost perfectly when factoring in the 30 percent recommended housing budget. If you're considering moving to the area, keep these numbers in mind – falling into an overpriced apartment can occur in any city, no matter the market or your personal financial situation.