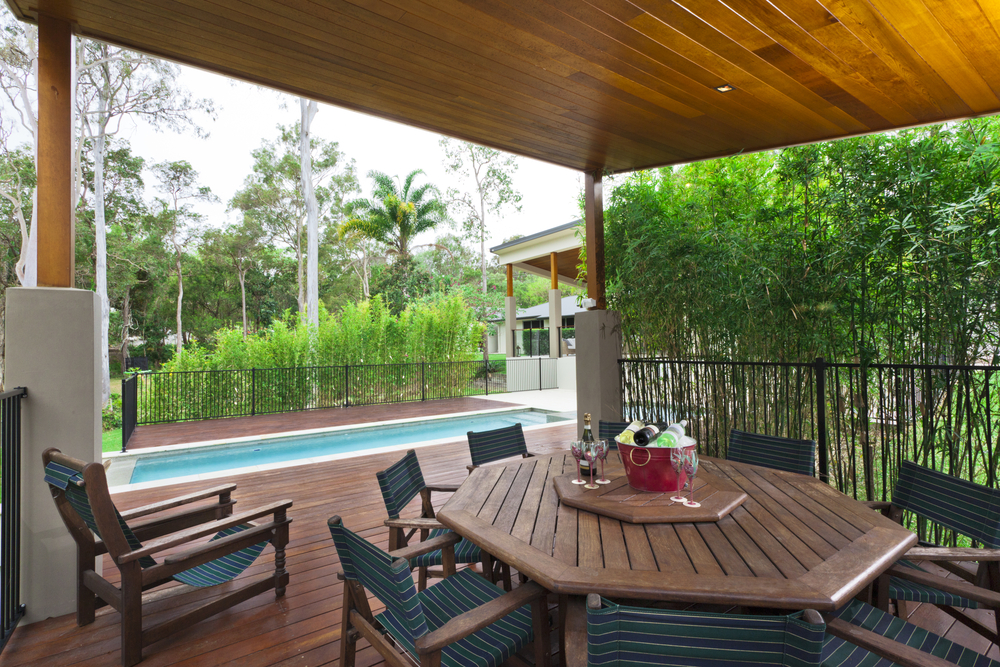 Summer is fast approaching and we're on our way to longer, sunnier days. With that comes the desire to spend more time outdoors with friends and family, barbecuing, throwing pool parties and winding down after a long work week. What better way to treat yourself than with a brand new deck? Keep reading for four of this year's hottest outdoor trends for decks!
1. The Party Place
Pump up the jams with a deck dedicated to good times. When laying down the wood, composite material or tile for your new outdoor space, consider the things you need to make the perfect entertainment center. We recommend creating a space set aside for a fabulous outdoor kitchen, complete with a grill, sink and fridge for stowing your favorite sips. Next, add an area for guests to sit and relax, complete with a few lounge chairs in sun-proof, stain-resistant material and some comfortable outdoor pillows. Finish with an area rug underfoot and layered lighting to make sure the party lasts all night long.
A Mixed Motif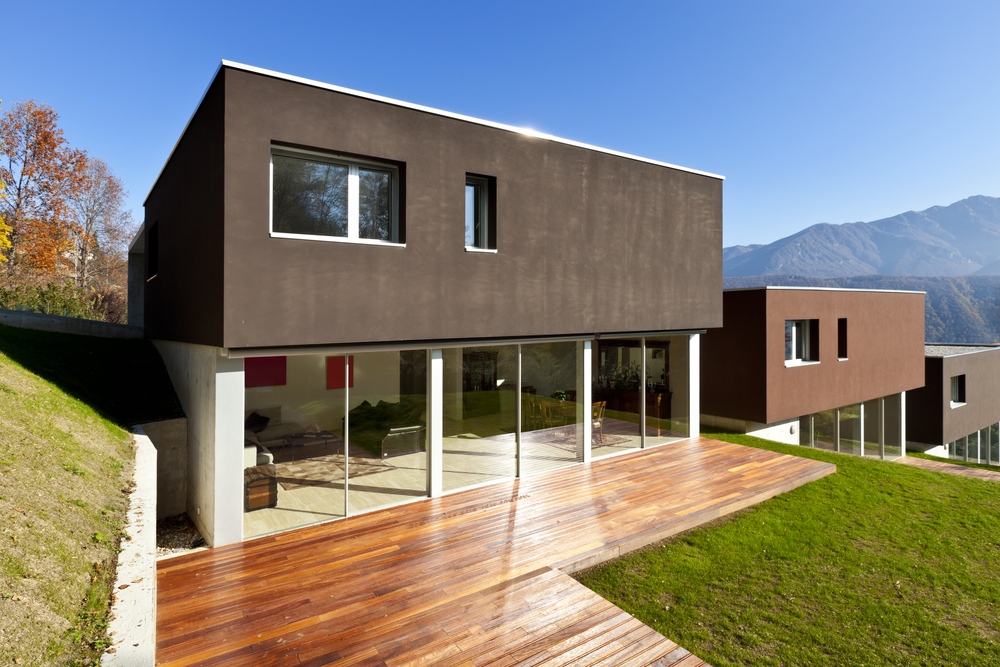 If you're opting for a space that's more Zen, look no further than mixed materials. By combining salvaged wood and concrete, you create the ideal foundation for a relaxing outdoor deck. Add a low barrier wall for a little privacy and a few stairs for ease of access to your mini-getaway. With this design, less is best. Consider adding in benches when pouring concrete, or adding minimalistic furniture that doesn't take away from the simplicity of the style. Choose color pairings that are relaxing and serene, like blue and gray or green and white.
A Personal Vacation Home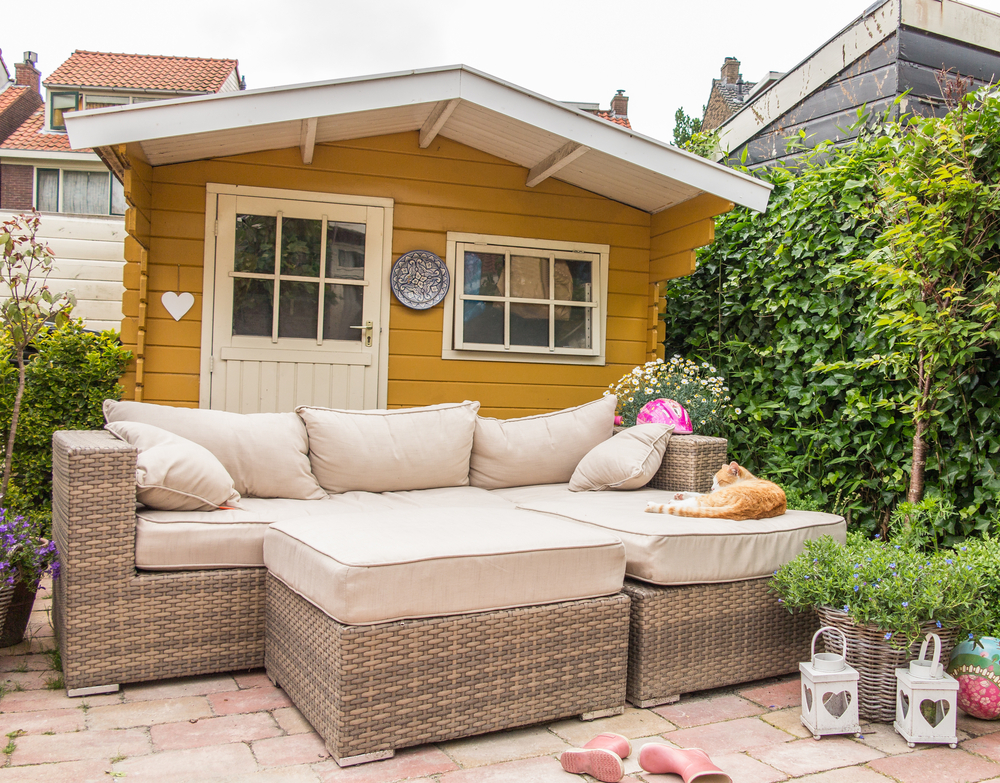 Do you have a hobby that requires its own space? Need an area to just get away from time to time? We love the idea of a small shed or backyard home dedicated to your favorite activities, such as pottery, painting or yoga. By building a small deck around it, you're essentially building your own miniature vacation home, a retreat from everyday life or a particularly stressful day. A deck allows your shed to blend into its outdoor setting, lending a homey feel that seamlessly matches your garden space or pool area.
The Layered Look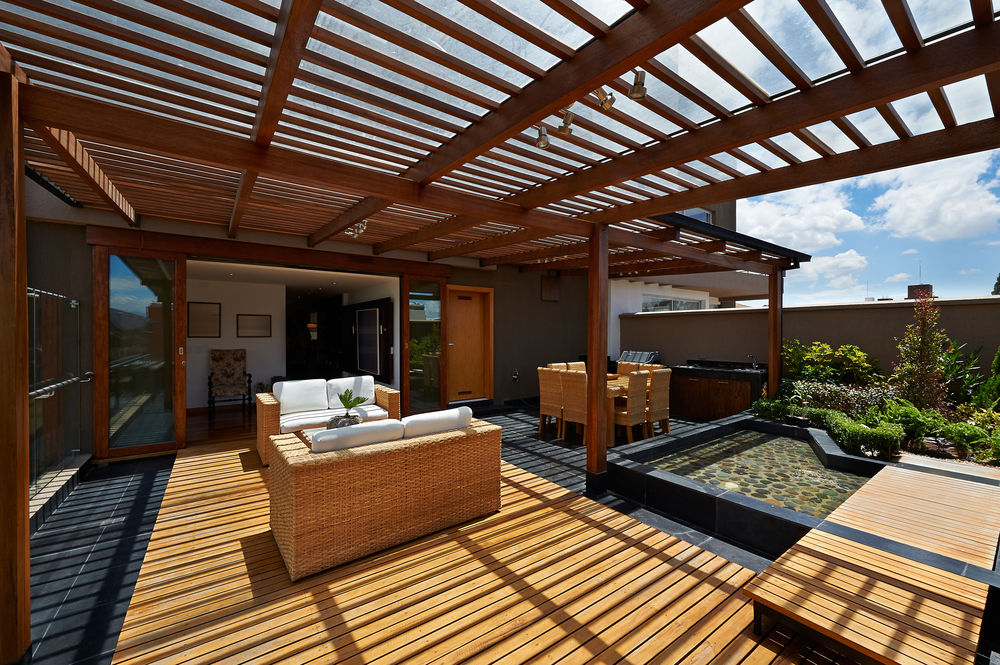 If you lean towards the eclectic side of decor, we suggest using your outdoor deck to defy style norms—and gravity—with multi-level surfaces and a pergola for a layered look. This style is especially striking when paired with a smaller lot, as it helps to fill the design void. Pair Mid-century and eclectic outdoor furniture with bold colors throughout to achieve a fashion-forward look. Keep accessories minimal with a few accents like outdoor lighting and textured area rugs to round out your backyard look.
No matter which style you choose, it's best to make sure you have all of the essentials to outfit your new backyard space. A weatherproof outdoor area rug, a welcoming seating arrangement, plenty of lighting and a few personal accessories are the key pieces to a designer-approved deck. Happy styling!
Kerrie Kelly is an interior designer who gives great advice not only about indoor spaces, but exterior spaces as well. From composite decking to wood decking, Kerrie provides tips on creating an amazing outdoor retreat. Visit The Home Depot to find everything you need for planning your deck.