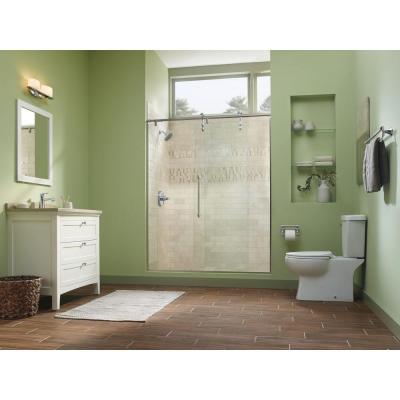 Apartment bathrooms come pretty standard: a builder-specified mirror, shower-tub combo and tile that wouldn't have been your first choice. However, you do have some control over the design of the bathroom by changing the hardware and similar fittings. We've selected our favorite ways to upgrade bathroom style through swapping fixtures, hardware and accessories to create a more personalized space. Read on for our go-to bathroom decor tips and tricks.
Replace Small Accessories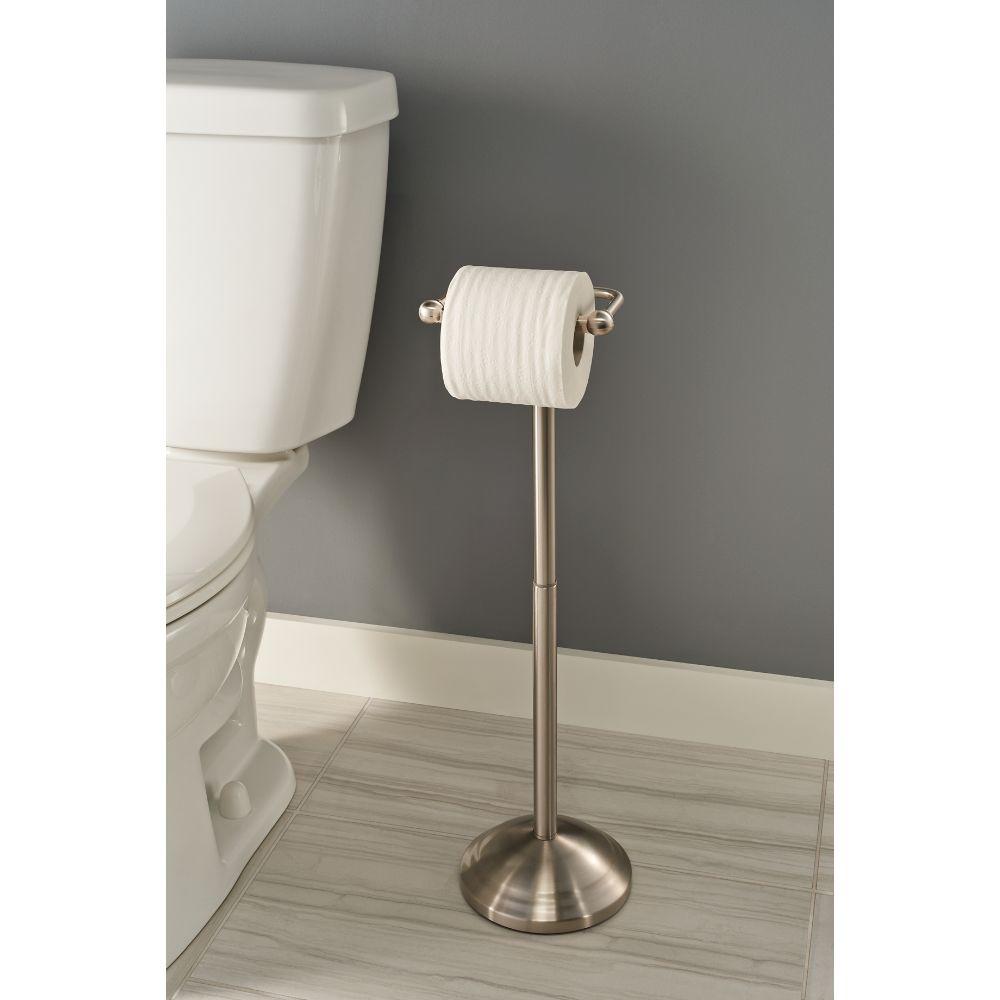 Bathrooms are usually neglected in terms of accessorizing because they have to maintain functionality and use for all members of the family. However, little nuances here and there add the perfect amount of sophistication to this often-forgotten room. For subtle style, switch out small fixtures like the toilet paper holder or towel bar for a more refined or pronounced version. If your style is traditional, consider polished nickel hardware with elegant detailing to round out the look. Contemporary bathrooms fare well with authentic materials like stone and wood, which pair beautifully with dark hardware, such as Venetian bronze.
Swap Out Your Mirror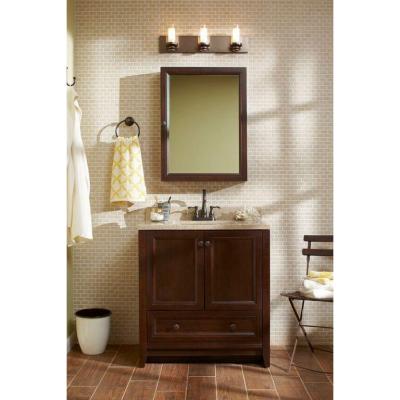 Looking to make a bigger style impact? Swap out the builder-specified mirror for something more personalized. Take a look at different styles that catch your eye, like a beautifully recessed mirror, or one flanked with task lighting. Mirrors can help designate separate areas of the bathroom if you have an open floor plan, or they can reflect your favorite elements of the room, like a beautiful backsplash or floods of natural light.
Revamp Your Lighting Scheme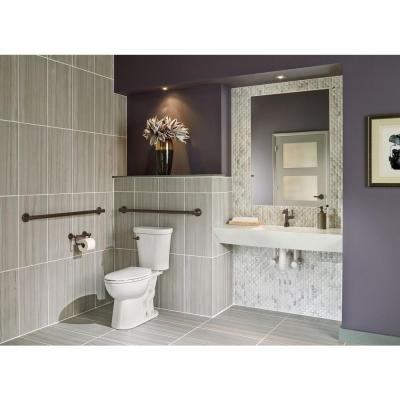 Larger accessories often make the biggest difference when remodeling or making over a bathroom, and are key when elevating your bathroom's style. Lighting is one of the single most important elements in the bathroom, a space where you are encouraged to look at yourself. Unless you've been blessed with a bathroom full of natural light and perfect angles, you'll need to layer lighting. Having task lighting, an accent fixture, and a few decorative pendants makes a world of difference in the bathroom and instantly ups its glam factor. Update your bathroom without the demolition by adding proper task lighting at the mirror, accent lights above the bathtub or center of the room, and decorative lighting for visual interest.
Create a Luxe Atmosphere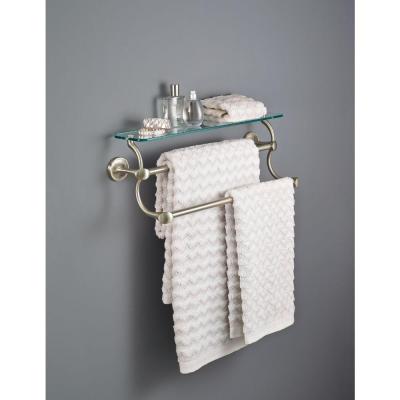 Last but not least, sprinkle in your favorite add-on accessories like soap and lotion dispensers, tumbler holders, tissue box covers, and decorative trays for cohesiveness. Simple additions like a spa-grade bath mat and a pile of lavish towels help take your bathroom from the random room down the hall to the star of the show. Add in luxe additions, like a towel warmer, to makes guests feel even more at home in your new, glamorous bathroom space.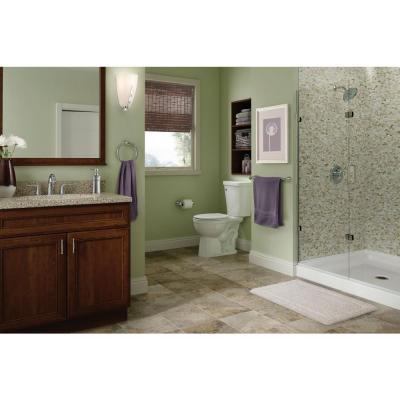 From hardware to lighting, apartment bathrooms are seemingly basic. However, combining your favorite brushed nickel faucet with a decadent lighting fixture and accessorizing with elegant soap dispensers and soft towels can help you see your bathroom in a whole new light.
What are some of your favorite ways to elevate your bathroom's style with accessories?
Kerrie Kelly is an interior designer with a knack for revamping a space with color and added details.  She shares her ideas on how to personalize your bathroom by changing up the accessories.  You can find an assortment of bath accessories such as toilet paper holders at The Home Depot.