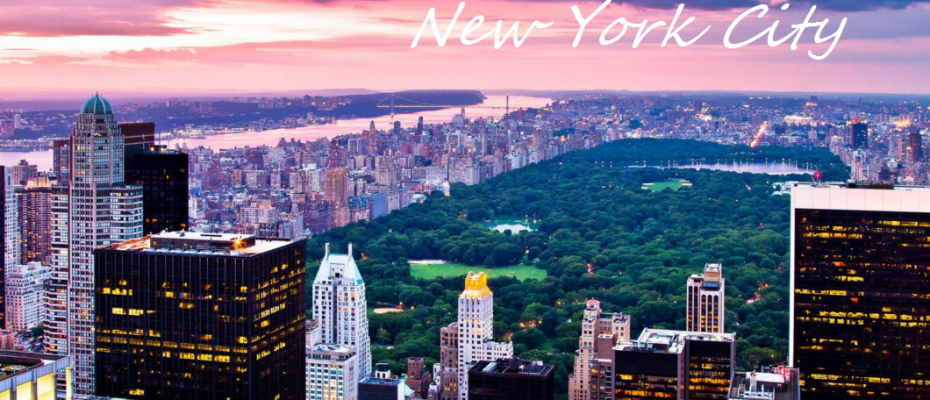 New York City is an influential global center of art, culture, fashion, and finance. Coincidentally, NYC has some of the highest real estate prices in the U.S. In a city where it seems the sky's the limit, rich and famous celebrities naturally flock. From Greenwich Village to SoHo, celebrity sightings are commonplace.
Let's take a tour of New York City apartments made famous by their current or former occupants:
Channing Tatum's Tribeca Pad
The Magic Mike star, Channing Tatum, rented this 1830s Tribeca Pad in the summer of 2012. The five-story building has 3,231 square feet of space but only two bedrooms. The townhouse's third floor is entirely dedicated to a dressing area and closet space. The kitchen and dining room are on the fourth floor and the living room is on the fifth floor. A private terrace tops the whole thing off.
Julia Roberts' Greenwich Village Penthouse
Just a few months after Julia Roberts put her Greenwich Village penthouse on the market, the apartment sold. Remarkably, it actually sold for more than the asking price. It was listed for $4.5 million, but the financier, Nicolas de Croisset, snapped it up for $5.35 million. No explanation was offered for the price jump. Was there a bidding war? Or is he just a really big Pretty Woman fan?
Bobby Flay's Chelsea Duplex
Bobby's duplex created by combining the eighth and ninth floors in the Chelsea Mercantile building is on the market. It touts a spectacular open kitchen designed for a professional chef. Other amenities include a billiards room, built-in bookshelves, and exposed beams and a tin ceiling.
Liza Minnelli's Imperial House Apartment
Minnelli's long time 21st floor apartment sold this year for $8.37 million dollars. Unfortunately, the listing did not have any photos. We can only assume the apartment still adorned the original Andy Warhol painting of Liza herself.
Jon Bon Jovi's Garden Terrace Apartment
Rocker, Jon Bon Jovi's sprawling 7,400-square-foot palace was first listed for $45 million in 2013. The 5 bedroom, 5.5 bath with its large rooftop garden terrace has had several price chops. Finally, the property sold for an undisclosed price promised to be close to the $37,500,000 asking price.
Burt Bacharach's Upper East Side Unit
In the 1950s, as his career was just beginning to take off, singer-songwriter Burt Bacharach, lived in a two bedroom co-op on the Upper East Side.  Today, this apartment has been renovated and offers an 1100+ square foot fully planted terrace designed by landscape architect Amber Freda. Perched high above the city, this extraordinary home offers space, luxury, and jaw-dropping views of the city and The 59th Street Bridge.  
Cosmo's Late Helen Gurley Brown
When legendary Cosmopolitan editor, Helen Gurley Brown, passed away in 2012 she left behind a penthouse in the equally legendary Beresford on Central Park West. Spread out over four floors, the apartment reflects Gurley Brown's eclectic, bold taste. There's a leopard-print rug in one room and a hot pink shag carpet in another. Most impressively, there are panoramic views of Central Park and the skyline beyond. The penthouse is listed for sale at $20 million dollars.
Demi Moore's San Remo Triplex Penthouse
Demi Moore is selling her triplex south tower penthouse widely considered the crown jewel of the San Remo. Demi with then husband, Bruce Willis, purchased the penthouse nearly 25 years ago. The asking price for the residence along with a two bedroom, two bath lobby level maisonette, included in the sale, is $75 million.
The Late Andy Rooney's Crestmore Apartment
60 Minutes commentator, Andy Rooney's apartment is listed for sale at $2,225,000. The 2 bedroom, 2 bath unit is located in the Upper West Side. The living room and bedrooms face West overlooking West End Ave, their large windows bathing the apartment in light. The Master Bedroom has an en-suite bath, and a walk-in closet. The Crestmont is a boutique pre-war building, designed by Rosario Candela.
Real Housewives' Bethenny Frankel SoHo Apartment
After her divorce, Bethenny Frankel purchased this $4.2 million dollar, 2 bedroom, 2.5 bath apartment in SoHo. The loft-style apartment, where she will live with her daughter, Bryn, after it is renovated, came with a wood-burning fireplace, mahogany arched windows, and a long hallway stocked with space-saving features like a window seat, desk, and storage cabinets.
Photos and property descriptions – Courtesy of Curbed, Douglas Elliman and Corcoran. Click addresses for additional property photos.