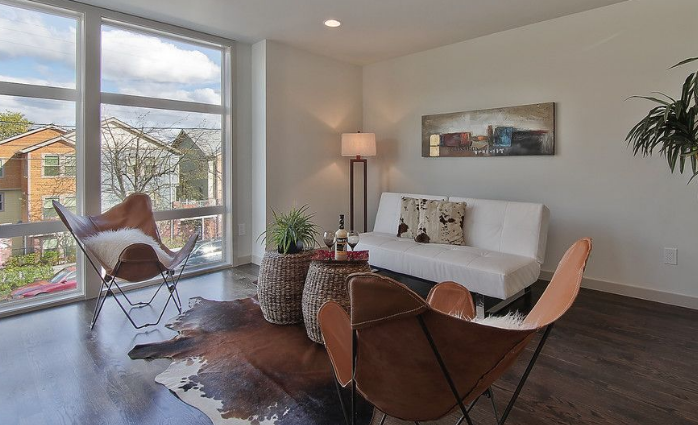 Whether your decor is traditional, rustic or modern, leather adds a bold-richness and a sense of strength to your interior space. Suede and cowhide are great alternatives to leather, while still offering the distinguished style only leather can provide. To some, leather may seem masculine and this may be true in the traditional sense of brown or black leather furnishings. But, pale colors such as gray, cream, blues and yellows, offer a much more feminine feel.
Why Choose Leather Over Fabric
Leather stands the test of time. While leather is more expensive on the front end, leather is a better investment than fabric for sofas and chairs because of leather's long-lasting comfort. In fact, leather and even faux leather becomes more supple with age. Leather adjusts to your body temperature and conforms to fit your body over time. Leather does not tear like fabric and is easy to clean with just a damp cloth. Leather can easily double the life expectancy of a sofa or chair.
The Strength Of Leather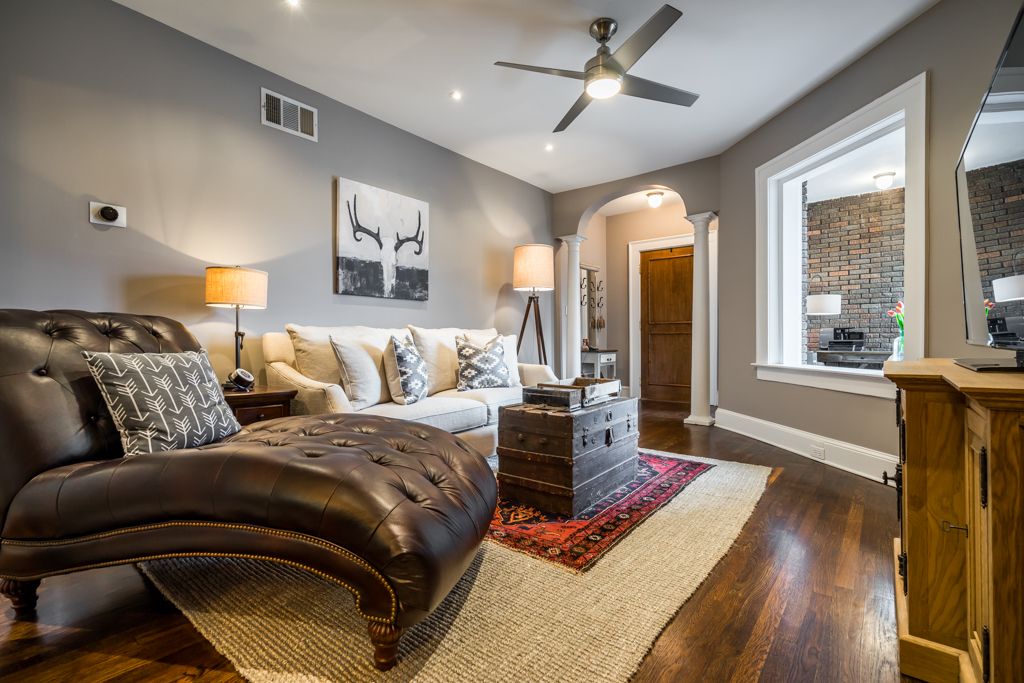 While leather has the strength to stand up to years of use, leather also represents strength in the traditional sense. This transitional styled space stands well on its own. But, with the addition of this leather chaise lounger and leather wrapped trunk, strength is represented.
Contrast Is Key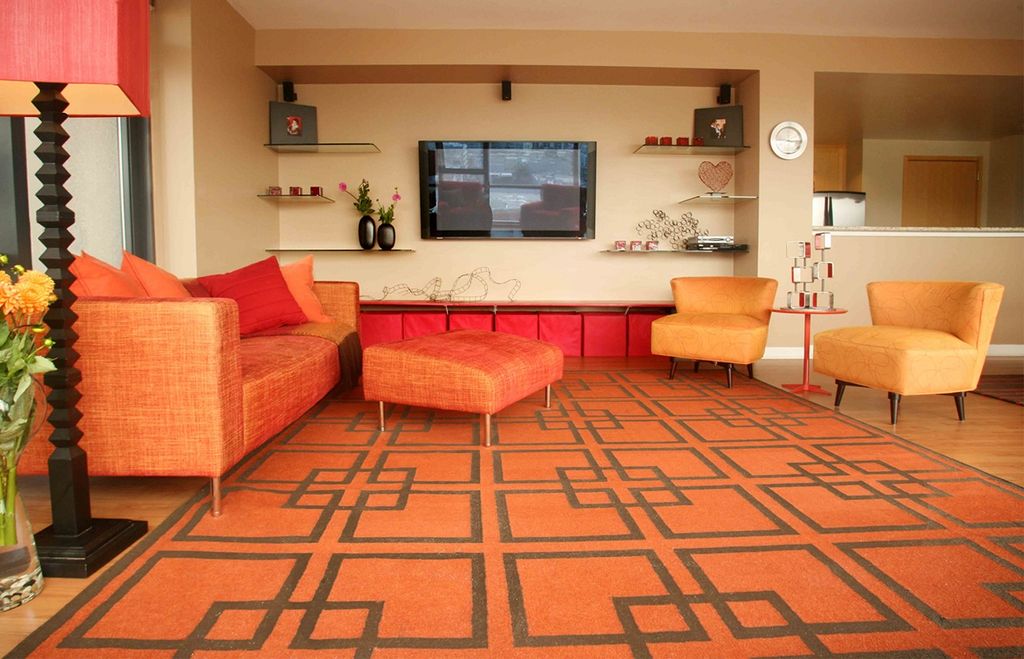 In a monochromatic color scheme, the only contrast comes from different textures in the room.  The buttery smooth surface of these leather side chairs compliments the fabric chosen for the sofa.
Just a Hint of Leather
In a sea of fabric, even a hint of leather makes a huge impact. These versatile leather stools can be placed around a room for added seating and the soft gray color feels a bit more feminine.
The Leather Ottoman
We may not admit to it, but we all put our feet on the coffee table when watching TV. Right? Have at it with this leather wrapped coffee table. Leather ottomans have become mainstream in today's great room interior designs.
Mixing Materials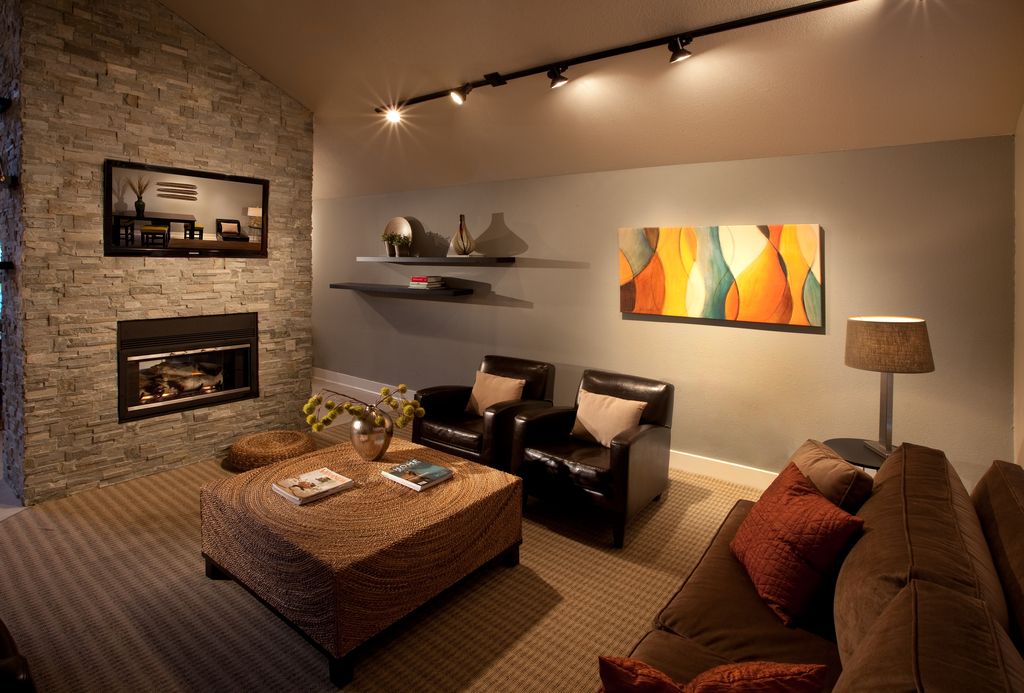 This room is rich with textures from materials such as seagrass, jute, velvet and leather. This is a prime example of how to bring several materials together to create a warm and inviting space.
Header photo credit: 

Zillow Digs