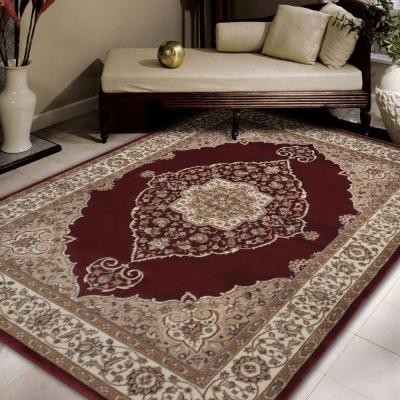 With an abundance of styles, colors, patterns and textures, choosing an area rug can seem like a challenge. Fear not! We've narrowed down our favorite rug looks for every style.
Choose from traditional or transitional to contemporary or casual—whichever style is most "you"!
The Traditionalist
Whether your apartment is completely hardwood or you have wall-to-wall carpet, area rugs are the perfect way to add a personalized touch of coziness. Traditional rug styles, such as the one pictured above, are all about warmth and polish, and come in a variety of shapes, styles and patterns. Because these rugs are vibrant and intricate, you can mix and match different periods to create a look that is tailored to your style. We love a bold area rug that's perfect for under the table in a dramatic dining room or as a runner to lend sophistication to your entryway.
Transitional Touch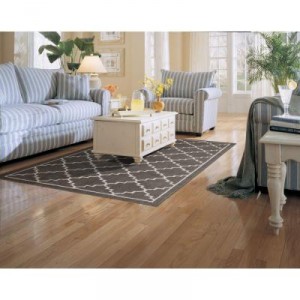 Transitional style is just right: not too modern, not too classic. Touches of comfort and warmth are combined with clean and streamlined elements to create transitional style, perfect for a big city apartment or a cozy home away from home. To elevate this style, choose a neutral colored rug with a bold pattern, or a bold color in a simple silhouette. The key to picking out a transitional area rug is to find balance between the color, pattern and shape. Take into account the furniture you'll be placing on or around it and work from there.
Contemporary Coziness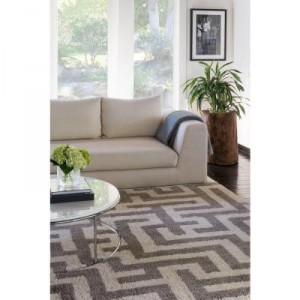 Modern style is all about graphic, linear patterns, from bold color blocking to interwoven stripes. With this in mind, area rugs are often the source of vibrancy in a contemporary home. We love the way a muted, patterned rug looks in a clean and contemporary space. Make sure to fill up the room with organic elements like greenery and potted seasonal flowers. You can also make the space look larger with translucent elements like coffee tables and vases. 
Eclectic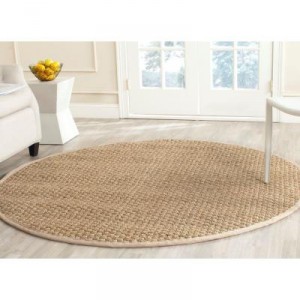 Eclectic style is a curated look, combining your favorite personal elements, traditional furniture, modern flair and transitional style. Mixing and matching bold colors with softer decorations creates a personalized look that is extremely popular in apartment homes due to constraints in layouts and decorating options. To create this style, we suggest creating a lighter, serene scene with a textured carpet under your coffee or dining room table.
They say that the ceiling is your fifth wall to decorate, so consider the floor your sixth! Take a look around your apartment and determine the look you're going for. From there, choose a rug that perfectly complements your space.
With these simple guidelines in your back pocket, choosing a great rug will be a breeze! What is your favorite style of area rug?
California interior designer Kerrie Kelly provides her expertise on area rugs and other major room elements for Home Depot. Kerrie is the author of the popular book Home Decor: A Sunset Design Guide. The apartment rugs with the patterns reviewed by Kerrie, as well as many more styles, can be found at Home Depot.