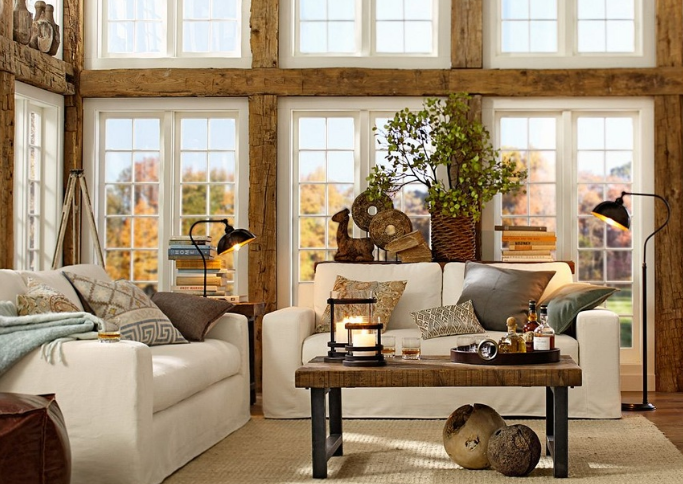 If you have visited a furniture store or thumbed through a furniture catalog lately, you've been bombarded with furniture made from reclaimed wood. This design trend's appeal is the beauty and history that goes with each and every reclaimed wood board, plank or beam.
Reclaimed wood has a story from its previous life. Reclaimed wood boards are extracted from old factories and old wooden structures, including rural barns, which gives each board its own unique story.
Reclaimed Vs. Distressed
Reclaimed wood furniture can be expensive, so don't be fooled by inexpensive reclaimed wood furniture, it may not be reclaimed wood at all. New wood boards can be distressed to look like reclaimed wood boards. Do-it-yourselfers will find this step-by-step tutorial by Lowe's Home Improvement invaluable. Anyone can create distressed wood with these simple to follow directions.
Dining Room
Reclaimed wood boards set atop industrial steel make for an amazing dining room table. Pair with upholstered or leather chairs to soften the industrial feel of this table.
Bedroom
The selection of reclaimed wood beds and headboards are huge on Etsy.com. Craftsmen have found a niche for their woodworking skills and are selling these like crazy. The chevron pattern headboards are a fan fave.
Foyer and Entry Hall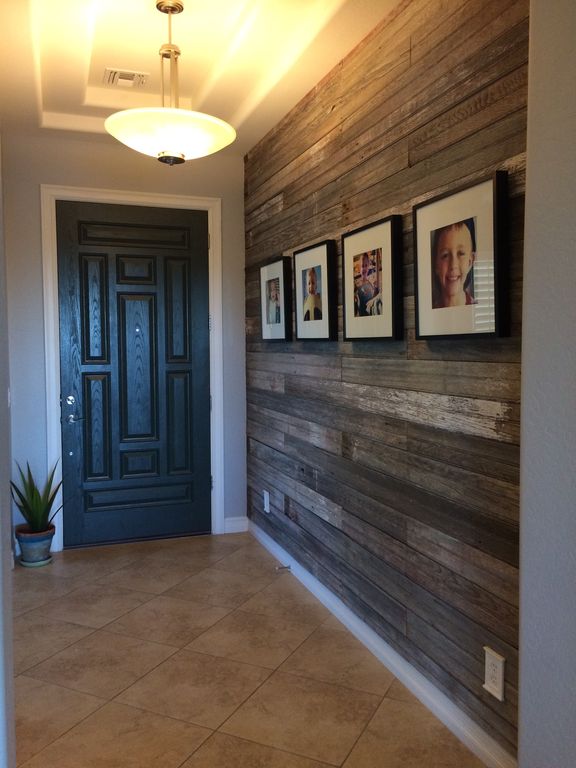 The foyer has evolved over the years, from scenic wallpaper to faux finished paint to wood veneer. A wall of reclaimed wood warms the entrance to any home and begins to tell a story.
Bathroom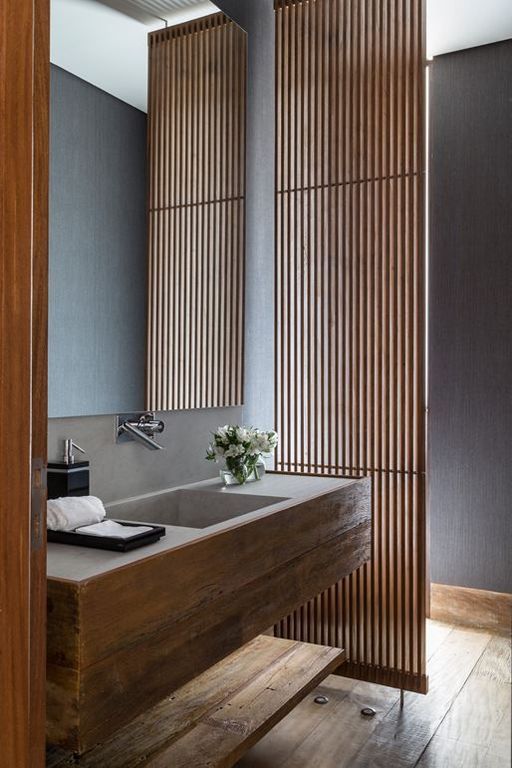 Bathrooms are small, so the expense of using reclaimed wood in this space is minimal. Attach reclaimed wood planks to the front and sides of an existing sink fixture and add a wood shelf below to hold folded towels. Wood planks can be fitted to the front of most tub decks too.
Kitchen
One of the most popular furniture pieces to display reclaimed wood is the kitchen island. Most retailers sell free-standing kitchen islands online and at their brick-and-mortar stores. Crate & Barrel offers the gorgeous Bluestone Kitchen Island at just $1999.
Header photo credit: 

Pottery Barn via Zillow Digs