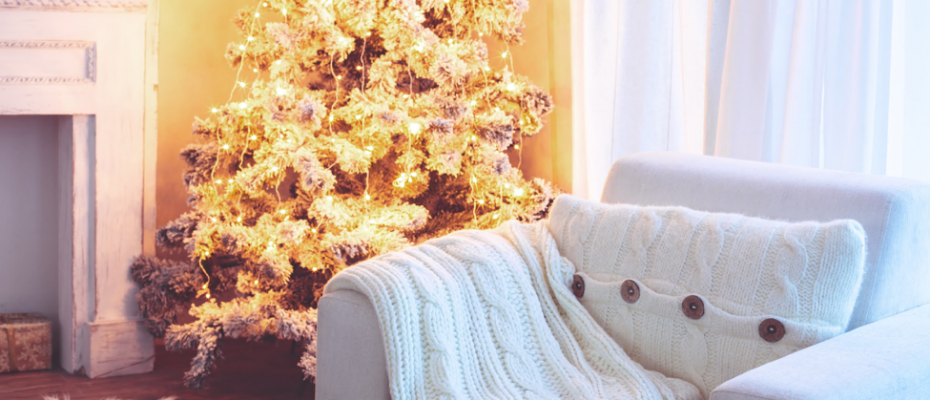 Here's a Christmas riddle for you: what's red and green and makes you blue? You're tired traditional holiday decor, of course.
Here at Modernize, we say so what if red and green aren't your colors? That doesn't mean you have to forego the seasonal splendor. Especially since there's a dizzying array of decoration ideas that tweak the traditional Christmas color scheme. We've organized ideas by hue so that you can find great garnishes, no matter where your tastes lie on the color wheel.
Silver
Silver decorations are like greenery's sleek, cool cousin who moved to the city and knows Lana Del Rey. One trend we adore is silvery, sparkly birch branches, which add a minimalist, asymmetrical note to your festivities and are much more winter sophisticate than country Christmas. You can even DIY them. Drape them with white lights or pair with pinecones for a wintry wonderland look.
Gold
Everyone gets so wrapped up in Rudolph's red nose that they forget to mention another Christmas standout: the five golden rings. Gold can turn even those most ordinary objects into holiday treasures. We particularly love this idea for shiny star garland and this gilded, glittery pear project. Meanwhile, tall candles in bottles spray painted in metallic tints adds a majestic tone to any holiday dinner party. O, holy night!
Black and White
It's not called a black tie affair for no reason. Black and white is a classic combo that adds class to any room. To add that warm holiday flair, we recommend using fun, homey patterns like polka dot ribbons, gingham table cloths, and plaid wrapping paper—or these cool geometric trees. Tiny notes of gold like a few ornaments or candle holders elevate the whole affair to pique Christmas perfection.
Natural Colors
Is the flash and glitter of the season getting you down? If you've seen one too many inflatable Santas, then you'll be pleased to gaze upon folky decorations made with natural materials like twine, burlap, branches, and pinecones. These twine and twig Christmas topiaries make an oh-so-smooth transition from fall to winter, and are a wonderful centerpiece or mantel decoration to boot, while there are about a million ways to incorporate pinecones into your tree trimming. Complete the look with a beautiful and simple burlap bow.
With these decorations, your holidays will be good as gold (or silver, or white, or gray) all the way into the New Year.