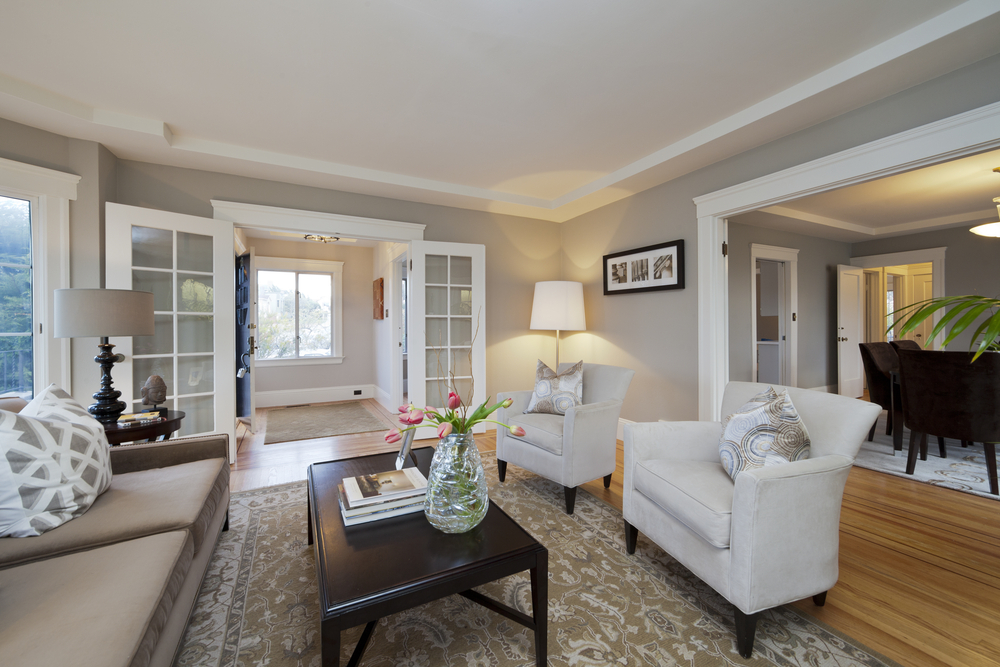 Whether simple or ornate, interior trim is a finishing touch that often doesn't get much thought. It's frequently left the color it's always been without consideration of the multitude of beautiful alternatives. Whether you're thinking fresh white, a vivid hue or somewhere in between, this article will give you some insight into what trending trim colors you should be on the lookout for.
White So Bright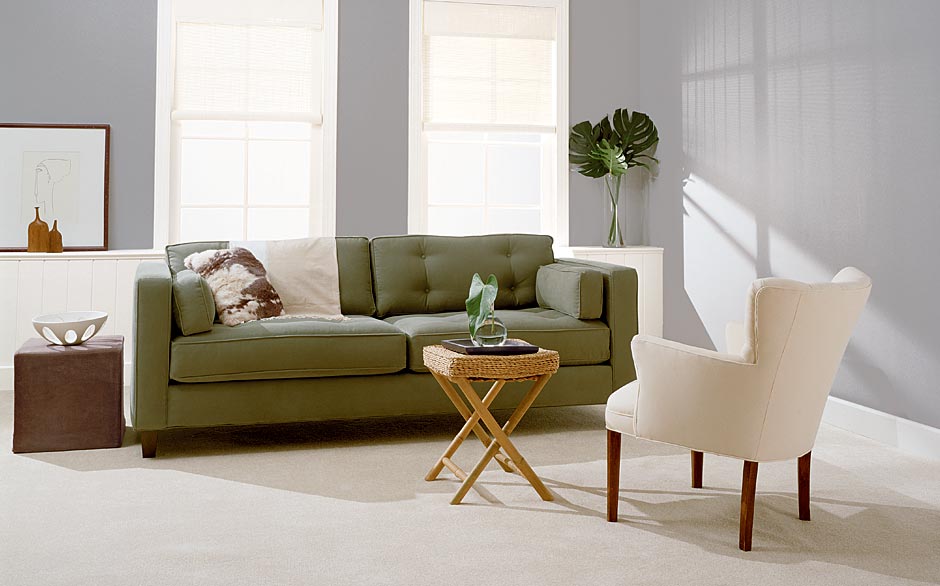 Classic and clean, a fresh white is one of the most timelessly stylish paint options for your trim. It can pair well with bright white walls or add cool contrast to a boldly painted room. We love using white trim for almost every style of room because it's always complementary and a no-fail way to instantly perk up a space. Should you be looking for a way to show off your wall color, white trim makes a great frame for a colorful room. However, if you want to tone down a space that's a bit too daring, a classic white trim will calm any over-the-top paint choice.
"Clean white mixed with other shades of white (i.e. off white or cream) has proven to be a very powerful combination in living areas of modern style homes where strong colors like red, yellow and black can be found," note the design experts at Point2Homes.
You should also consider adding white trim to your space if you want to direct attention to your furnishings and accessories, or if you have simple moldings that could benefit from a classical color. It's also a great option if you just aren't sure which other color you're ready to choose!
Beautiful in Black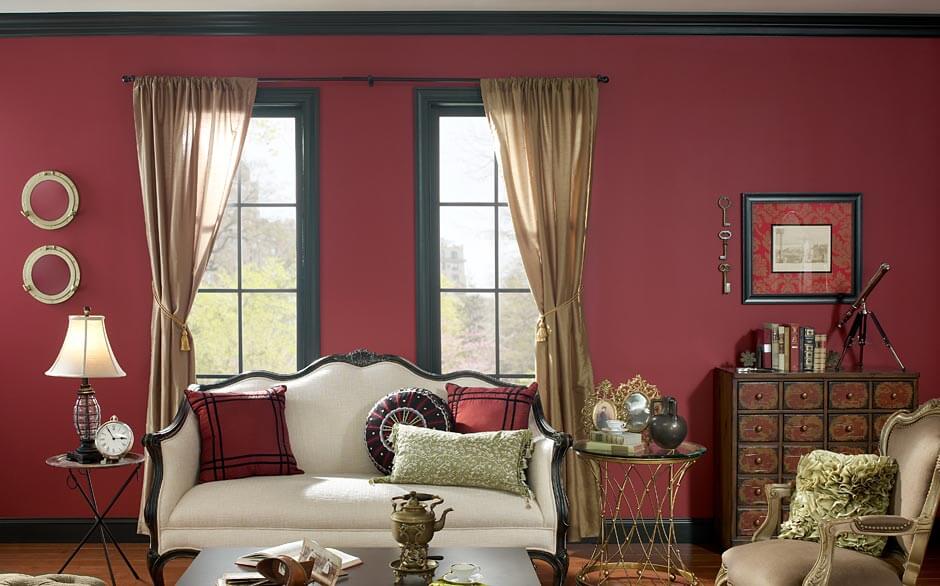 On the opposite end of the spectrum is black, an intense choice for the modern homeowner. Though it's much darker and tonal in color, black trim is as complementary as a white trim. It can frame a room for a picture-perfect finish, offset a space that is too light and lend an unexpected finish to a wall in need of some oomph. One of our favorite ways to incorporate black paint into a room is by painting the base boards and door frames a rich black and keeping the molding and other trim areas white. By pairing the two together, the space is anchored by a bold, dark color, but is still light and airy enough to show off its architectural elements.
"Dark colors will frame certain parts of the room, causing people to see them as they would a photograph or other framed decor. This will work especially with windows, fireplaces and even doorways," according to Point 2 Homes.
Consider adding black trim to your space if want a dramatic look that's both timeless and striking or need contrast for wooden floors or cabinets. Black can give any subdued color scheme a little kick!
Colorful Contrast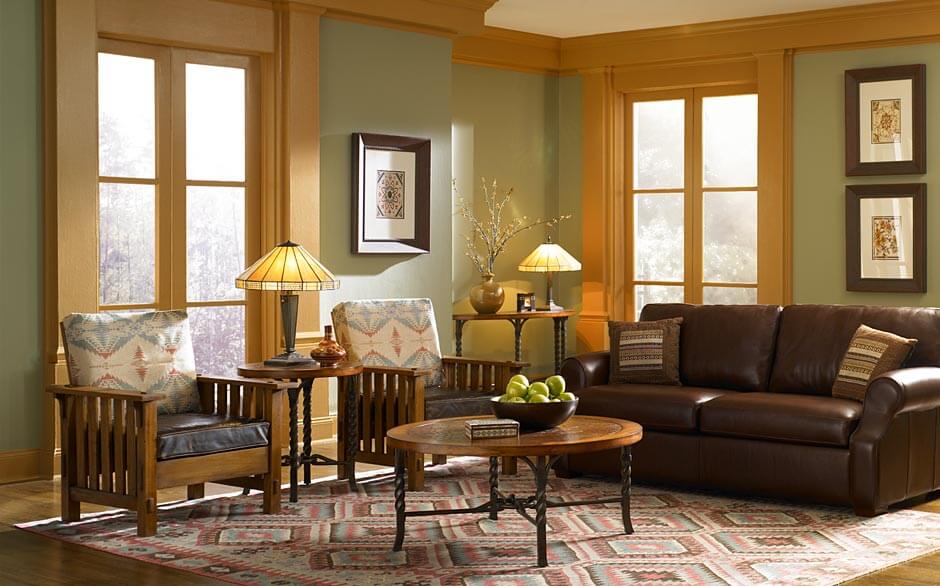 Depending on your personal style, a colorful trim could add an eclectic spin to your space. While painting your trim something other than black or white can seem extreme, a pale green or blue trim injects soft coloration to a room and ups its style factor. On the flip side, a fun, bright trim in lemony yellow adds playfulness, edgy design and visual interest to a space without incorporating more furniture or accessories.
If you want your decor to stand out but love color, consider this design trick: "Painting trims with colors slightly darker than the wall will bring focus to the windows as well as decorations on the walls like mirrors, picture frames, and more," says Point 2 Homes. "This works on all kinds of color combinations so long as the color of the trim is a shade darker than the wall, like light blue walls with dark blue trim."
Colorful trim works for rooms that need a taste of color without splashing it all over the walls. This trim can create an eccentric or contemporary scene, or tie together other colorful elements in your space.
What are some of your favorite ways to treat your trim? Have you looked at other options to make your room pop?
Choosing the paint shades for a room with trim work is a major part of Kerrie Kelly's interior design expertise. Kerrie is the founder of Kerrie Kelly Design Lab in California, where she often advises clients on paint tones and styles. Kerrie writes her tips on color and design for Home Depot. To view a very large assortment of available paint colors, you can research Home Depot's paint selection here.