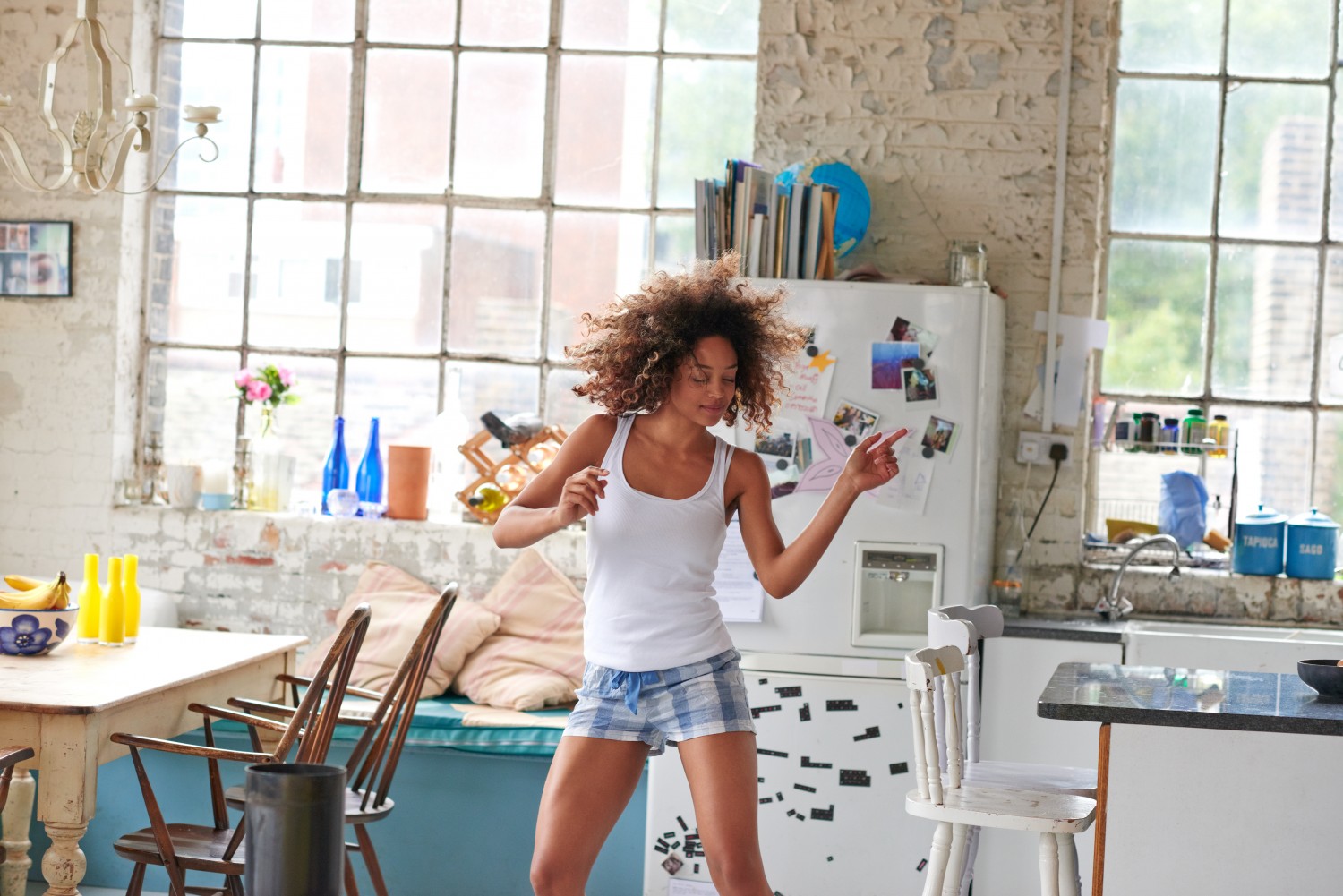 Oh, Valentine's Day. A time where people ask themselves all kinds of important questions, such as "Should I make plans if we've only been on three dates?" and "How am I going to afford this fancy dinner/romantic vacation/other thing that makes my partner feel appreciated?" Fortunately, for those who want to side step the hassle of the day, there are plenty of alternatives. Throw a Galentine's Day bash, take yourself on a lavish night out, or sprawl out in the living room with a new Netflix series and stretchy pants, ideally without fears of nosy roommates interrupting your me-time.
Living alone is a dream for many renters, and some may think it's a luxury they could never afford. However, depending on where you live, some areas may be more affordable for singletons than others. This Valentine's Day, HotPads found the neighborhoods in three major cities – Chicago, Atlanta and San Francisco – where a renter making the city's median income can most afford living alone in a one-bedroom apartment. Experts recommend spending 30 percent or less of your gross income on rent, and in some areas, this is totally doable for the typical single renter.
In the city of Chicago, the median rent for a one-bedroom apartment is $1,784 a month, which means renters making the city's median annual income ($39,380) who want to live alone need to spend about 54 percent of their paycheck on rent. However, neighborhoods south of the city core like Park Manor, Gresham, Marquette Park and Brainerd are much more budget-friendly. Renters in these areas can score a one-bedroom apartment for less than 30 percent of the city's median income.
Atlanta is quite similar to Chicago in terms of affordability for singles. Renters in Atlanta can expect to pay $1,570 a month for a one-bedroom, which adds up to about 51 percent of the city's median annual income ($37,310). Atlanta's single renters can anticipate a better deal in neighborhoods like Greenbriar, Peachtree Hills, East Chastain Park and Princeton Lakes, where a typical one-bedroom apartment costs anywhere from 32 percent to 42 percent of the city's median income.
San Francisco singles don't have it quite as easy, though. The city's median rent for one-bedroom apartments is $3,380 a month, while the city's median income is $51,780 a year. This means renters in San Francisco can expect to spend a whopping 78 percent of their income on rent if they want to live alone. In fact, the closest place renters can expect to find one-bedroom apartments for less than 30 percent of the city's median income is in Dixon, California – over 65 miles away from San Francisco.
For the record, the median rent for a one-bedroom apartment in Dixon is $1,150 a month, and the drive from Dixon to San Francisco can take between an hour and an hour and twenty minutes, one way, without traffic. Let's cross our fingers that single renters in Dixon get good gas mileage.
Want more details on the most affordable neighborhoods for singles? Check out our full analyses on Atlanta, Chicago and San Francisco.
Atlanta's Most Affordable Neighborhoods for Single Renters
| | | |
| --- | --- | --- |
| Neighborhood | Median One-Bedroom Rent | Share of Median Income Spent on Rent[i] |
| City of Atlanta | $1,570 | 50.5% |
| Greenbriar | $1,002 | 32.2% |
| Peachtree Hills | $1,065 | 34.3% |
| East Chastain Park | $1,138 | 36.6% |
| Princeton Lakes | $1,149 | 37.0% |
| Lindridge/Martin Manor | $1,183 | 38.0% |
| Marietta Street Artery | $1,193 | 38.4% |
| Blandtown | $1,248 | 40.1% |
| Paces | $1,255 | 40.4% |
| Brookwood | $1,295 | 41.7% |
| Virginia-Highland | $1,295 | 41.7% |
Chicago's Most Affordable Neighborhoods for Single Renters
| | | |
| --- | --- | --- |
| Neighborhood | Median One-Bedroom Rent | Share of Median Income Spent on Rent[ii] |
| City of Chicago | $1,784 | 54.4% |
| Park Manor | $713 | 21.7% |
| Gresham | $750 | 22.9% |
| Marquette Park | $750 | 22.9% |
| Brainerd | $750 | 22.9% |
| Chatham | $775 | 23.6% |
| East Chatham | 800 | 24.4% |
| Washington Park | $830 | 25.3% |
| Belmont-Cragin | $895 | 27.3% |
| Mayfair | $900 | 27.4% |
| Kilbourn Park | $925 | 28.2% |
Rental Affordability for Singles near San Francisco
| | | | |
| --- | --- | --- | --- |
| City | Miles from San Francisco | Median One-Bedroom Rent | Share of San Francisco's Median Income Spent on Rent[iii] |
| Dixon | 66 | $1,150 | 26.7% |
| Concord | 31 | $1,695 | 39.3% |
| Hayward | 27 | $1,864 | 43.2% |
| Richmond | 18 | $2,074 | 48.1% |
| Oakland | 12 | $2,100 | 48.7% |
| Fremont | 38 | $2,200 | 51.0% |
| Daly City | 10 | $2,300 | 53.3% |
| Berkeley | 14 | $2,400 | 55.6% |
| San Mateo | 20 | $2,500 | 57.9% |
| San Francisco | 0 | $3,380 | 78.3% |
Rental Affordability for Singles in San Francisco, by Neighborhood
| | | |
| --- | --- | --- |
| Neighborhood | Median One-Bedroom Rent | Share of Median Income Spent on Rent[iv] |
| City of San Francisco | $3,380 | 78.3% |
| Tenderloin | $2,464 | 57.1% |
| Downtown | $2,698 | 62.5% |
| Inner Sunset | $2,795 | 64.8% |
| Nob Hill | $2,800 | 64.9% |
| Haight-Ashbury | $2,863 | 66.3% |
| Inner Richmond | $2,873 | 66.6% |
| Noe Valley | $2,980 | 69.1% |
| Twin Peaks | $2,995 | 69.4% |
| Lower Pacific Heights | $3,047 | 70.6% |
| Telegraph Hill | $3,100 | 71.8% |
[i] Based on the city of Atlanta's median income from the Bureau of Labor Statistics ($37,310 annually)
[ii] Based on the city of Chicago's median income from the Bureau of Labor Statistics ($39,380 annually)
[iii] Based on the city of San Francisco's median income from the Bureau of Labor Statistics ($51,780 annually)
[iv] Based on the city of San Francisco's median income from the Bureau of Labor Statistics ($51,780 annually)