Having a nonworking fireplace can be an eyesore. All that empty space for nothing! Make your inoperative fireplace beautiful again with some quick and easy tweaks. From a simple paint job to LED-lit logs, here are seven simple ways to decorate a nonworking fireplace.
Painted Logs Stack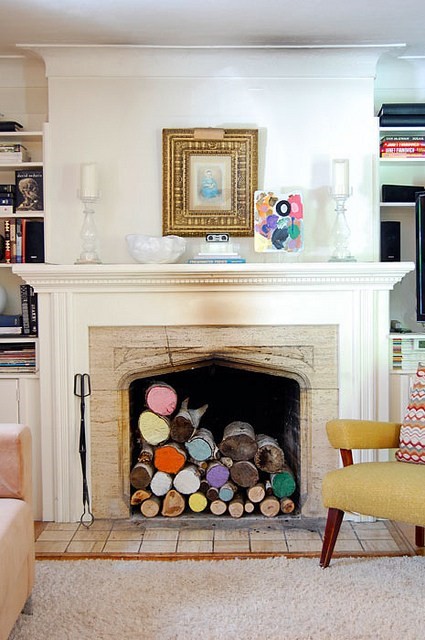 If you have leftover wood logs, paint the ends in various colors, and then stack them inside the fireplace. Painting the logs can be done in an afternoon, and the colors can be modified to match any season. It also effortlessly gives the impression of a working fireplace. Check out this post from The Art of Doing Stuff to see how the entire display came together!
Faux Stacked Logs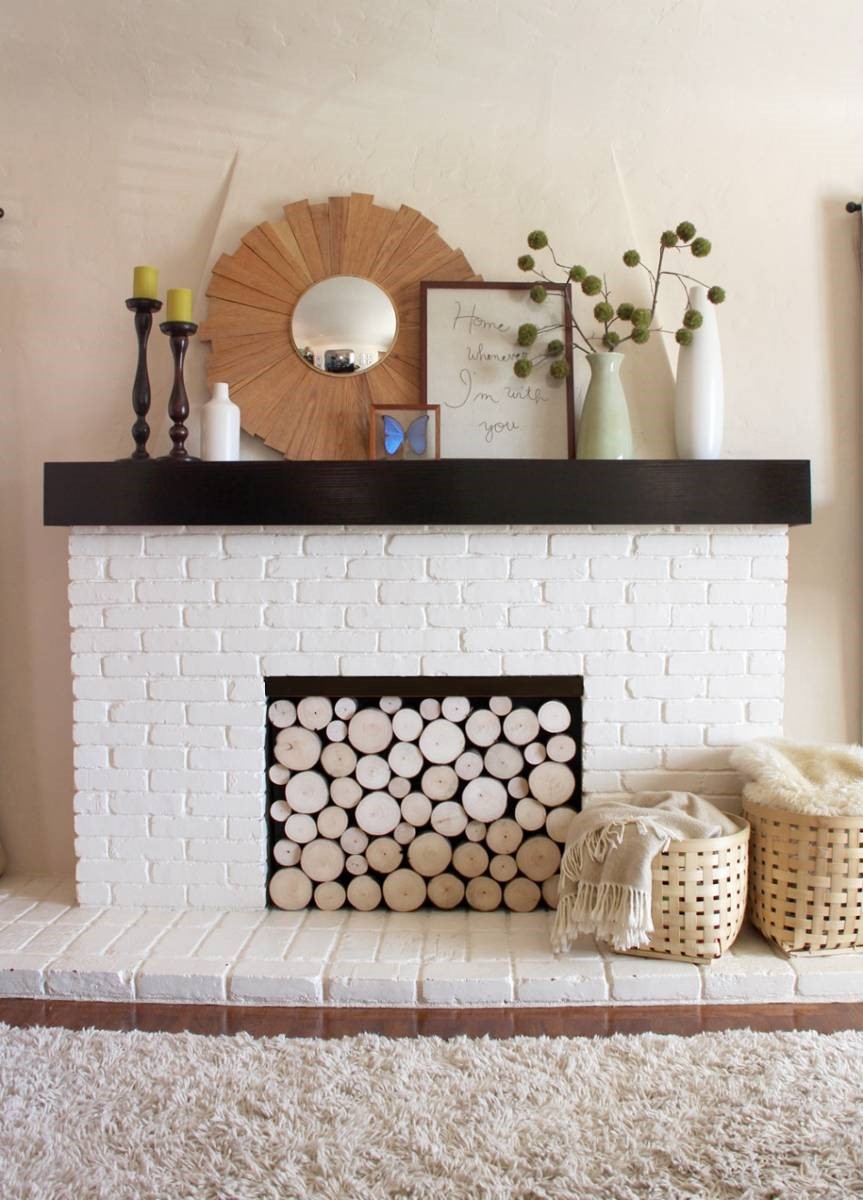 It looks like a fully stacked fireplace, but it's not. This how-to from Pepper Design uses various-sized wood slices glued to plywood to make a removable screen for the fireplace. The plywood was painted black to give an illusion of depth to the screen, and each wood slice was carefully placed to look the way logs do when naturally stacked. Pretty neat, huh?
LED-Lit Logs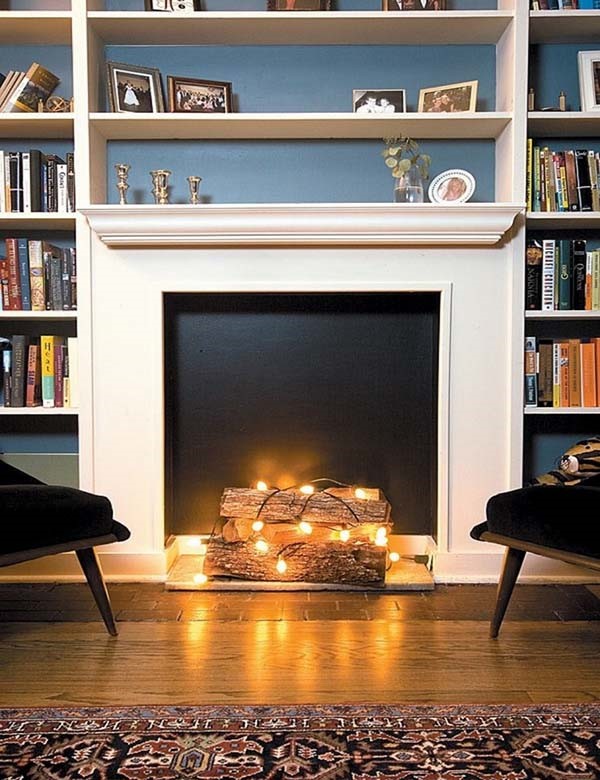 Having a faux fireplace doesn't mean you can't have beautiful flickering light. Place a few logs in the fireplace, and wrap a string of warm, yellow LED lights around them. You can also cover the fireplace or paint the back for a cleaner look. Then, you can just switch the fairy lights on when you want to create a cozy atmosphere! Quick, simple, and it gives the illusion of a lit fireplace. 
Wood Stump and Flowers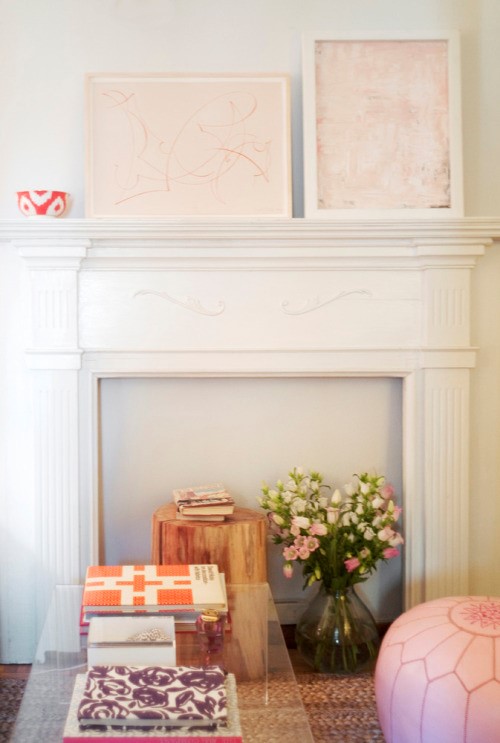 Taking the minimalist route can also give your fireplace a fresh, clean look. Extend the mantel downward by using a tree stump (or a small, circular wooden table) to display books, magazines or decorative items. Add fresh flowers, and you have a simple and natural look for your nonworking fireplace!
 Books and Magazines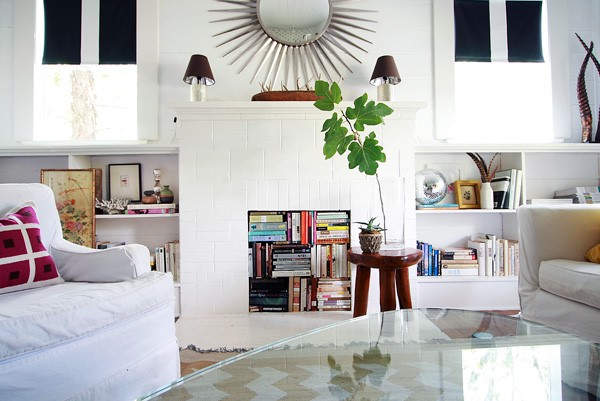 You can also use your fireplace as extra storage space for books, just like this one from AB Chao. Fill up your empty fireplace with all the books and magazines you've always wanted to display but never had the space for. Alternate the positions of the books to give your fireplace bookshelf varied visual texture, and keep your display interesting!
Wine Storage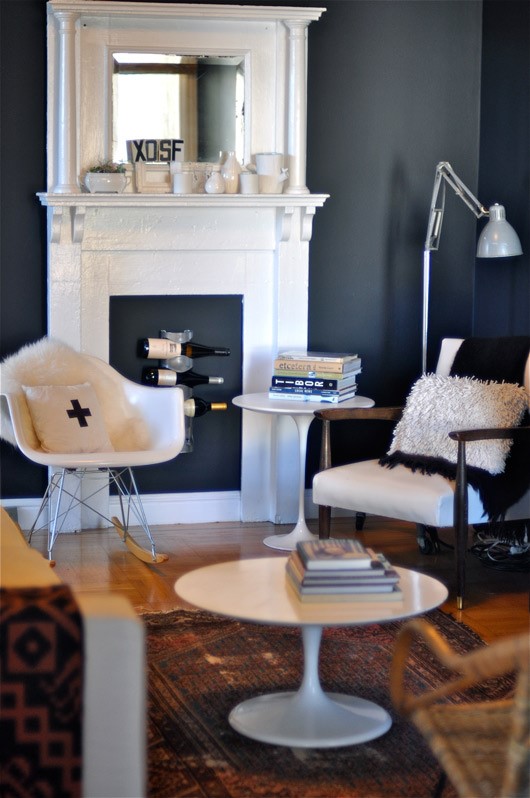 If you already have a covered fireplace but want to make it a useful space, why not turn it into a wine storage display? Install a few wall-mounted wine racks, and show off the best wines you have! You can even use the area for entertaining friends and family.
Art Display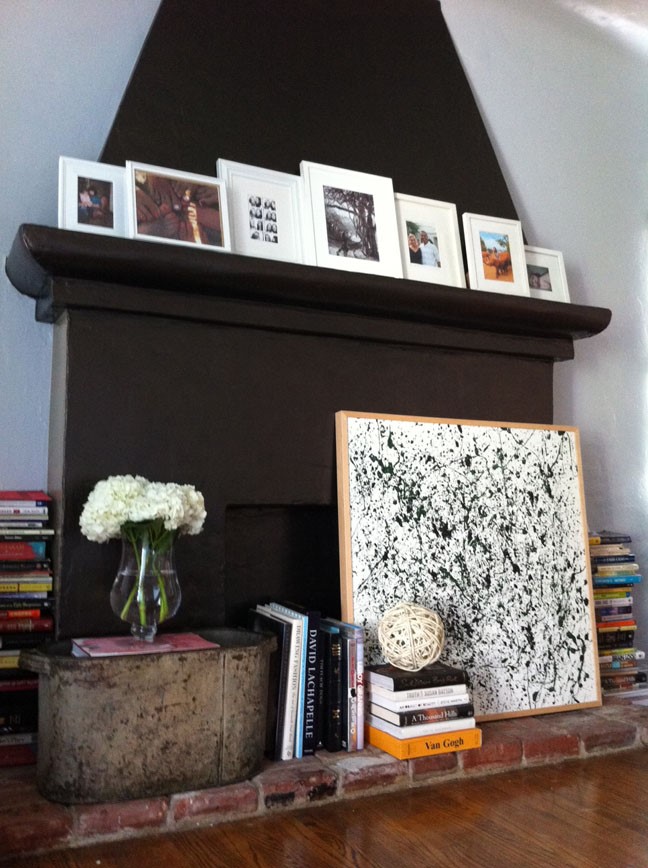 Take out those large pieces of art you have in storage, and display them on your fireplace. When painted over, a nonoperating fireplace makes the perfect backdrop displaying art. Add some books, decorative accessories and a vase full of flowers to create a vignette. It's simple and can be tailored to match your decorating theme or the current season!
Jennifer Lutz writes about all things home-related for the Christmas Tree Market blog.
Think outside the box and make your nonworking fireplace look incredible! Which of these ideas do you like best? Let us know in the comments!