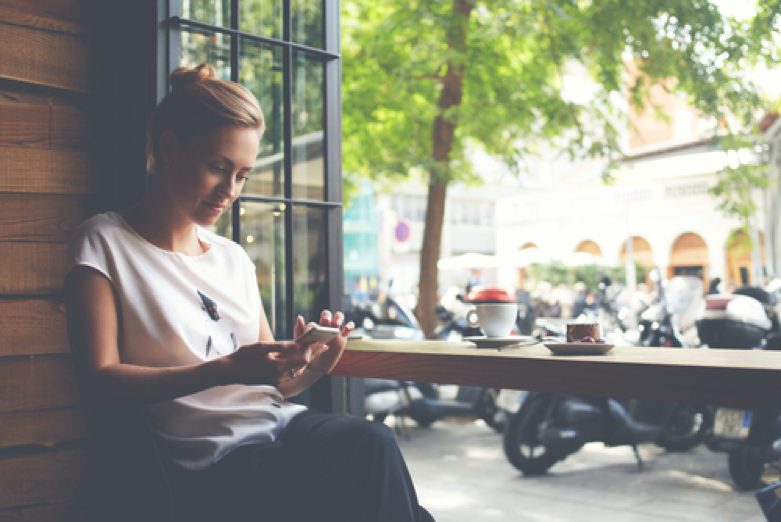 Geographic distance is no longer a communications hurdle. Globalization has markets integrating and cultures circulating. Information technology allows social relationships to interconnect no matter where you are.
The growing number of online and mobile communication tools makes keeping up with loved ones while abroad practically painless. Along with phone calls and email, consider these alternative ways to keep in touch with your friends and family.
Chat App the Night Away
Messaging and chat apps are growing in popularity because they have more advanced features and function better than stock text messaging apps. The most popular global mobile messenger app as of April 2016 is WhatsApp, which was acquired by Facebook for $16 billion. The company reports more than 500 million monthly active users. It replaces SMS and users can start group chats, send pictures, videos, and locations. You can leave voice messages, but the app lacks voice calling.
Other apps that let you communicate internationally include WeChat, Line, KakaoTalk, Snapchat, Viber, Tango, and Kik.
Come Face-to-Face
If you have to drag your grandparents kicking and screaming into the 21st century, video calling is a fabulous introduction. Not all built-in video software function across all platforms so download a video chat app that will. Skype might be the best go-to considering a large number of people who already have it. But there are other options: OoVoo allows you to chat with 12 people at once. Google Hangouts lets you share photos and emojis along with video chatting with 10 people and instant messaging.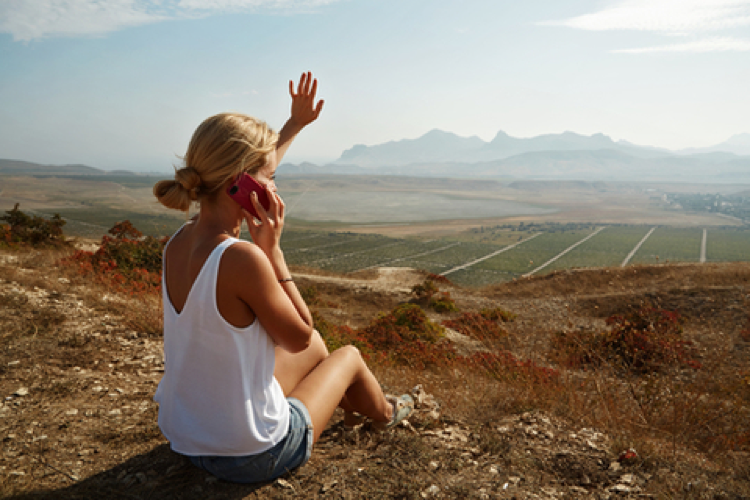 Make a Call with VoIP
Get excellent sound quality by making calls right from your laptop. Cell phones have higher international call rates than most voice over internet calls. The services usually offer video conferencing as well. Some of the most popular providers include EuroCall, MediaRing.com, and pc2call. Skype and OoVoo fall into this communication category as well.

Knock Knock
When it comes to missing special events like your mom's birthday, let her know you're there in spirit by sending a surprise delivery to her front door. Flowers are always a nice gesture but a personalized gift would let her know you thought this one through. FTD has a variety of gourmet gift baskets suited for the wine and cheese lover, the spa enthusiast and the chocoholic.
Get Social
Use Facebook and Twitter to your advantage while away by starting a friends and family group. Post updates, photos, and videos in real time so your people feel as if they are right there with you. Ask them to post right along with you to aid in reducing your homesickness.
Blog About Your Journey
Allow your family and friends to follow your journey by setting up an online journal in the form of a blog. Upload pictures and share written accounts of your travels in one place for all to see. If you choose WordPress, it will guide you through the simple setup.
Challenges
Don't let communications challenges stand in the way. Many hotels have a Wi-Fi connection and if not, Internet cafes are popular with travelers. The clock may present another challenge for you. Educate yourself on the different time zones so you can communicate at reasonable hours.