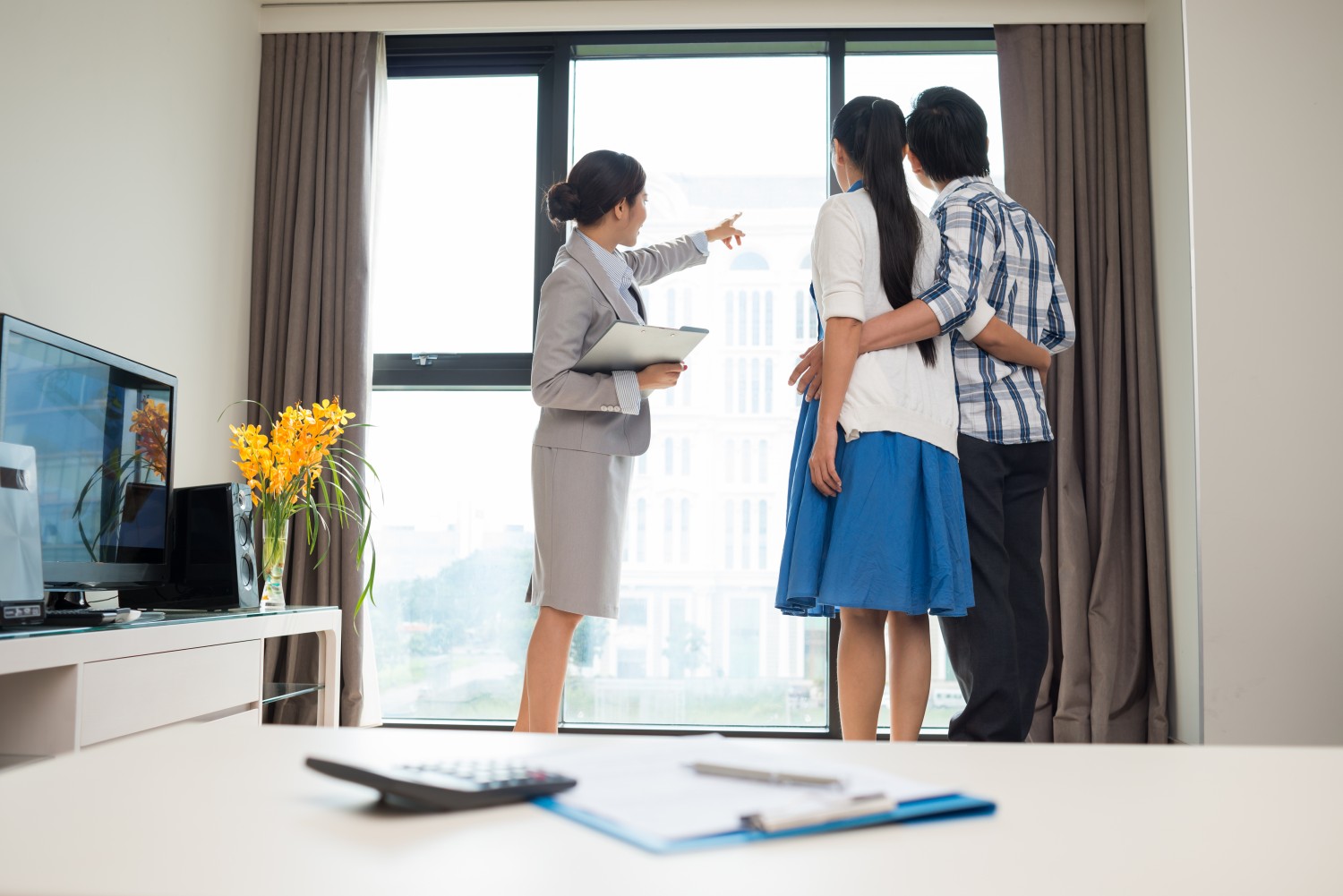 Viewing a new rental is exciting – it's an opportunity to walk around a new apartment and decide if it feels like your next home. It's important to ask the right questions during a tour, but it's also important to go off on your own and do some exploring. Get ready to channel your inner Sherlock Holmes – here are five things to look for during an apartment viewing that you may not have considered.
Power and cable outlets
When you think you've found your dream apartment, it's tempting to start planning your new furniture arrangement. Before you start mentally preparing yourself for that trip to Ikea, check out the tech setup throughout the unit. Are there cable outlets near your future TV and router? Are there power plugins for your future home office? If outlets are in awkward positions, you may have to get creative with extension cords – or start looking for a place that's a little more tech-savvy.
Off-season pests
Depending on what time of year you're searching for a rental, unwelcome house guests may be hiding in places that aren't top of mind. Check cabinets, air conditioners and heaters for pest tracks and droppings, and ask your property manager about any treatments that have been done for common seasonal bugs such as ants.
If you are touring an apartment complex with an outdoor common area, look for warning signs when it comes to maintenance and pest control. Standing bodies of water can attract mosquitos, so water features should be drained, covered or filtered year-round. Other issues, like large spider webs, can indicate that the outdoor area doesn't receive regular bug control treatment. If you spot issues like this during your viewing, follow up with the property manager.
Water pressure, temperature and cleanliness
When examining appliances and plumbing fixtures in a unit, go beyond first glance and investigate how well everything works. Test the sink and tub to be sure water comes out clear. A little buildup could indicate that the fixture hasn't been used in some time – or that there's a larger problem with water cleanliness in the building.
Once you've ensured it will be clean, turn on the hot water and examine its pressure. This check demonstrates how quickly water heats up and how hard it comes out of the faucet, potentially saving yourself from a year of cold, wimpy showers.
Temperature changes
In addition to checking the thermostat, look for home features that affect your apartment's temperature. That large, Easterly window will give you a great view of the sunrise – but a winter draft could overload your heater, and a hot summer day could turn your living room into a greenhouse.
During your viewing, talk to the property manager about fixes they can make before you move in to adjust for temperature fluctuations. The issue may not arise until the season changes, but you'll get these concerns taken care of right away.
Noise concerns
Score – the property you're viewing is just around the corner from a neighborhood hotspot. This is great for those who love going out, but the noise might interfere with any beauty sleep or late night Netflix marathons. Carefully evaluate the amenities surrounding your apartment and decide if the convenience of living right next to something outweighs the noise it produces.
It's important to consider all elements of a property when deciding whether or not to rent. By diligently searching a unit and considering the ups and downs of the neighborhood during your initial viewing, you can save yourself from an unwelcome surprise come move in day.