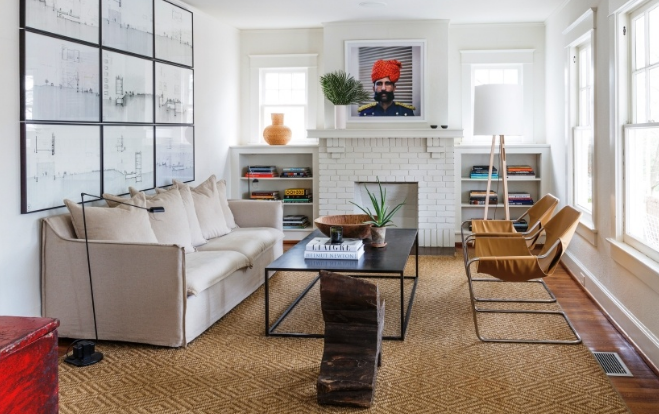 An eclectic designed space combines elements or styles from different time periods and different origins within a single project. By pairing vintage sling-back chairs with an industrial coffee table and a contemporary sofa, as pictured above, you are on your way to creating a uniquely eclectic living space.
Colorful art is an important component in eclectic design; the many shades and tones work together and add interest to your eclectic space. Remember, an eclectic designed home should be your own personal museum with items and collections that speak directly to you.
Rules to Follow When Creating Eclectic Spaces:
Furniture used in an eclectic styled space should be the best-of-the-best,

no cheap imitations please. True eclectic furnishings should be quality furniture that will stand the test of time.

Mix new furniture with antique or vintage furniture and decor. Choose your favorite pieces from each era and mix them together in a single room to fully embrace the eclectic design.
In the dining room, mismatched chairs are a signature of eclectic design. Consider using upholstered arm chairs at the head of the table and vintage-styled wooden chairs all around.
Never use furniture purchased as a set. This look works well in a staged spec house, but should never be used to create an eclectic living space. Each furniture piece should be unique and tell its own story.
Metals are huge in eclectic design. This is the one time when it is alright to mix metals in the same space; feel free to mix brass, chrome, bronze and stainless steel in an eclectic styled room.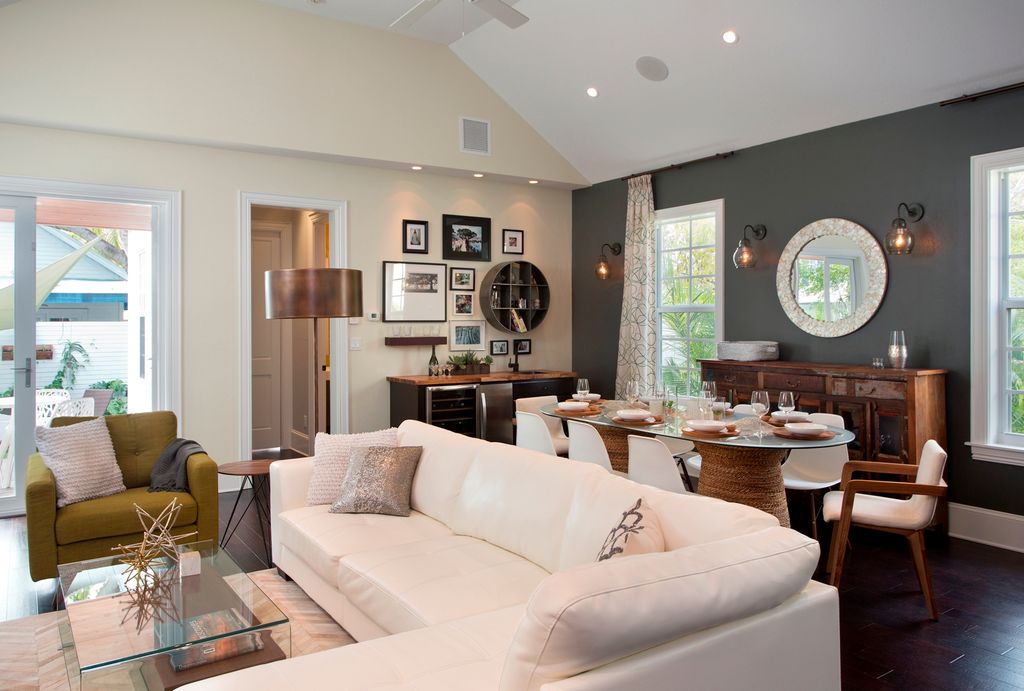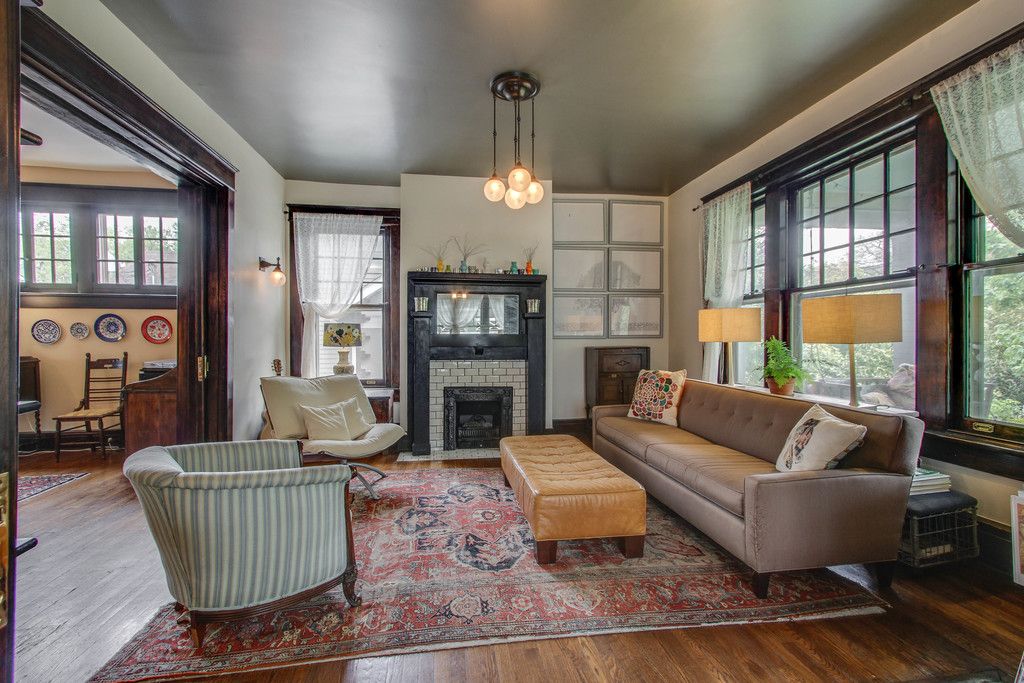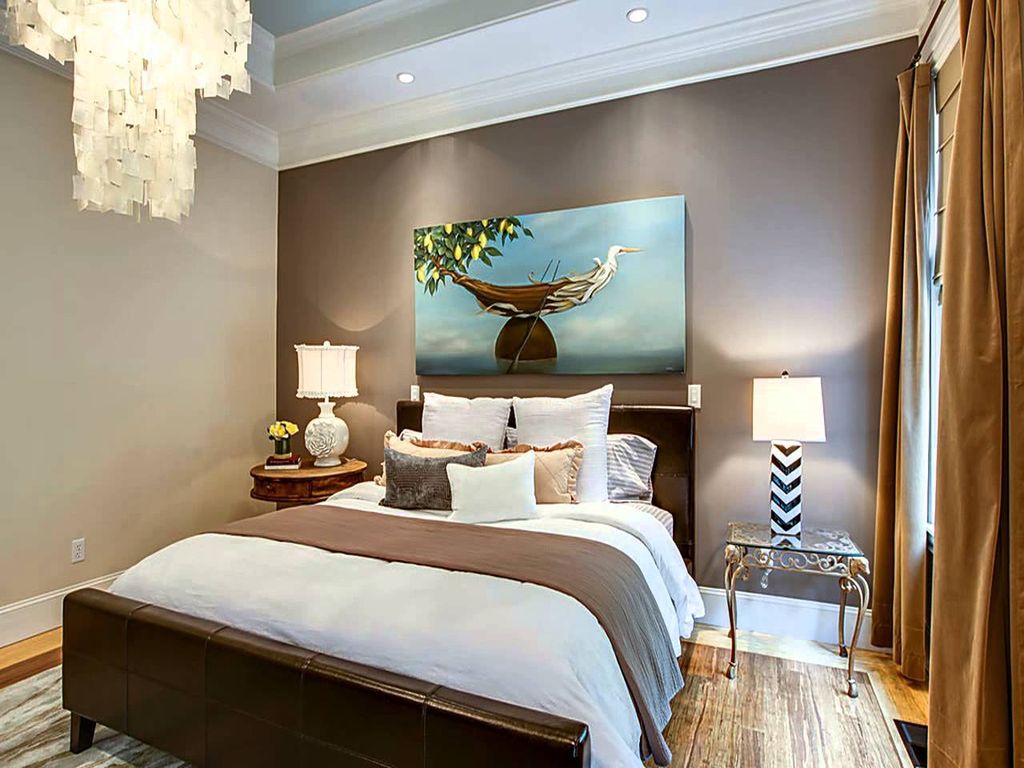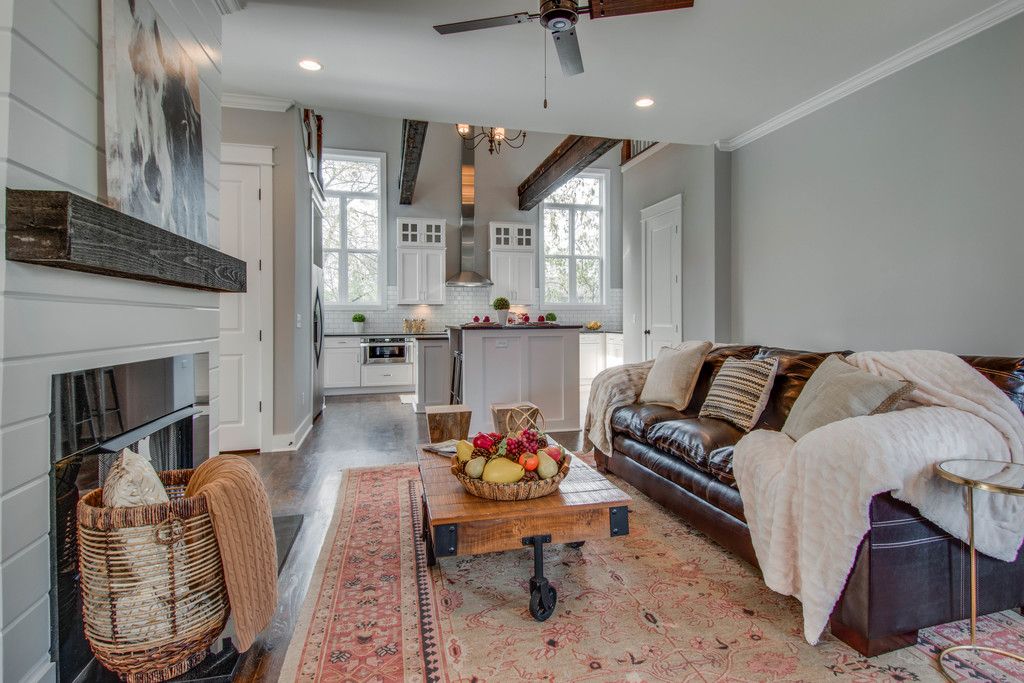 Shop The Look:
Ready to change your home's decor to an eclectic design? A wide selection of unique and high quality furnishings can be found at Kathy Kuo Home, Wisteria, and Joss & Main.
"I don't see boundaries between styles, such as modern or contemporary. I've collected each piece from a different experience or period of my life." —Fashion Designer Carlos Miele,
Header photo credit: Zillow Digs