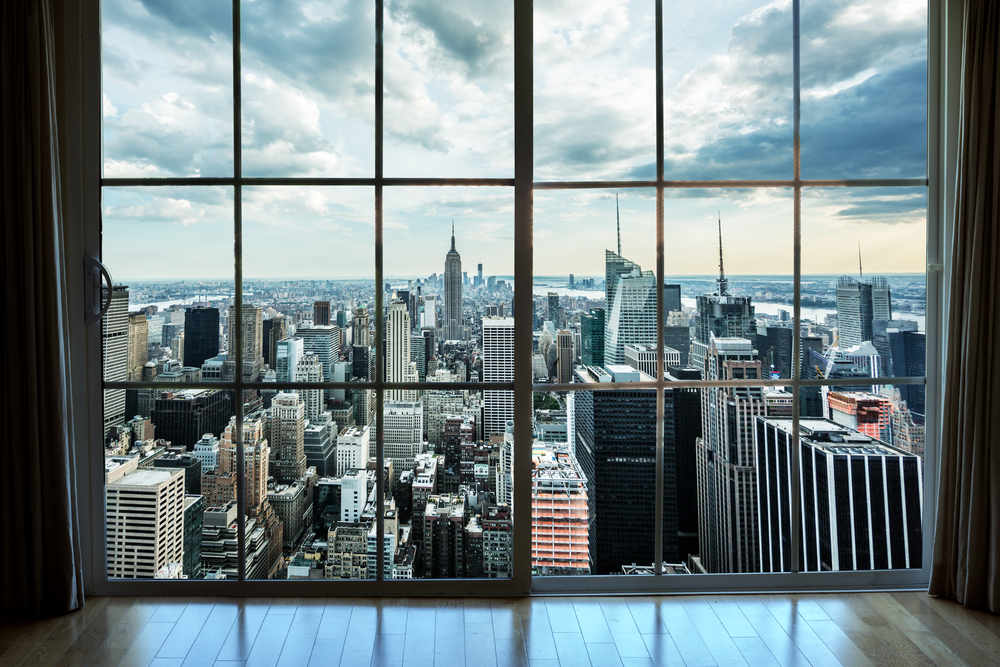 Finding an affordable apartment in New York City can be a taxing and stressful process, so when renters eventually secure a home, they'll often do everything they can to avoid confrontation with their landlord. Unfortunately, fear of losing a space (be it through renewal or eviction) often means many will suffer through less than ideal living conditions. What many don't know, however, is that NYC officials have put a number of policies and regulations in place to protect tenants against landlord neglect and harassment. Ahead we highlight five common issues faced by renters and the laws in place to safeguard against them.
The Right to Heating and Water
New York winters are brutal, and trying to survive one without heat is almost impossible. As such, NYC has a "designated heat season" that requires rental buildings be heated to at least 68 degrees from 6 a.m-10pm and 55 degrees from 10pm-6am, from October 1st through May 31st. If your building fails to meet these conditions, contact 311(by phone or web) to file a formal complaint. If fault is found on the end of your landlord, he/she will be subject to hefty daily fines until the issue is resolved. The same also goes for plumbing; all rental buildings must provide fully functioning faucets and toilets and hot water to tenants year-round.
The Right to Building Security
Crime in NYC is nowhere near as bad as it was in the '80s or '90s, but that's not to say break-ins don't occur today. If you live in a multiunit property, know that your landlord is required to provide a secure lock on your building's main entrance in addition to locks and a peephole on your individual apartment door. As a renter you are also allowed to add additional locks to your door, but if your landlord wants a key, you are obliged to provide it. Your landlord, however, is never allowed to enter your apartment without your permission, unless there is an emergency that puts other tenants at risk.
The Right to a Quiet Home
There's a building boom happening in NYC, and it's hard to walk at block without passing a construction site. However, just because you can't escape the reverberations of jackhammers and cranes on the streets, that doesn't mean your home should buzz with these same noises. If your building's management seems to be hammering away at all hours, they are probably breaking the law. All construction, and that includes work being done inside a building, must be done during specific hours designated by the NYC Department of Buildings (DOB). If you suspect building management is not sticking to their schedule, contact the DOB and they will send someone out to investigate. Moreover, those who have lived under prolonged and disruptive conditions can demand an application for a rent reduction through the city.
The Right to a Vermin-Free Apartment
Like construction noise, rats and roaches have no place in the home, and according NYC law your landlord is legally obligated to keep them out of your building. If you spot any vermin, immediately contact your building management about the issue. By law they are required to undertake "continuous eradication measures"—meaning traps, poisons and other methods of extermination—until the problem is resolved. Again, if no action is taken, you can contact 311 to get the city's Housing Preservation & Development (HPD) involved.
The Right to a Lead Paint-Free Apartment
Lead paint remains an issue in many older NYC structures, particularly those constructed before 1960. A telltale sign of its presence is peeling on the walls. If you think there might be lead paint in your home, contact your landlord. Under NYC's Lead Paint Hazard Reduction Law, landlords are required to remove all traces of lead paint in a building. However, if you've contacted management and nothing has happened, you can call 311 to have a city inspector come investigate. If this inspector deems repairs are necessary, they will hire out the work and bill your landlord the cost.
Diane Pham is the Managing Editor of CityRealty's Market Insight reports providing New York real estate data. When not writing about NYC apartments, she can be found tending to her urban garden.
By Diane Pham