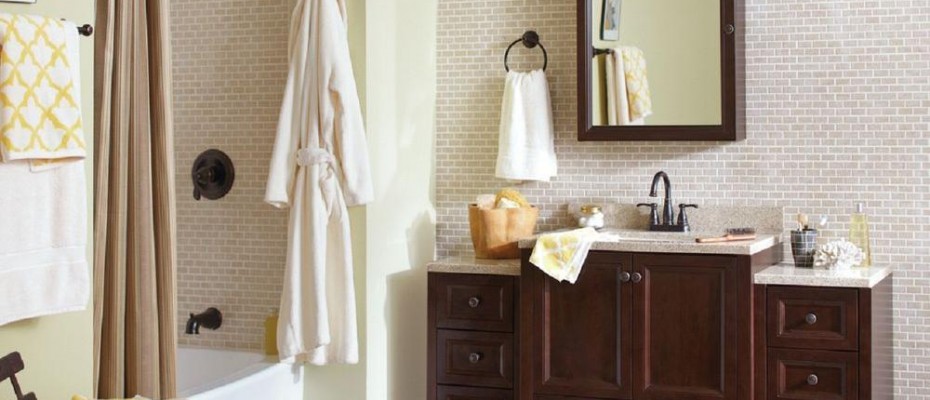 Fluffy towels are a necessity in the bathroom, right behind soap and tissues. Long gone are the days where we would fold them away and stow them in a linen closet. Now you have the option of hanging, rolling, stacking and artfully displaying them throughout your bathroom space. We've come up with five ways to boost your space's style and sophistication by stylishly displaying your bath towels.
Bars and Rods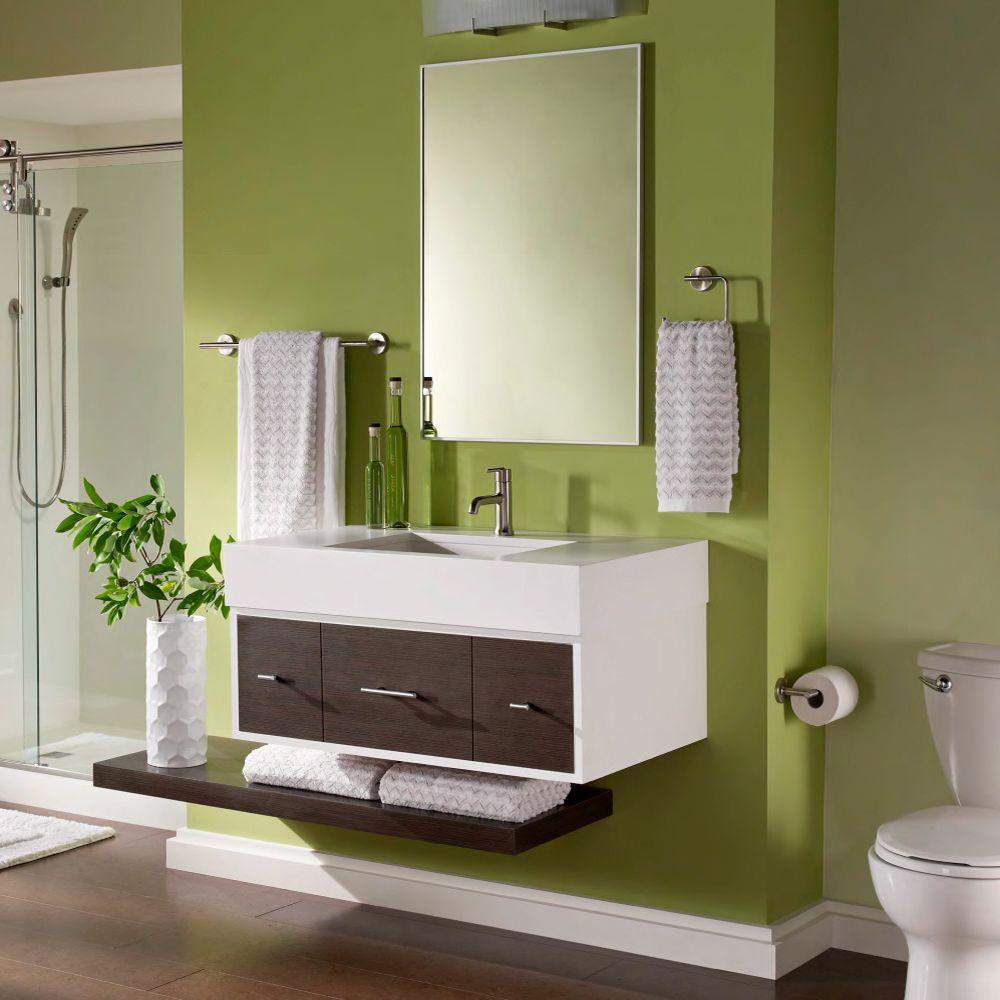 While towel bars don't exactly sound innovative, they've come a long way from their standard angular form. Now you can choose different sizes, shapes and finishes to match the style of your bathroom. From geometric shapes to a vintage oil-rubbed bronze ring, towel hooks and rods are making a design comeback.
Tip: Fluff your towels in the dryer, alternating between low heat and cool air to preserve the integrity of the cotton fibers and make your towels look good as new before arranging them on their respective bars.
Baskets and Bins
If you aren't blessed with extra space near the vanity or a towel rack or two, consider creating your own storage solutions. Bins, baskets and decorative cubbies are a great way to show off your DIY skills while stocking your towel supply. Tightly roll your towels so that they are taught and slim, and individually place them in your basket or container until you've created a plush and put-together storage unit for your favorite fuzzy towels.
Fluff and Fold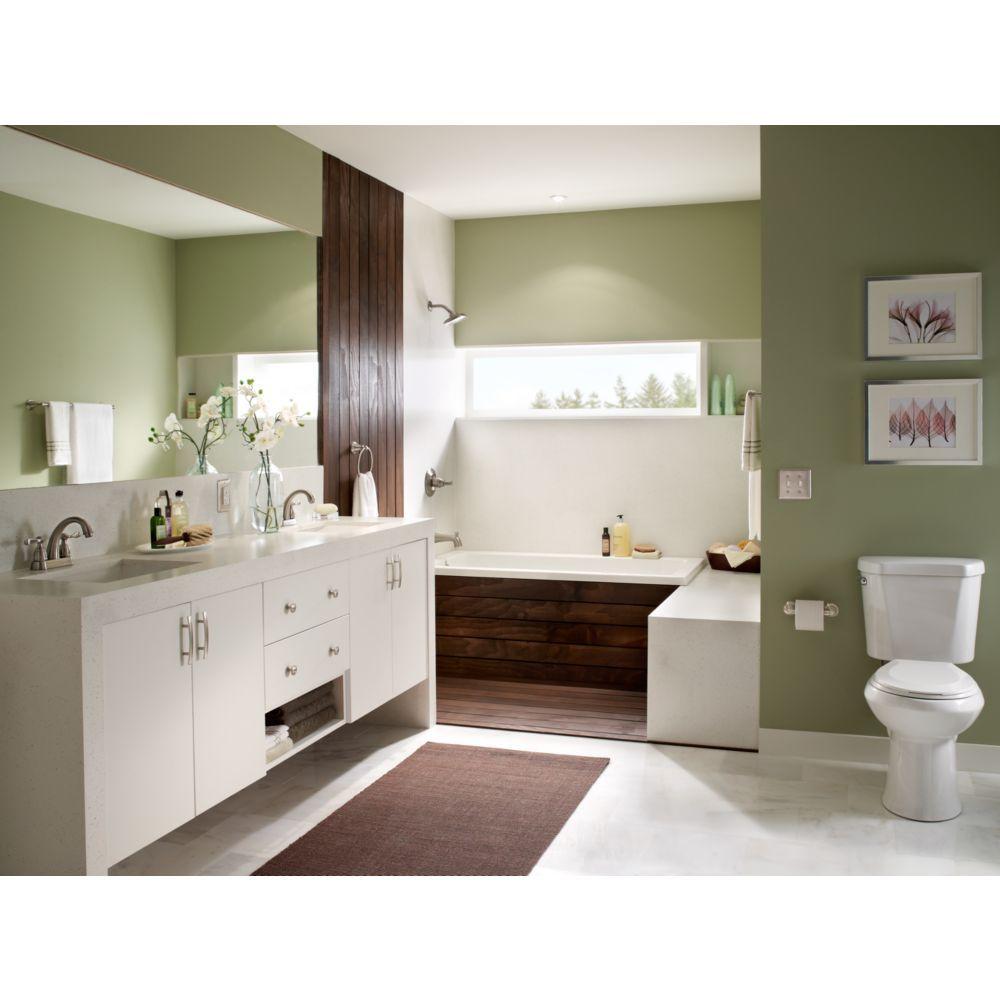 One of our favorite ways to artfully display terry cloths is by daintily folding them, paying special attention to their natural creases and folds. This display style works in any bathroom design, from traditional to modern. To add extra visual interest, swap out classic white bath towels for a soft charcoal or navy blue color. Anchor the folded stack with a patterned towel, or one with a special monogram or inscription to create a customized corner.
Mix and Match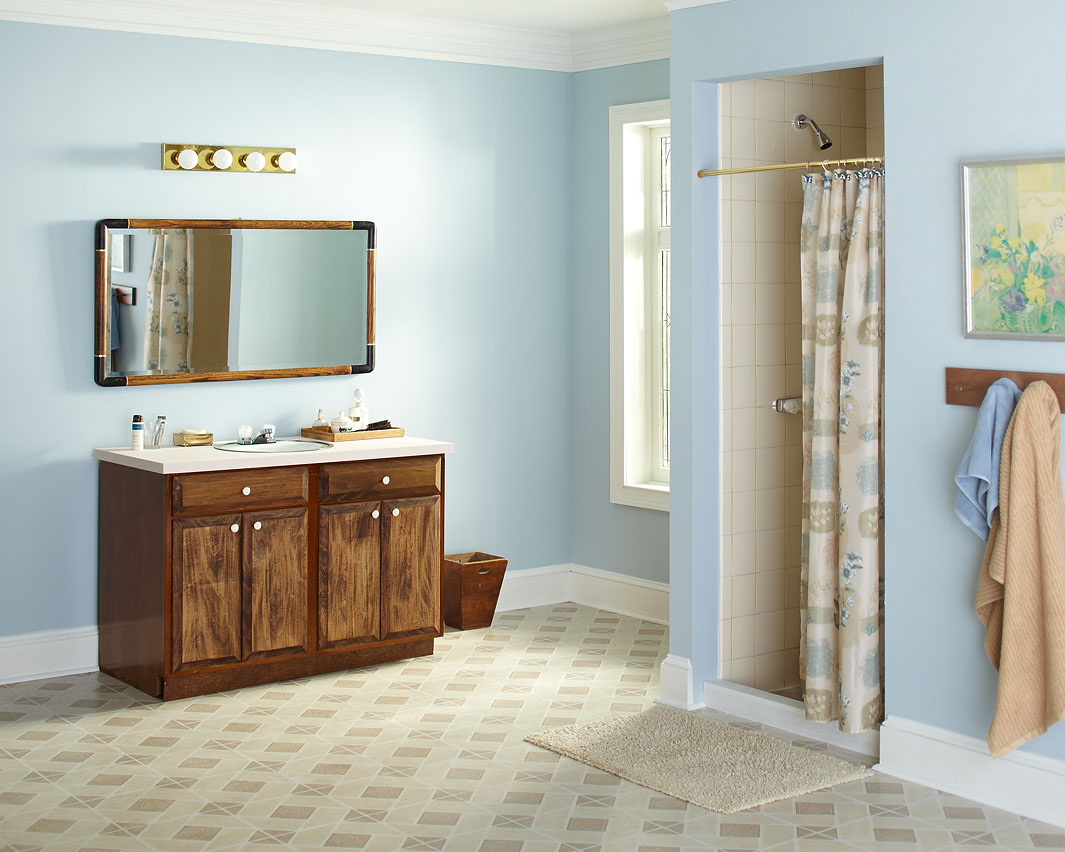 If you have plenty of space in your bathroom to incorporate several towel storage solutions, go for it! Placing towels in two or three different spots adds visual texture to balance your bathroom's clean and streamlined look. Artfully display them in a basket near the bathtub, on a towel rod above the toilet, and stacked neatly under the vanity. With decorative bath towels, the answer is always the more, the merrier.
By stylishly stowing your towels and terry cloths for all to see, you add visual interest, warmth and texture to the room. Try several storage methods to see which ones work best for you and your family. Who knows, you might come up with a unique solution of your own!
Kerrie Kelly is a Californian interior designer who provides tips on how to easily change up the look of your bathroom.  Little things like new colored towels or towel hardware can push your bath decor to the next level.  To see some of the towels bars, racks and holder options that Kerrie talks about in this article, visit The Home Depot.