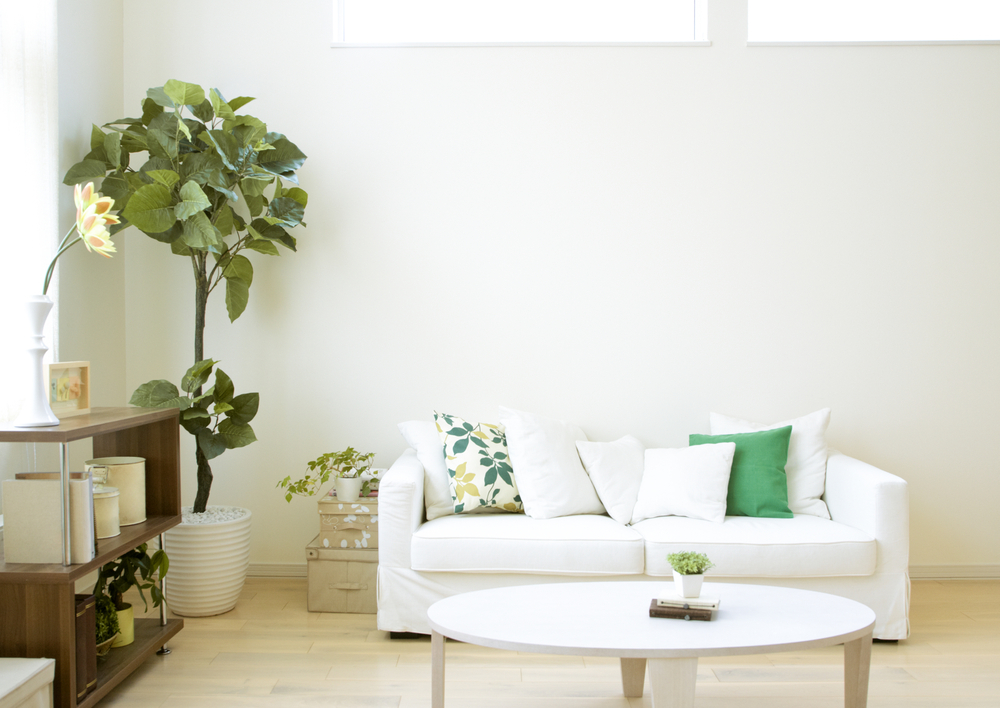 First of all, congratulations! Settling into your first "grown-up" apartment is a big step in the right direction. After the initial excitement wears off, though, the nervousness of creating a place all your own sets in. When dealing with your landlord's strict guidelines and your limited budget, it can be difficult to add personality to a rental. However, there are some design tips and tricks you can follow to ensure your apartment is a reflection of your own taste. From removable wall decals to new mirrors and lights, you can personalize your place without breaking the bank or stepping on your landlord's toes.
Update Your Window Coverings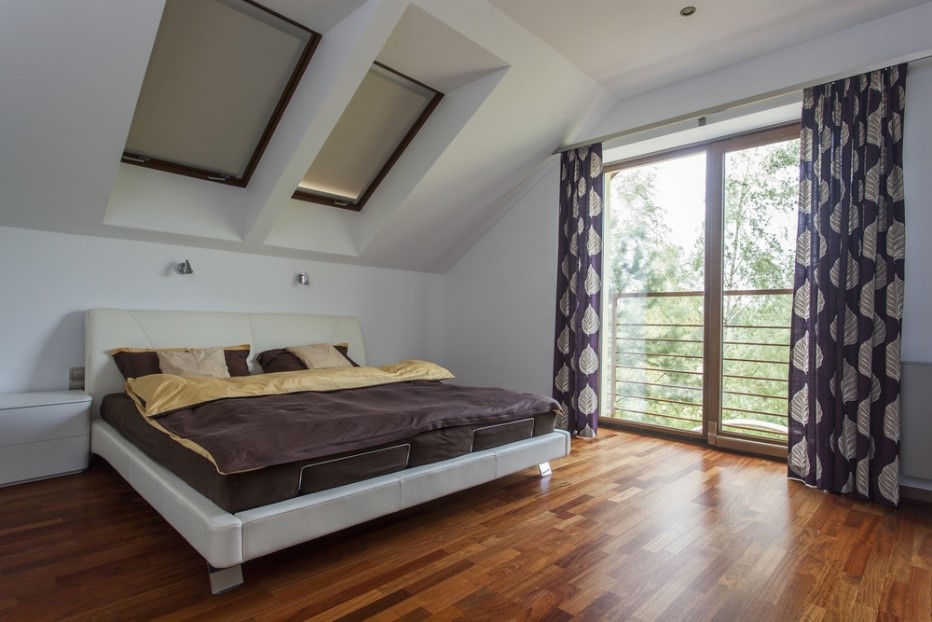 So long, dorm blinds and hand-me-down curtains! New window coverings are a simple way to enhance your first apartment while staying within your budget. Curtains, shades and blinds come in every shape, size and price to add a put-together touch to your space. Try a textured, woven curtain or a flowy and fabric-clad Roman shade. We advise sticking to neutral colors and patterns, and then adding bold splashes of color with accessories and smaller furnishings.
Replace Builder Fixtures
Just because your apartment comes with a particular fixture doesn't mean it has to stay there! We recommend swapping out mirrors, doorknobs, handles and lighting to add your own unique look to a rental. Adding a framed mirror to the bathroom or pendant lights above the kitchen island instantly upgrades the look of your space and adds extra flair with little cost. However, make sure to keep the original fixtures to put back up when you're ready to move on to your next place.
Add in New Wall Art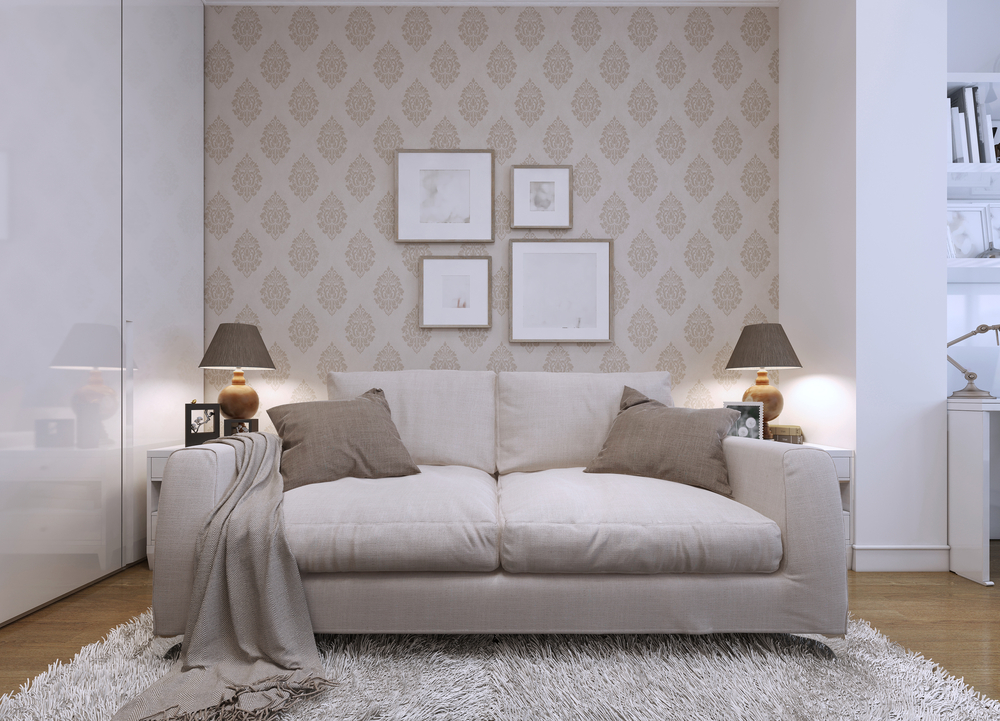 You don't need fancy paintings with large price tags to achieve a glamorous and composed home. Wall decals, murals and other style-boosting factors create polish and elegance in any room of your apartment. Gallery walls are easy to build using low-price frames in black or white (or bright colors if you're feeling bold). Decorate with your favorite pictures, posters, cards or drawings to create a one-of-a-kind accent wall. You can also use removable, self-adhesive decals like dots and stripes to create a patterned wall in the powder room or hallway for added design and dimension. Complement your artistic walls with plush towels in the bathroom and throw pillows in the sitting area.
Don't Forget the Investment Pieces
While you can skimp on certain pieces, like a desk or coffee table, it's important to splurge a little on furnishings you'll be using every day. Your bed frame and mattress, for instance, are important pieces you can invest in because you'll have them for years to come. Opt for a bed frame in a clean and contemporary style that will outlive any home furnishing trends. Consider investing in a great piece of wall art, a comfortable and chic sofa or an armchair in a neutral color.
Creating an adult apartment doesn't have to be expensive or time-consuming. Explore your local boutiques and furniture stores and find a few key pieces that you know you'll keep for years to come. Infuse personality into your space with non-damaging details, like wall decals and window treatments, and seek out accent pieces that will add style to your rental. You'll love seeing how your home transforms from "college kid" to "savvy adult" in no time! Who knows, your landlord may offset your rent for adding such fabulous new features.
Wall decals can add an extra pop to apartment walls, and interior designer Kerrie Kelly has been providing advice on how to style decals for The Home Depot. Kerrie advises both apartment dwellers and homeowners at her California design firm, Kerrie Kelly Design Lab. To review wall decals available online at Home Depot, you can visit the company's website.