We'll be blunt. Los Angeles is difficult to navigate around. It's the city of cars and impossibly long traffic. But once you get over that hurdle, you'll see that between the freeways are vibrant communities, all with radically different personalities.
There's Beverly Hills for the fashion-minded, Silver Lake for the vinyl-and-coffee-hipster, and West Hollywood for the night owl who thrives from bar to bar.
It's the city of food trucks, authentic Chinese food, and late night tacos.
It's where you can hike in the morning, surf in the afternoon, and lounge at a rooftop bar for sunset cocktails — all in the same day. Just remember the sunscreen. The sun is always shining in the City of Angels.
Here are the top ten neighborhoods in L.A.:
1. Silver Lake is hipster, so expect freshly grounded Fair Trade coffee sold in charming cafes, organically-minded eateries, a strong weekend farmers market, and boutique stores selling tiny, beautiful things. Thrift stores are a plenty and the nightlife is undeniably chill. Think dive bars with an impressive resume of hyperlocal beers. And yes, there is actually a physical lake.
2. Malibu is the neighborhood of the rich and made up of gorgeous, multimillion dollar estates perched on seaside cliffs. It's no wonder why Los Angeles' royalty have chosen to nest there: the views are astounding and there's plenty of privacy to be found. There's Zuma Beach, known for its excellent surf and clean waters, a handful of hiking trails, and if you're determined enough, you might be able to score an afternoon on a secluded beach all to yourself. Top it off with a meal at Malibu Farm, where they serve farm fresh food at the edge of the pier.
3. Little Tokyo/Arts District You can spend an entire day just eating in Little Tokyo. Start with afternoon tea at Chado Tea Room, then stroll around the adjacent Japanese American Museum. For lunch — well — there's ramen of many varieties, handmade udon, a smattering array of sushi, bacon-glazed donuts, and artisanal mochi. Walk it off at the Arts District, just a couple blocks away, where public art graces every available wall. There's more food there too but we suggest ending the day at Angel's City Brewery, where you can sip on beer and challenge each other to complimentary games of Jenga or Connect Four.
The famous Eggslut food truck making it's rounds. | Photo courtesy of 
Mike Lewis
.
4. Downtown Los Angeles is rapidly transforming into one of the most exciting neighborhoods in the city. The food scene is fantastic; restaurants mostly specialize in seasonal, small plates. And the Grand Central Market, occupied by some of the town's best food vendors, is a must. They have everything from Texan barbecue to Thai food to gourmet eggs. In terms of nightlife, there are rooftop bars (Perch, The Standard, Ace Hotel) where you can see the Los Angeles skyline, sultry speakeasies (The Association, The Varnish) with the finest cocktails in town, and plenty of throbbing venues where you can mix, mingle, and dance the night away.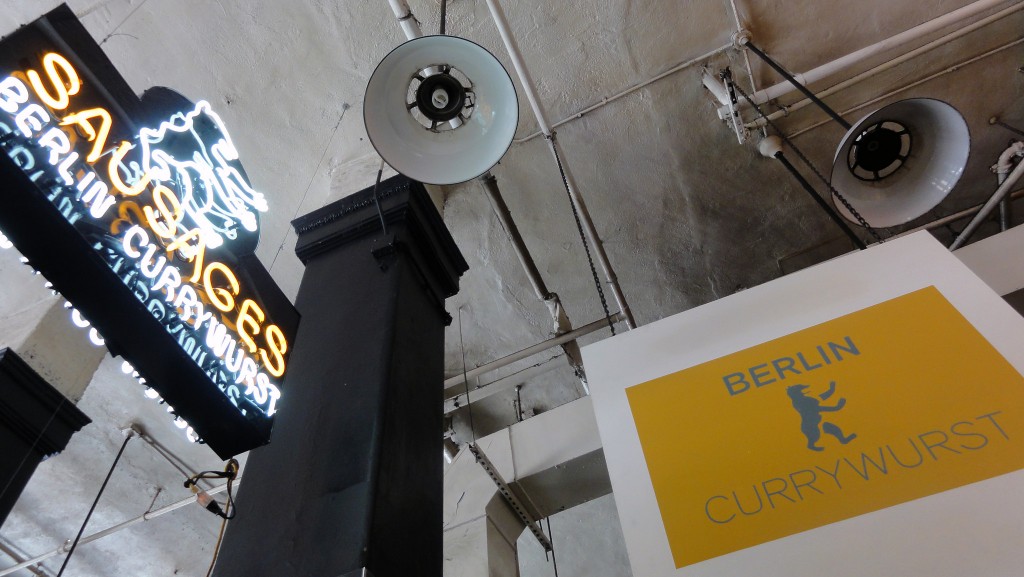 Grand Central Market. | Photo courtesy of 
Omar Bárcena
.
5. Koreatown is only three square miles but has the largest concentration of clubs and 24-hour businesses in the country. It's the place to go for All-You-Can-Eat Korean barbecue, followed by soju-fueled singing sessions at a nearby karaoke bar. If you're feeling a bit more adventurous, you can get your fair share of bizarre bites in the form of blood sausages and squirmy live octopi. And if you're ever too imbibed to go home, or just feel like treating yourself to something great, you can always check in at a 24/7 Korean spa where you'll be treated like royalty.
6. Manhattan Beach is the place to take the parents when they come into town. It's the perfect balance of culture and cleanliness without being overwhelmingly touristy. Bike along the beach, soak in the California sun, and don't forget to stop and eat. There's a fantastic dining scene at Manhattan Beach. David LeFevre's Fishing With Dynamite is a must for seafood fanatics and just a couple blocks down, there's MB Post, which caters to the brunch crowd.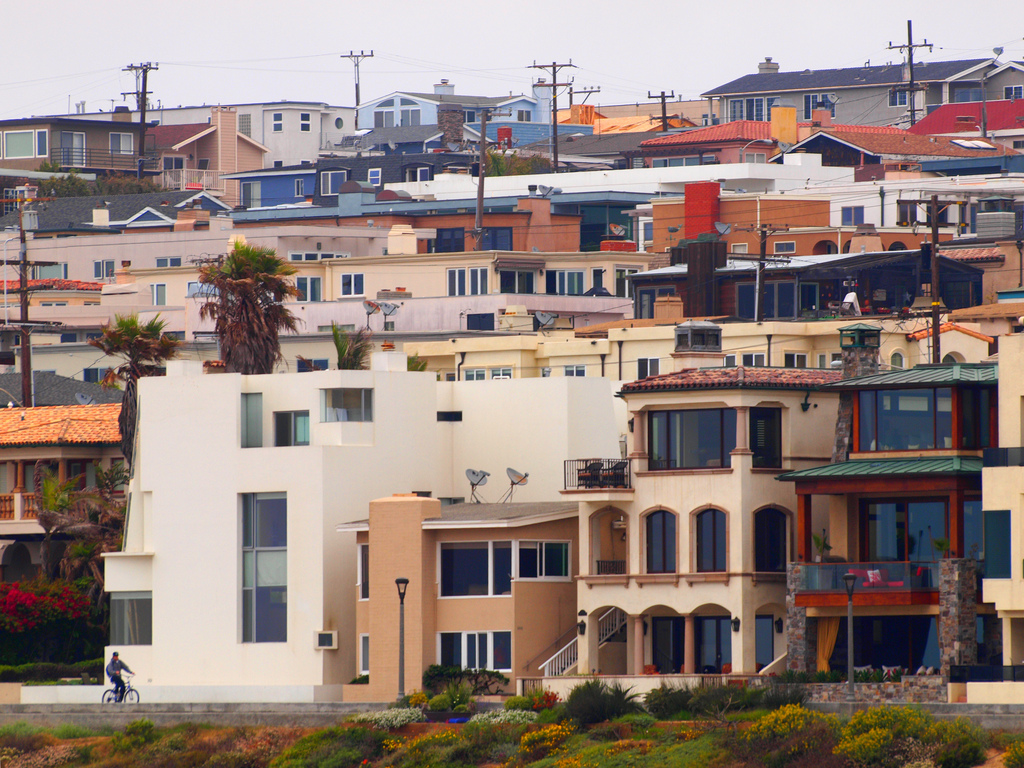 Manhattan Beach. | Photo courtesy of 
Amanda Scheliga
. 
7. Pasadena, located in the far-east corridor of Los Angeles, houses a quaint old town that's pedestrian-friendly and perfect for families. Dine al fresco, or hang out at the Rose Bowl where there is an occasional flea market and on holidays, spectacular firework displays. Pasadena is nestled in the San Gabriel Valley, which is also home to the best Chinese food in the country. There there are over 500 Chinese restaurants in the area alone.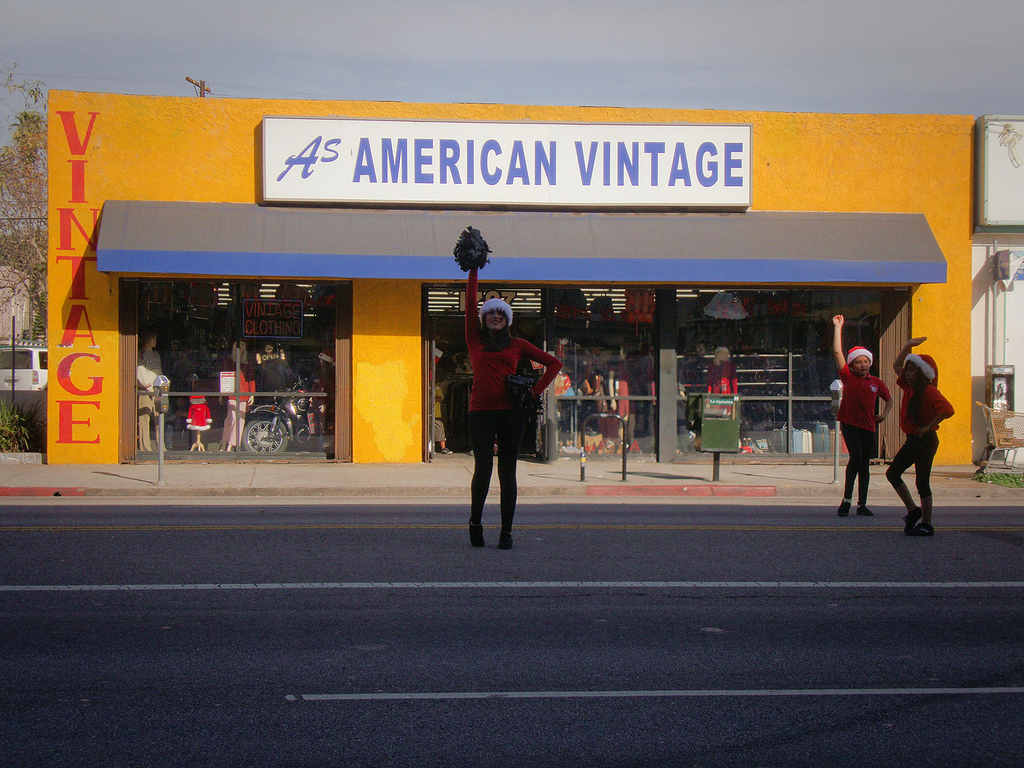 A's American Vintage Thrift Store. | Photo courtesy of 
Jose Wolff
. 
8. Venice, similar to its Italian counterpart, has beautiful canals navigable by boat and worthy of romantic strolls. But while the waterways are a plus, the true heart of Venice lies at the boardwalk, where you'll see teenagers on their skateboards, marijuana dispensaries by the dozens, and brawns and beauties alike pumping iron at Muscle Beach.
9. West Hollywood spans from Sunset Strip to Melrose Avenue and the neighborhood comes to life once it's night. It's the Angeleno mecca for gay nightlife. The Abbey is a hot stop for LGBT festivities, the House of Blues is a must for music aficionados , and there's also Robertson Boulevard, where you'll find your fair share of boutique fashion shops.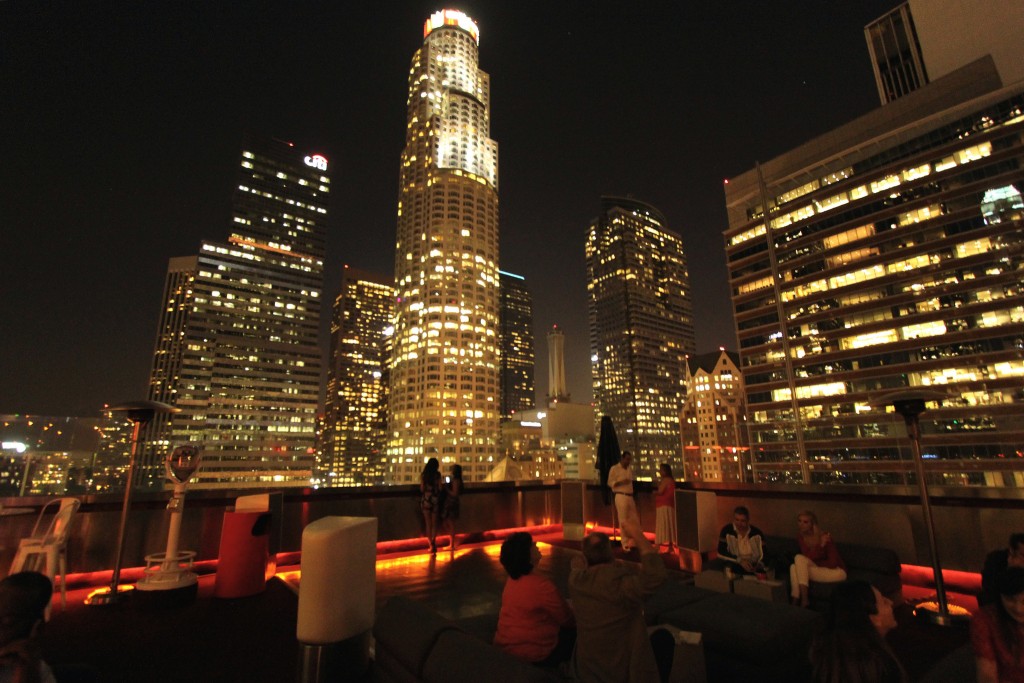 The rooftop bar at the Standard Hotel. | Photo courtesy of 
Prayitno
.
10. Beverly Hills is bougie and classy and the perfect destination for those looking for a black-tie affair. Dine in style at any of the local luxury hotels. Check out the SLS Beverly Hills and dine at their restaurant, Bazaar, where diners ooh and aah at celebrity chef Jose Andres' molecular gastronomical creations. And of course, don't forget Rodeo Drive, where high-end fashion labels reside and every mannequin is dressed from head-to-toe in haute couture.
Cover photo courtesy of Flickr/
MullingItOver
.